A few responses from the world's best-selling book "The important years" to the issues that arise in the most important ten years of our lives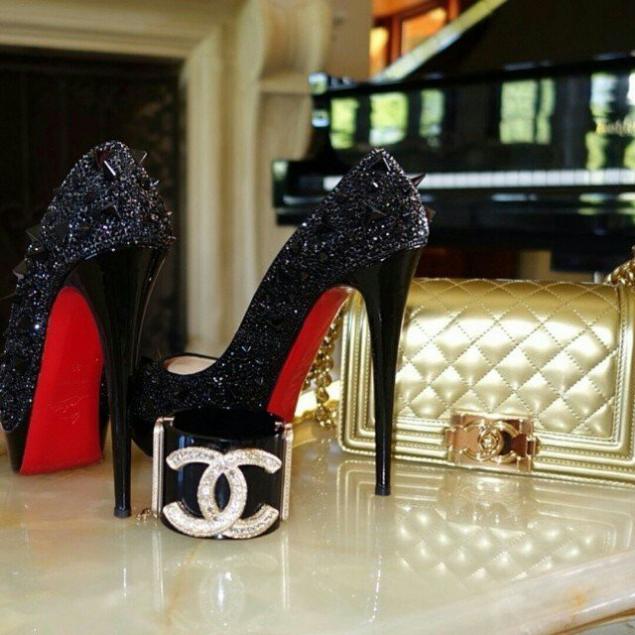 The book "Important Years" contains all the necessary tools
to maximize the efficient use of the most important decade.
The author shares what they know about the critical importance of this period
psychologists, sociologists, neuroscientists, economists and executives,
dealing with personnel policy.
Someone calls from 20 to 30 years a second youth, someone - the beginning of adult life. Dr. Meg Jay, a clinical psychologist, says that this is the most important decade in the life of man from the point of view of the important areas of life: work, love, physical and intellectual development.
Why does no one warned us of twenty and thirty years, our youth - it is the most difficult period in our lives. Why all the lying that these are the best years? This time, anguish, search the eternal employment, selection and continuous labor.
Of course, no one will deny that in these years, we make new useful contacts, change partners, we jump from one job to another, visit the cool parties, but we should always choose where to go, where to live and with whom to spend their time . And the choice - it is hard to test because our solution will determine our future. And I would like it to be happy.
Meg Jay described in his book "The important years" 4 main aspects of our lives: work, love, mind and body. All these criteria are considered to be in the positive range, and under a microscope all of our fears, feelings, mental anguish and kompleksov.My not as strong as we seem, but this is the age we are driven by mega optimistic. The main thing that went behind this positive successful future, which depends entirely on us and our ability to "make themselves" rather than a feeling of disappointment and unrealized.
Almost everyone believes that the main goal with twenty to thirty - "no regrets and a million memories." But life over the years shows that the memories remain with regret that arose in the course of certain events.
Here are some answers from the international bestseller "The important years" the most pressing issues, according to Meg Jay, that arise in the most important ten years of our lives:
1. What I want to do in life?
We are all afraid to make the wrong choice, go to the work or to live life with the wrong person, but would change anything if we just sit and wait for a miracle? You can not spend the time you need to change your daily life, you can not allow yourself to die in the routine. Do not know what to do next? RISK. Look for options that you like. The main thing - do not sit on the ground.
2. Where and with whom I want to live?
First of all, it is better to live alone even for a short time to understand what you like and what not. Learn how to allocate their time and their duties. We must learn to be responsible for themselves and their lives. Cool to share the rent and other bills for two (either a friend or loved (May)), but in the beginning you need to start with the knowledge of themselves and their desires, because often we just go on about other people's opinions and desires. And do not be afraid to love - the main thing to have time to say "I love", if you really feel it.
3. How to find love?
No need to dwell on the problems. It is necessary to define what love means to you. Some do not want to fall in love, but prefer relations without obligation. It is their right, but after a few years you can just forget that simply means to love someone. Do not allow yourself to push away the love, because it is not fashionable or sometimes painful. It truly happy you will be, only having a full complement of: family, career, success and good health.
4. I will not spoil your life completely?
To realize 40 that you are not afraid of losing the past and afraid to lose their future - this is normal. After all, we are currently building our future, but past experience may like to interfere and help. If you ask yourself this question, then you have to change your life for the better. there is no limit to perfection. Grow up, and get pleasure from it.
5. Am I willing to put everything on one man and get married?
What we need in the marriage, it changed over the years. To build a common vision and a common life - the problem of young couples. If you are taking any decision in life, you must first weigh the "pros" and "cons" and listen to yourself. The main thing to understand what is really important to you, and to weed out minor problems, conflicts and misunderstandings. What will prompt your heart, and be the only correct answer to this question. But remember, the relationship with your loved one should bring you joy, not only here and now, but also in the future.
6. What should I do, and it's time to stop doing in your life?
This is a philosophical question, but the answer is you can get just by talking honestly with myself. You - the chief judge and chief defender. You have to understand that the main goal - a happy future, and if it's time to let someone out of your life, or vice versa let someone, do it. Do not be afraid of others, your life - your rules.
7. Saying "yes" to one thing, I will not give up on an interesting and eventful life?
No. Whether it's work or the selection of a partner, mistakes can always be. So why today the likelihood of mistakes will be a barrier to your new beginnings? Do you want to change your job - change, want a child - go ahead, think about vacation - do not limit yourself. Remember if you suddenly tired of being a designer, you can safely try to become a journalist, you have a whole life ahead. The main thing to feel that you're doing it right.
8. How to merge their plans with the experience obtained in the past?
Links are never superfluous, useful contacts always help. To become more confident in some question, we need to work on it 10, 000 hours. It seems a lot? But with each passing hour, you get closer to the confidence that you're doing. Experience always and all helped and will help. After all, people do not come to a new job with the professionalism of the trunk behind, they come with a life experience that develops into professionalism.
9. Cohabitation before marriage - a great way to avoid early divorce?
Cohabitation always adds a sense of responsibility in relationships for themselves and someone else. They say "life" kills the romance ?! Perhaps, but the problems and objectives converge. Only after marriage, you start to feel responsible, publicly accountable to each other. And this feeling to the home has no one relationships. Cohabitation - this is not a preventative measure. This access to the love of women, and access to ... men.
11. Can I meet my man on dating sites?
No. Many dating sites are looking for a couple, based on similar features in the questionnaire. Similar personality - one of the factors for the creation of a harmonious union of these questionnaires and the person writes about himself only good because of their faults no one writes. That is to live together, that's when people get to know each other very well, and not everyone is willing to accept a partner with all of its shortcomings and live together is very hard work, and many shall be first path runs from the difficulties ... But we need to work on the relationship further, and not wait miracle.
12. Why it happens to me all these problems?
We need the experience and confidence. The main thing to learn how to lower and more emotsionirovat seek adequate solutions to the various conflict situations.
Studies have shown that people are able to control their emotions, characterized by greater life satisfaction, optimism and determination.
Nobody knows what will happen tomorrow, so try to be happy today. Continue to discover more answers by reading the wonderful book Meg Jay - "Important years," and remember that in life there are no borders, there are only obstacles to be overcome.
Marina Poznyakova