A graduate of the "Star Factory" Sogdiana recently became a mother. Father of the kid and husband of singer from India, so the name will give your child the couple is very unusual.
Sogdiny firstborn was born this hero - baby weight 4050 grams, 57 centimeters in height. "Fabrikantka" was a hardy girl, and in spite of such dimensions child she did not have to do a cesarean section.
"The birth went so easily that I would have not just come here" - she said, leaving one of the capital's maternity hospitals.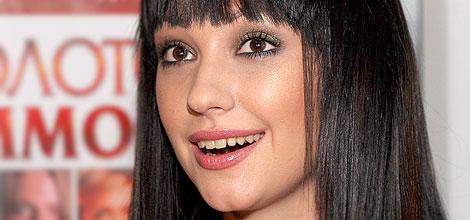 Spouse Sogdiny Ram from India, says the magazine "7 Days". So that the child will be attached to a pair of Krishna faith and receive unusual for a Russian ear Indian name. The boy's name should give the Krishna cult minister two weeks after the baby's born.
By the way, the boy's father Rama already have all the necessary skills to care for children. Indians have eight brothers and sisters, so that even at discharge from hospital, he easily manage with his son.
A Sogdiana already started to dream about returning to the scene. She plans to return as soon as possible to its 53 pounds and 1 December to hit all ideal forms for giving the award "Golden Gramophone».
Source