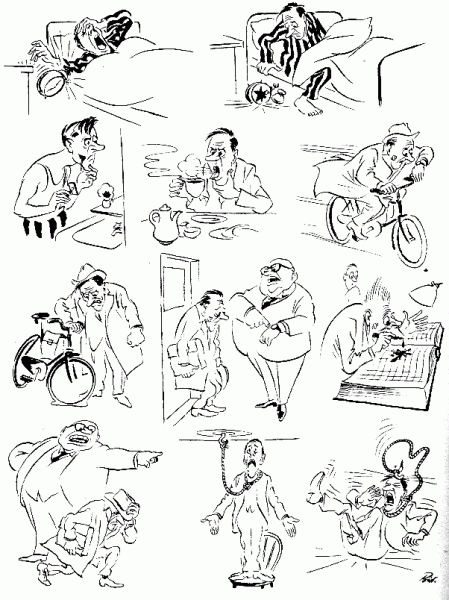 August 1. I went to the market - to buy anything from clothes. Saleswoman advised most squeak - vest and a blue beret. Yes, and discount made - as there was no take. I gave a hundred dollars. Ha, I am now the most fashionable guy in our yard.
August 2. I came across a group of the same mods as I am. I asked where he served. I told them honestly answered that served our village church ... 5 years. Apparently not believe it, so I'll have to buy clothes. And as plaster, plaster and false teeth.
August 3rd. On television I saw advertising superhrenorezki. With four diverse attachments. Plus gift - a washing machine, which is placed in the palm of your hand! And all this for two hundred dollars! Bought! I will be happy!
4th August. Hrenorezka broke down at the crucial moment and almost othrenachila me xp ... Well, it's the same. In general, not the horseradish that was needed. Total spattered horse radish juice. I tried to wash his brand new washing machine. Instructions were not, so we had to think of himself as it cram jeans. Half an hour killed on stuffed. Reversals half a length. Now try to turn on the network.
On 6 August. Fuck.
On 7 August. It would be necessary to replace the burnt furniture, or something ... and figure out how to use the tips left by hrenorezki ...
10th of August. I got paid today. Hooray. I also was given the award - for twenty dollars! I buy something useful. Sofa, for example.
August 11. On the way home yesterday met gypsy. She offered to tell fortunes, I agreed. She said that soon I was waiting for an awesome winning the lottery. Only now I can not find my prize. Where did I leave her something?
On 14 August. He borrows money from colleagues and bought 50 different lottery ticket. All right, a couple of days I'm rich.
August 19. EPT, what to do? There is no money and in debt on the roof ... Maybe I did not buy those tickets ... No one won. So strange ...
August 20th. My financial problems solved! I got by e-Mail to make an offer of 500 thousand rubles, without leaving home. How convenient it is! You just need to find somewhere a thousand for a down payment. Naidu, nonsense. After all, the day after tomorrow all will pay!
22th of August. Not paid off.
25-th of August. We call from Europe plus. They said that I won the car in some interactive fun. That happiness is. Selling car - will deal with all the debt at once. Only need to buy a card MTS $ 50 and tell them the code. The type of call they spend. Are they on the radio is not unlimited tariffs? Strange ...
On 27 August. Car something as there was no and no. They came to the lenders. They promised that I know a lot of interesting methods of torture and execution, if you do not give money through the day. Now I meditate - whether to sell the apartment, or to broaden my horizons.
August 30th. Sell ​​Apartments. It calculates the debt. Now I am homeless and will expand horizons in this field. I start a new life!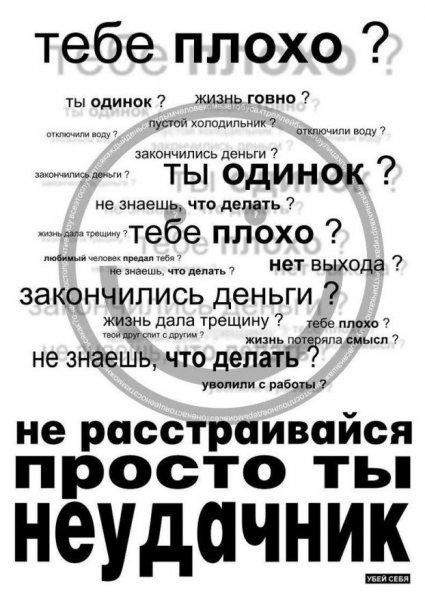 A source