March 24 in Greece during the speech of the head of the Chinese delegation Liu Qi at the ceremony to light the Olympic flame in Olympia, three activists of the organization "Reporters without Borders" (among them was the secretary general of the organization Robert Menard) ran into the arena and unfurled a black flag with handcuffs instead of the Olympic rings .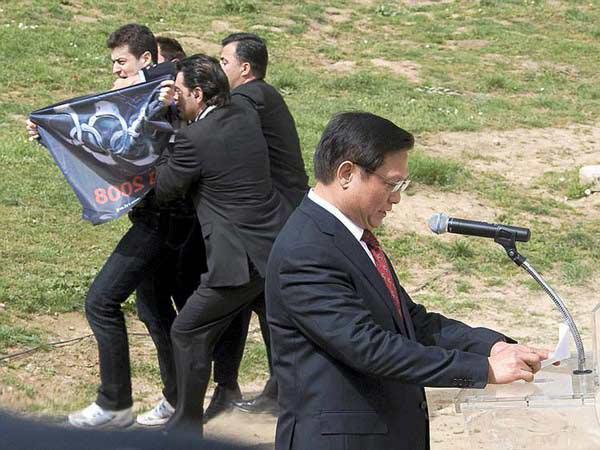 They were immediately tied up and dragged the Greek police officers. The protest was directed against human rights violations in Tibet and censorship in China.
Previously, Tibetan activists threatened performances during the ceremony to draw attention to human rights abuses in Tibet. Riots in the Tibetan capital Lhasa historical beginning March 14th. The main demand of the protesters was the return of Tibetan independence.