The number of Internet users in China reached 221 million people, as reported by the Ministry of Industry and Information of the country. Thus, Celestial surpassed even the United States and moved into first place in the number of web visitors.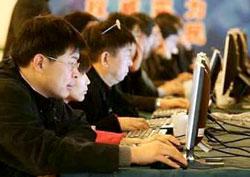 By the end of last year, 210 million people in China use the Internet. Then this figure was only 5 million fewer than in the US.
Despite the current leadership position in this ranking, the proportion of Internet users among the total population of China is still below the world average. At the end of last year, 16 percent of the Chinese access to the World Wide Web, while the world average of 19, 1 percent.
By the way, Russia is still far from such results: as of fall 2007, the number of Russians who use the Internet amounted to 29, 4 million people.
© * tsYfrovik py *