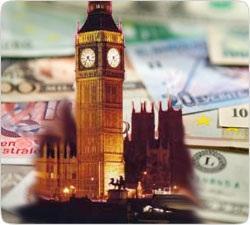 Who would have thought that we would live to see this ?! Yes, about the success of the Russian economy scream from all angles, but the more we succeed, the worse the Hollywood stars live! This SOS cry sounded from the lips of stellar residents of London - the famous Hollywood director Guy Ritchie, according to which, Russian businessmen are deprived of the possibility of Britons have decent housing.
Well, not that do not give - please buy! But if you want to buy a house, for example, within London, forget about what you buy it at market value, if the same house will attract Russian oligarchs. In the struggle for a cozy and prestigious house in Albion Russian businessmen are satisfied with the real war, the arms of which are bank accounts. And guess who wins?
The famous Hollywood director and husband of Madonna Guy Ritchie, who owns, among other things, six objects of real estate, one of which is estimated at 14 million dollars, has complained that in recent years to buy a house within the capital of Britain was almost impossible, as prices soared to obscene . The culprit, according to Ritchie, the Russian oligarchs, including London property is extremely popular.
"Their way of doing business is unique: at all they still do not speak, they are fighting for the object of desire, increase the price by half. If something is on sale for 500 thousand pounds, they will buy it for a million. This behavior has led many poperezhivat. Anyone who has tried to buy a house in London, knows that it is impossible to do if they do not have in your pocket at least 10 million pounds "- lamenting star husband.