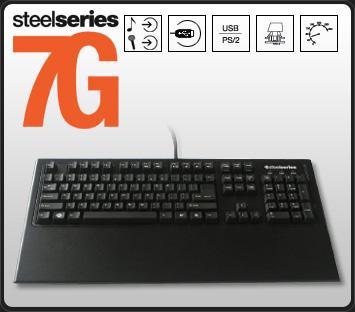 The device, called 7G has nothing to do with the maximum operating overload bomber Su-34 (also 7G). This is a new reliable keyboard for gamers.
It is reported that the novelty of 90% sensitivity and 10 times stronger than conventional keyboards. The device is equipped with a gold-plated connector (USB or a PS / 2) and a set of multimedia keys. Resource Service 7G is 50 million. Taps.
The novelty will cost 150 American rubles.