What is presented in the photos, and judging by the statements of specialists skeptics and some PR, is a strictly limited edition supercar Bugatti Sang Noir, the material of which hit the Internet like they say "accidentally".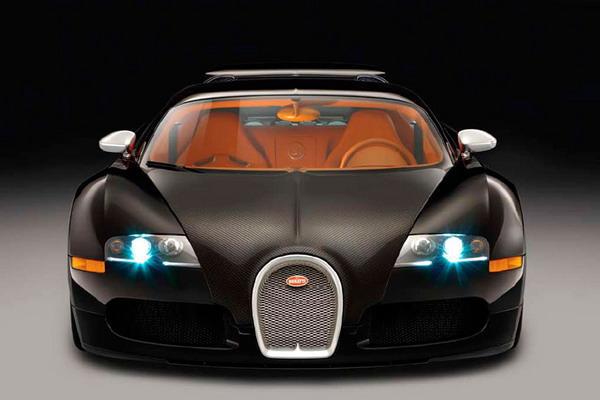 Another "bugatevsky" PR is a good time or a couple of tricky Arab sheikhs who by severe malaise with a solid car and supercar recently started to close up under the "Carbon and skin" a large fleet of vehicles. Maybe so. In this regard, there are many opinions, but no matter how official it should be assumed that it is indeed a limited series «Sang Noir», official information about which should come out just recently - look.
Yet, while I want to refer to our "eyes" and emphasized that the novelty presented in strict black body with a couple of carboxylic inserts, darkened headlamps, reystalingovym cooler and handsome drives in new specific design. Beauty, in turn, acquired full orange color and is complemented by some unknown media "sweets».
With regard to the approximate cost of new items, there is complete silence, as the company itself Bugatti has not yet deigned to do about the "exposure" supercar which any statement. Will wait!