In ascending order of price. The machine, walled into the wall at home, Bugatti Baron Rothschild and other champions of car auctions.
Mercedes-Benz 540K Special Roadster, 1937, $ 8, 252 million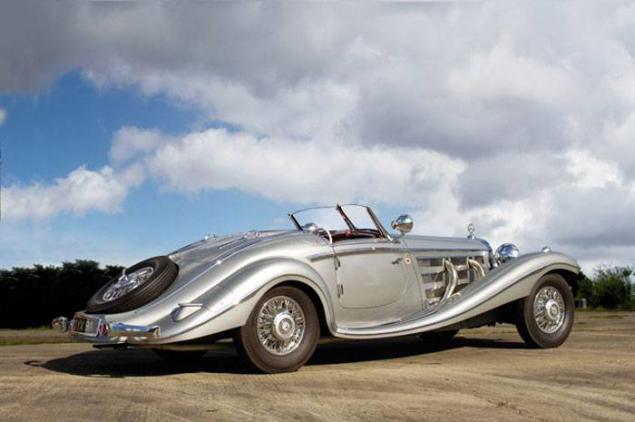 The top pre-war German automotive industry, the flagship model of Mercedes-Benz, developed by an outstanding engineer Hans Gustav Rohr and are available only on special order. Total was produced 26 cars, their customers are such different people as Hitler, Goebbels and Goering ministers and Hollywood moviemaker Jack Warner. Mercedes-Benz 540K Special Roadster, equipped with a 5, a 4-liter eight-cylinder engine with turbocharger, was the fastest production car of its time - he developed a speed of 180 km / h. Until 2007, the car was owned by the boss "Formula 1" Bernie and it was put up for sale in a number of other cars belonging to him. The name of the new owner is not disclosed.
Auction RM Auctions, in October 2007
Bugatti Type 41 Royale Kellner Coupe 1931, $ 9, 7 million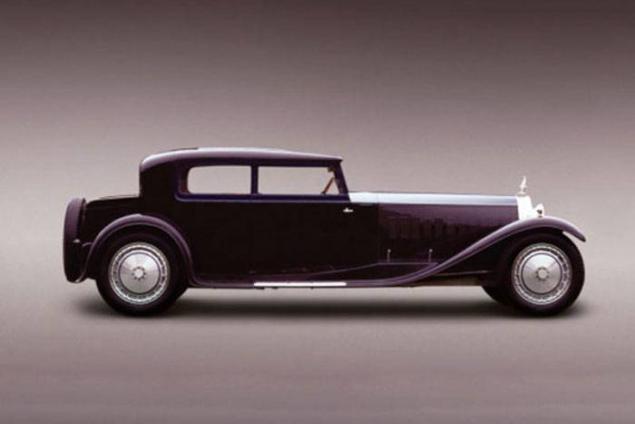 One of the six most luxurious cars Bugatti Series Royale, released in 1930. The vehicle length of 6, 4 m and a weight of 3, 1 ton aircraft is equipped with a giant 12, 7-liter eight-cylinder engine capacity of 300 liters. from. This giant was able to develop a very solid for its time, the speed of 160 km / h. At the time, a buyer for it and was not found, and during the Second World War the family car Bugatti immured in the wall of a private house, not to be found and confiscated by the Nazis. In 1950, it bought the famous American racer Briggs Cunningham - for the equivalent of $ 3,000. Until 1986, the car was in his own car museum. After the museum closes for financial reasons Cunningham put the car on auction Christie's, where it was sold for $ 9, 8 million. The buyer, a Swedish "King estate" Hans Thulin, literally bankrupt three years after purchase. In 1990, he sold the car, reportedly for $ 15, 7 million, the Japanese conglomerate Meitec Corporation, who owned it over the next decade. It is known that in 2001 the car for £ 10 million put up for private auction auction Bonhams & Brooks, but who is now owned by Kellner Coupe, is unknown.
Auction Christie's, November 1987
The Ferrari 250 GT SWB California Spyder, 1961, $ 10, 89 million