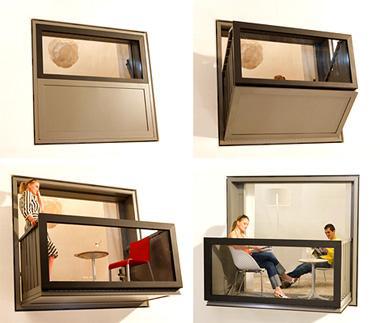 Company Bloomframe invented a folding balcony. In proving that - all genius is simple.
This balcony - a lifesaver for those who, for some, beyond their desires, reasons, can not afford to get some fresh air on the balcony with a cup of coffee and a cigarette.
And the people who will not like your new balcony, you can say that this is a new way of ventilation.
Soon it will be possible to buy this great invention. Each window-balcony is configured for a specific size of the window opening. However, the price of folding miracle is not declared - it is necessary to wait a bit.