After 7 years of marriage Basque separated
with his wife Svetlana Spiegel.
All property of the famous singer left his wife and son.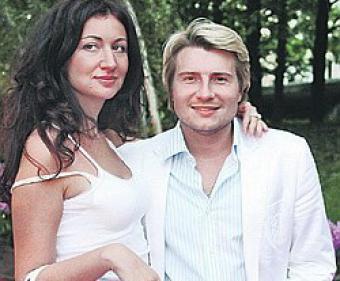 Nikolai Baskov was more fortunate than his comrade in misfortune - renowned figure skater Evgeni Plushenko. If an athlete divorce litigation lasted a half years, the Basque found freedom after six months from the date of filing an application for divorce.
Recall that in September, Nikolai Baskov and his wife Svetlana Spiegel announced that their alliance fell apart. And in November, Nikolai officially filed for divorce, and then went on a long tour, which was successfully held in Germany. And talk about the causes of divorce, all is not abated.
It is said that one of the reasons was the alienation of spouses from each other. In the last year they only bind small son Bronislaw. Svetlana, formerly everywhere accompanied the singer, has lived his personal life separate. Therefore, tenor, I try as he might, after all, was not able to keep the family together.
Divorce Baskov lasted for six months. But on the eve of May holidays, Basque officially became a free man. Details of the agreement between the former spouses are still unknown because the court decision will come into force only after ten days.
The trial was attended only by lawyers on both sides (tenor is now in a tour with Montserrat Caballe in Germany. - Ed.). Basque and his ex-wife divorced peacefully and by mutual consent. It is known that Nicholas had no property claims Svetlana Spiegel. He left her and her son all, once after breaking up with his wife even without a roof over their heads. Now free Nikolay Baskov has lived in Moscow in a rented apartment.