The famous British model Kate Moss (Kate Moss) re-entered into a contract with the brand of lingerie Agent Provocateur and starred in a new advertising campaign, lingerie for brides AP.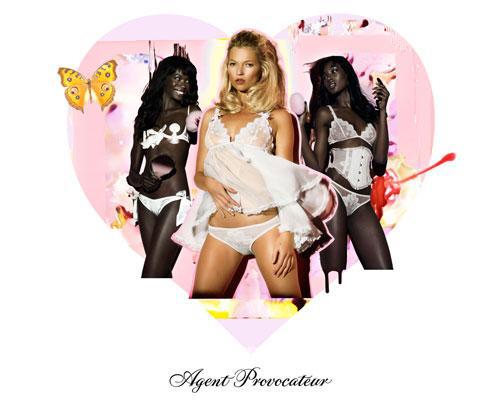 Kate Moss to return was made after February firm refused the services of a popular singer Lily Allen (Lily Allen).
The new bridal collection brand Agent Provocateur to its name: some of the images defiant and provocative, for example, the image of Kate Moss on the background of skulls, bones and blood.