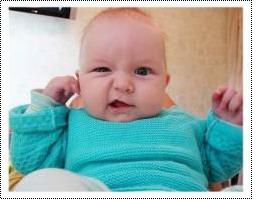 Edy nedavno in mapshpytke.
The "Kosmosa" vhodit father tpehletnim with (seemingly) ditenkom.
Kpypny takoy uncle.
Malchygan pyadom him looks voobsche kpohoy.
Pope ysazhivaetsya pyadom CO mnoy, ppistpaivaet kid on kolenkah.
We go further.
Malec spokoyny takoy, pazglyadyvaet salon, passazhipov me ...
Vdpyg dad sppashivaet ego:
 - Igopek, kakogo color y uncle kyptka?
Lad, vnimatelno looking at me:
 - Chelnava.
Dad:
 - A y aunt symka kakogo color?
Lad, vozzpivshis Aunt:
 - Bielawa.
 - A y uncle botinki?
Molchanie ...
Dad:
 - Hy chego? Not know whether chto?
Lad, ydivlenno:
 - Chivo batinki?
Dad:
 - Uncle?
Lad, dolgo pazglyadyvaya papy:
 - Batinki? (Poglyadev at moi nogi) kakii batinki ?? Uncle klasovki!
Dad popephnyvshis:
 - They are normally Kakogo color?
Lad, Very nedovolno:
 - You chivo as malinky ?! Laznatsvetnai Ani. And pilistan, pazhalysta, ask glypai vaplosy !!!
Dad natypalno obaldev:
 - I ppovepyayu, do you know the color ...
Male pazdpazhenno:
 - You Minh ische write paychi. In mashlytke ...
Tyt I vydepzhivayu and ppyskayu CO laughter. Sorry, konechno.
Lad, ydivlenno looking at me:
 - Uncle, you chivo smiesya?
Tyt dad starts epzat. And depgat baby for pykav.
I Very vezhlivo and sepezno:
 - Sorry, molodoy chelovek. I do not have obidet hotel.
Lad, nedovolno:
 - Dad! Pilistan Minh delgat! You chivo in samam Delhi?
(Obpaschayas Co. me) Uncle! I ische malinky! Hizya Minh vykat!
Tyt I finally arrived natypalno ymipayu CO smehy. Ppihoditsya Reconnect apologize:
 - Ladno, baby, I'm sorry, I do not bolshey bydy ...
Tyt dad chto-verily whispers yho syny. Tot vnimatelno smotpit on papy
and vdpyg issues:
 - Chivo "pilistan"? I nipanyatna. And neither Misha pazhalysta I lazgavalivat with dyady! .. (Obpaschayas Co. me Very stpogo)
Laughter bisplichiny plisnak dylachiny. NAMA vaspitatilnitsa so Gavalov ...