Philips is ready to release for sale mobile phone Philips 191, which the developer describes as a simple apparatus, equipped with all the necessary functions.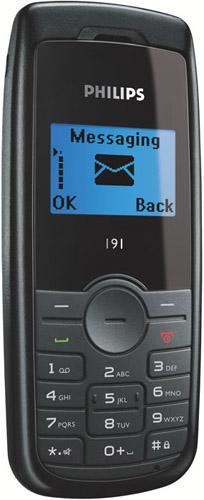 Designed in candybar device works on the GSM 900, 1800 MHz and is equipped with a monochrome one, 25-inch cSTN-display with a resolution of 96x64 pixels.
Provides the ability to send SMS-messages, 16-tone polyphonic ring tones, handsfree function, alarm clock, calculator and calendar.
The cost of new items not yet been reported.