Sony Ericsson has launched for the Italian market a special version of its mobile phone Z770 for fans of motorcycle brand Ducati.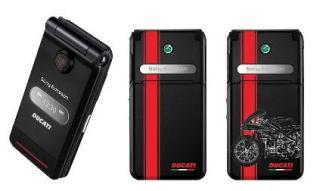 From the new Z770 standard, which will be available in July, will differ only in design - body color, themes, screensavers and thematic video. At the same time it is planned to release a phone and a Bluetooth-headset HBH DS-220, which will also be reminded of the famous brand of motorcycles.
Recall that the Z770 is made in the clamshell, equipped with a 2-megapixel camera, supports EDGE and HSDPA at speeds of up to 3, 6 megabits. The developers have provided a built-in media player and a slot for micro Memory Stick.