The German tuning house Edo Competition is an expert in regard to the improvement of rare exclusive models. And who but him would be able to better cope with the tuning of one of the fastest and most rare ever produced cars Ferrari - a special version of the supercar Enzo.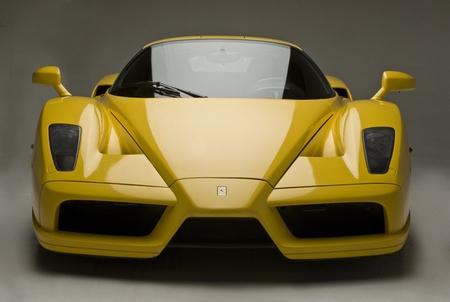 From such as a V12 engine from Ferrari, whose rotation rate is close to 8000 rev / min, is not easy to squeeze more power. But somehow Edo team of engineers managed to release 6, 0-liter engine from the production car more than 700 hp (514 kW).
Engine Enzo, enhanced by Edo, received power equal to 700 hp (514 kW) at 8200 rev / min and 715 Nm of torque at 5800 rev / min. This is sufficient to ensure that the car reached a speed of 0 to 100 km / h, at least 3, 5 seconds, from 0 to 200 km / h for 9 sec 5 0 to 300 km / h for 22 seconds. Top speed Ferrari Enzo by Edo Competition is 370 km / h.
For comparison, the standard model has a maximum output of 651 hp (489 kW) at 7800 rev / min and 657 Nm of torque at 5500 rev / min.