"What ... Italian did not like to drive fast?" Expression, which can be attributed equally to both Russian and Italians, we are in many ways similar. Italy has a rich racing history in various areas of her biography. Legendary riders past years: Alberto Ascari, Nino Farina, Andrea de Cesaris, Luigi Fagioli. Well, the car brand, who were born in this country, to have a dream of many in his garage: Lancia, Lamborghini, Alfa-Romeo, Maserati and of course Ferrari.
In the museum one of those marks, namely the legendary "stable" from Maranello - Ferrari, we are today and "go".
(Total 72 photos)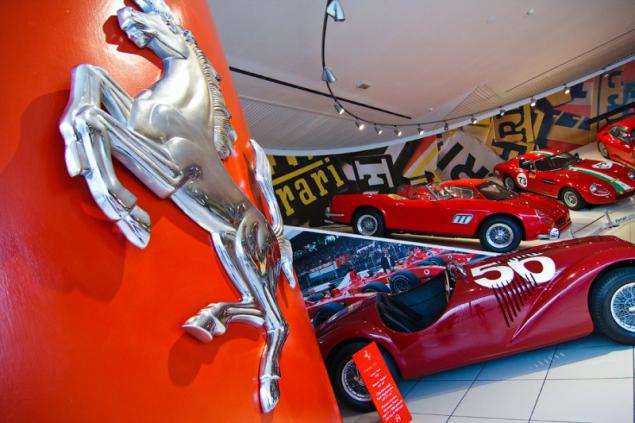 01. The decision to go to Maranello, and then visit Venice was born almost on the fly, as it stimulated a few days of our trip to Munich. Poking around online to find the Sixt car, the choice was made in favor of BMW 1er with 2.0 Disel, which in general is not a vegetable, and rides very worthy (though certainly not 135 chip). What was my frustration when a German with snow-white smile and an iron voice said:
 - BMW is not, here's a VW !!!
 - What a VW? I do not want to VW!
 - Yes, do not worry you so! Do you like it!
 - Well, yes, of course ...
In the parking lot we were in for a brand new black, with mileage of about 1, 5 thousand. Km. - VW Sirocco (also disel). I will not go into the description of the car, the story today is not about him, but I will say that it is a pseudo-coupe made me a very positive impression.
In Maranello, we found ourselves, when the city was asleep. In this pitch darkness it was unclear where we arrived in the city we all. Around the pipe, mechanical sounds, in a word - industrial zone. Anyway, where we did not disappear. Chosen from the ring surrounded the buildings have shops and miraculously appeared in the city center. Sleep like creepy, and where there was still a big question I was about to spend the night in the car, but he changed his mind in time, we have had Hotel Planet.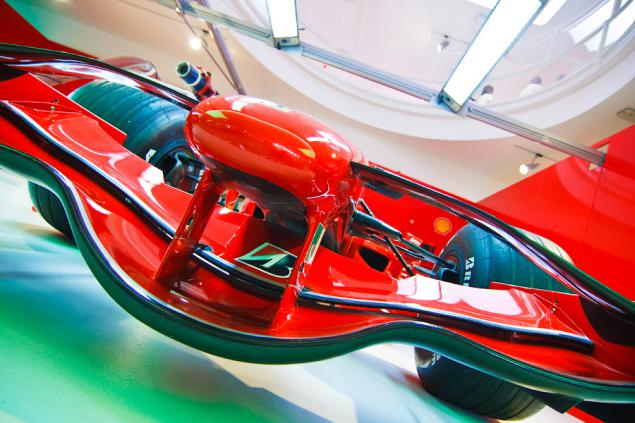 02. I woke up from some wild roar, like friendly, familiar, but still being able to "let me astral" determine the choice could not. Out on the balcony, already heated air breathed and remembered that I was not at home ... My attention was caught by a big red tower, which the city flaunted an inscription - Ferrari.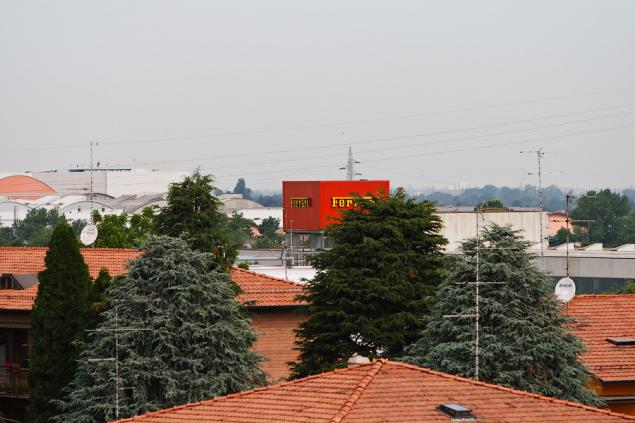 03. A little away, in front of the hotel is the factory Fiorano track. Now it was clear where was this roar.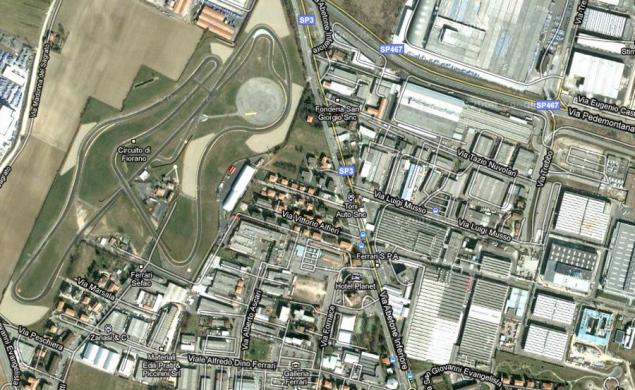 04. Something similar to the Ferrari 430 is wound round and round. Sleep has beaten off at once, immediately wanted to run, look feel, in a word, to plunge into the atmosphere of the city-factory.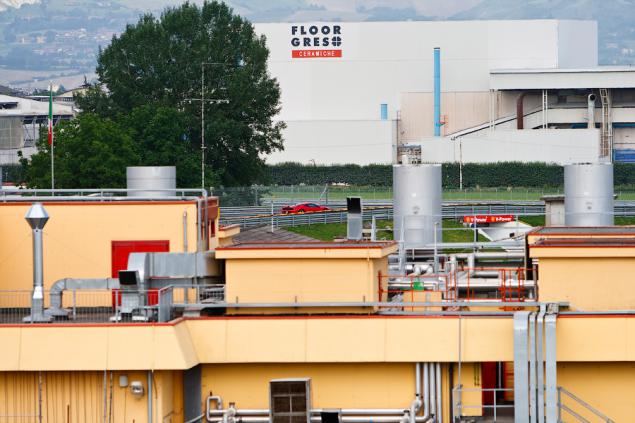 05. When you go out on the main street, you get some incredible punch of color. At the same time there prevails the red, I would even say - scarlet. The entire main street is decorated with crimson flowers are scarlet bus stop and ride back and forth different Ferrari models, different years of release.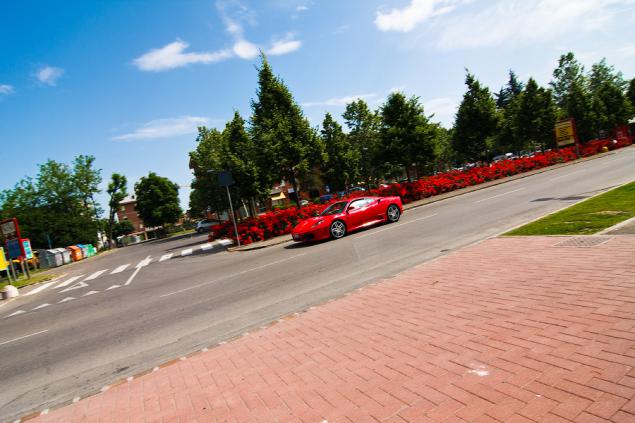 06. The grand event - the course taken at the main entrance to the museum.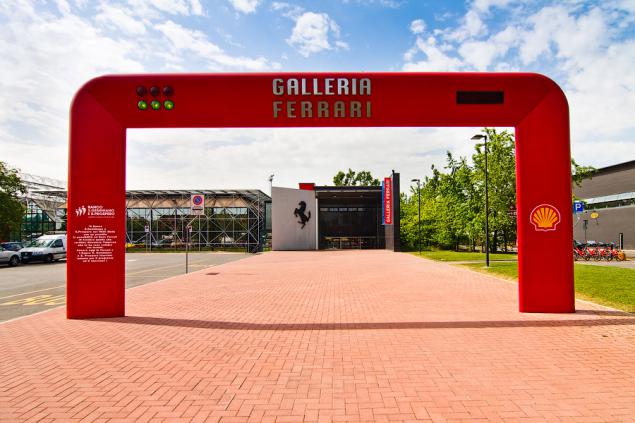 07.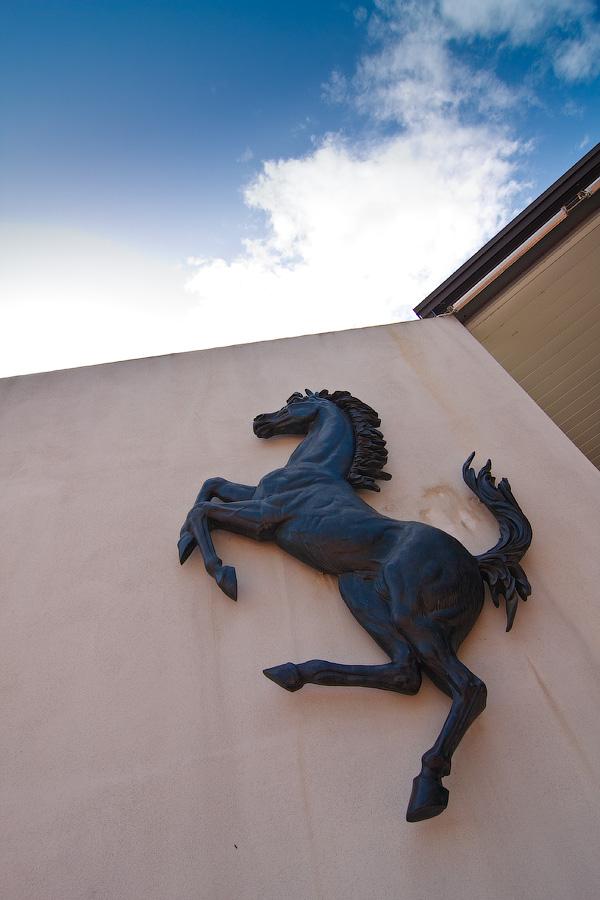 08. Do not decided for themselves whether such reviews to give wider historical digressions. The fact that there is a person in my head, I try to publish the rest, I think, can be found on the network if there is interest. This museum gives an audio-guide tube, which you carry with you and listen to what you said player. But that's nothing compared to how some Italians went with engineers from the factory. Even without understanding what they were told, it was seen as interesting, with some expression and most importantly unique knowledge they approach the narrative. The first exhibit, which meets us is the Ferrari 166 F2 (1951), 12V, 165l.s.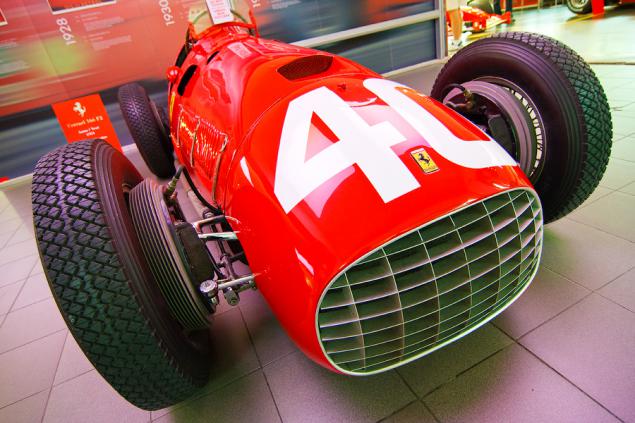 09. From an architectural point of view, certainly in the museum a few heads loses contemporary sculptures BMW and Porsche. Yes, it's different, but it may seem crowded, but it is the Italian cozy, family or something.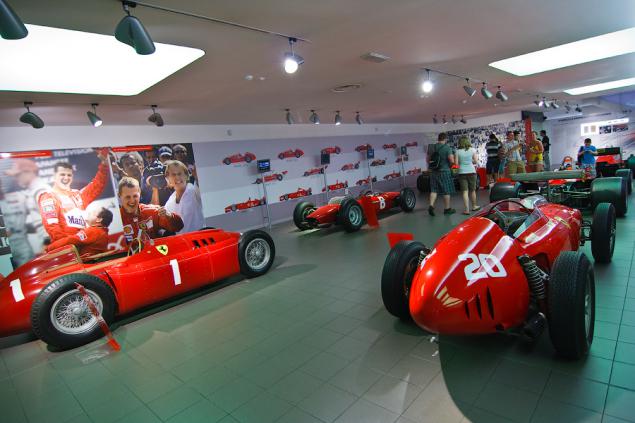 10.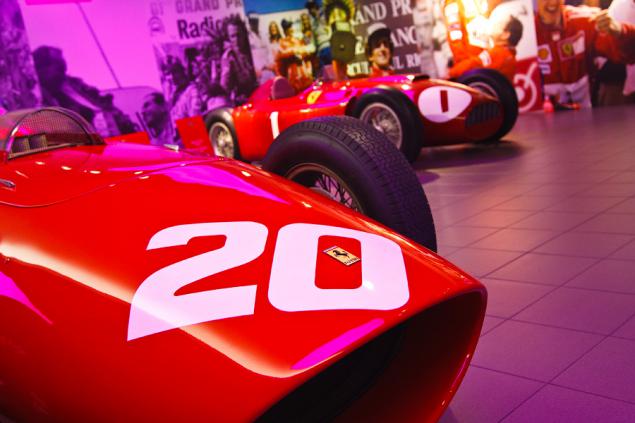 11. Ferrari-Lancia (1955), 265hp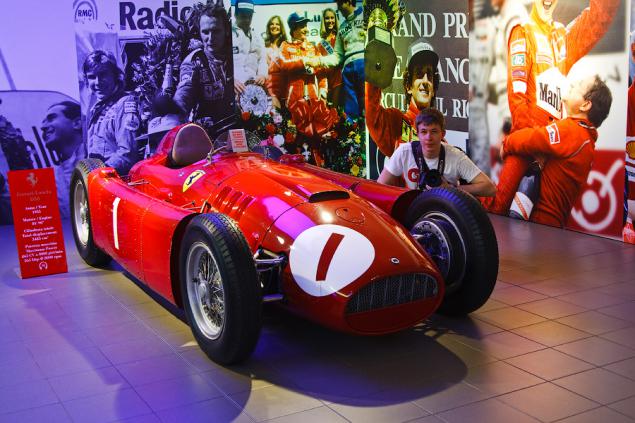 12. Wooden steering wheel, "buckets" of those times, covered with something resembling a tarp and yellow crane on the left of the pilot, recalled the balance control brakes (front-back).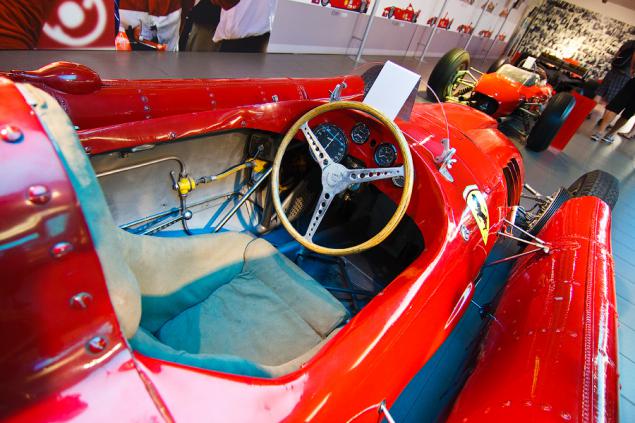 13. It is always interesting to look at the suspension of racing cars: levers, cams, horizontally placed shock absorbers and so on.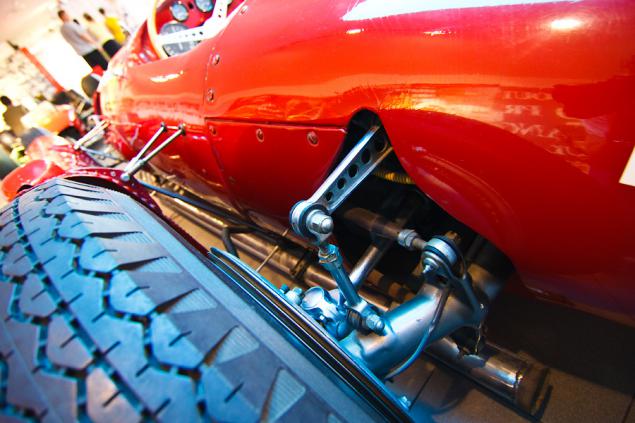 14. Ferrari 156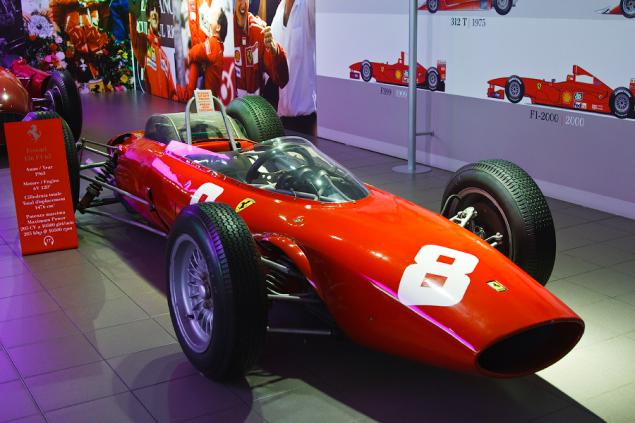 15. On the next 3 cars performed one of the most famous racers Ferrari - Gilles Villeneuve (father of Jacques Velneva, F1 champion in 1997). A man in love with speed, in the desire to win at any cost. Unfortunately, in 1982, on the track Zolder, he had an accident that cost him his life.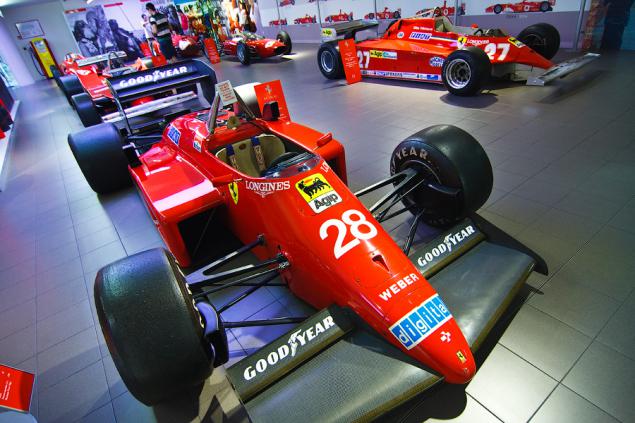 16. Ferrari 312 T5 (1980), 12V, 551l.s. Not the best car, its shortcomings Gilles had to compensate for their talent and make the car go really fast.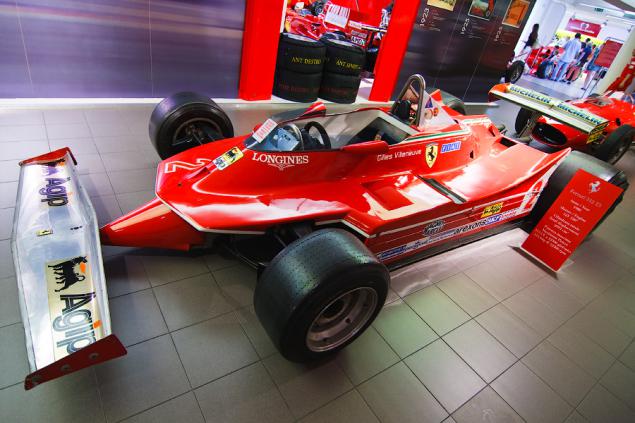 17.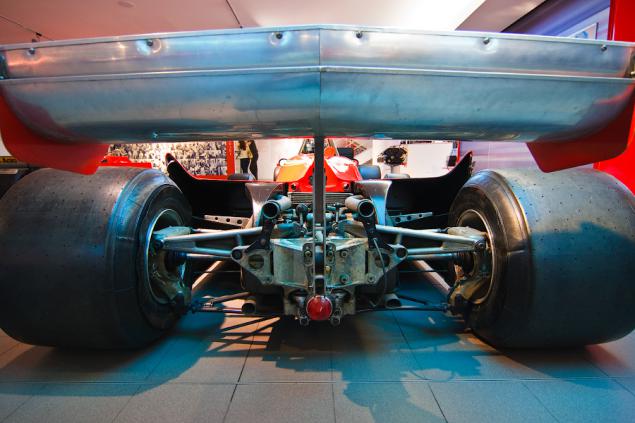 18. Ferrari F1 126C (1981)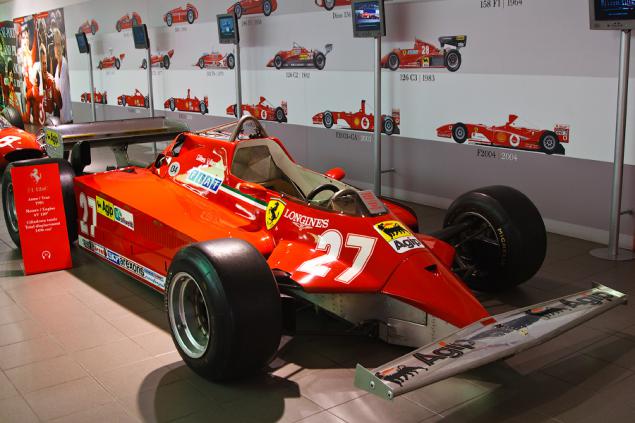 19.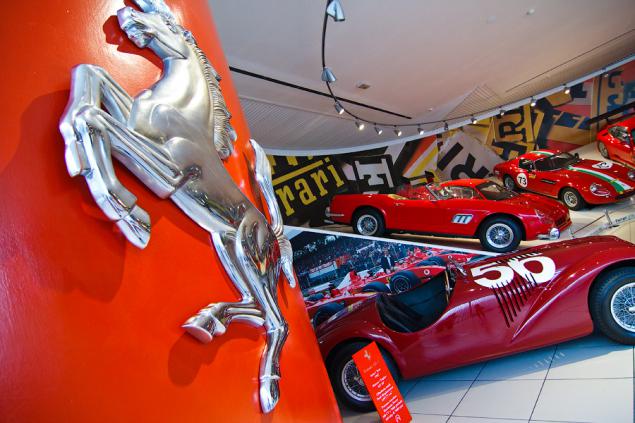 20.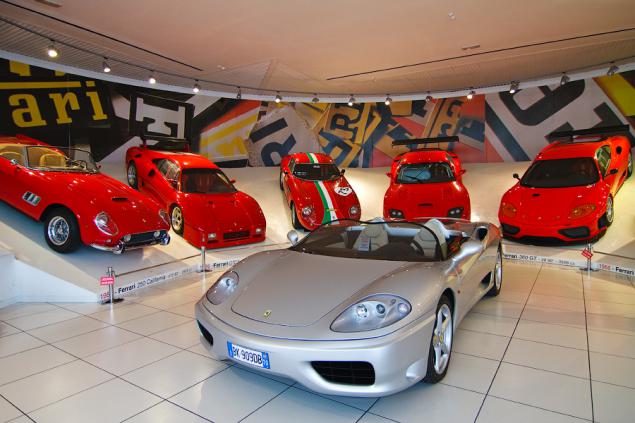 21.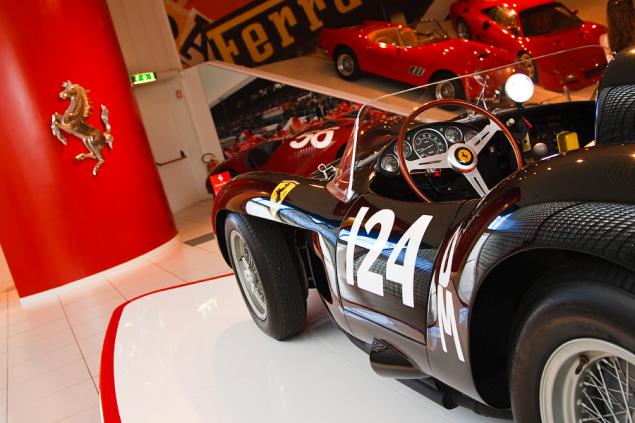 22. Ferrari 575 Maranello. This car is only superficially resembles the serial. In fact, it is highly processed and prepared the car to participate in the championship FIG GT.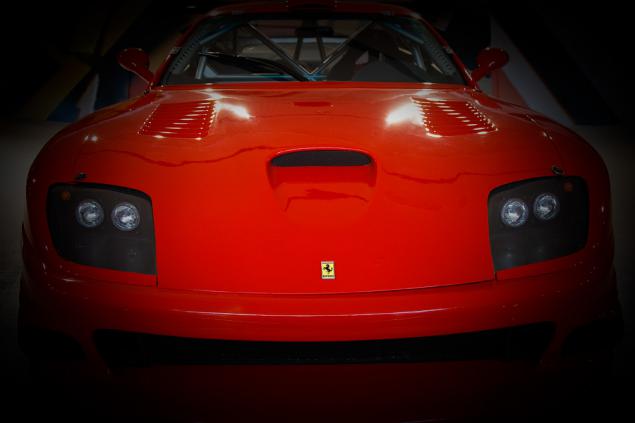 23.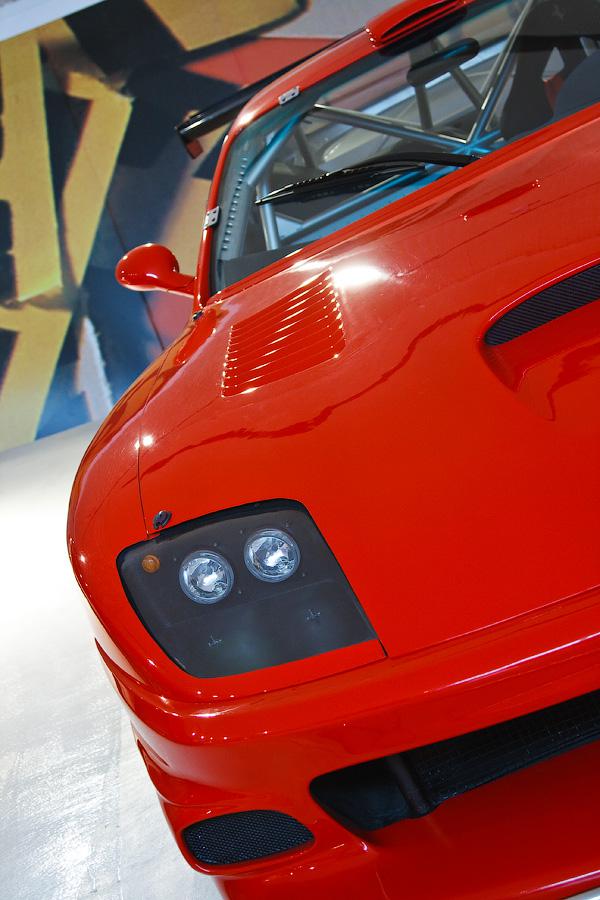 24.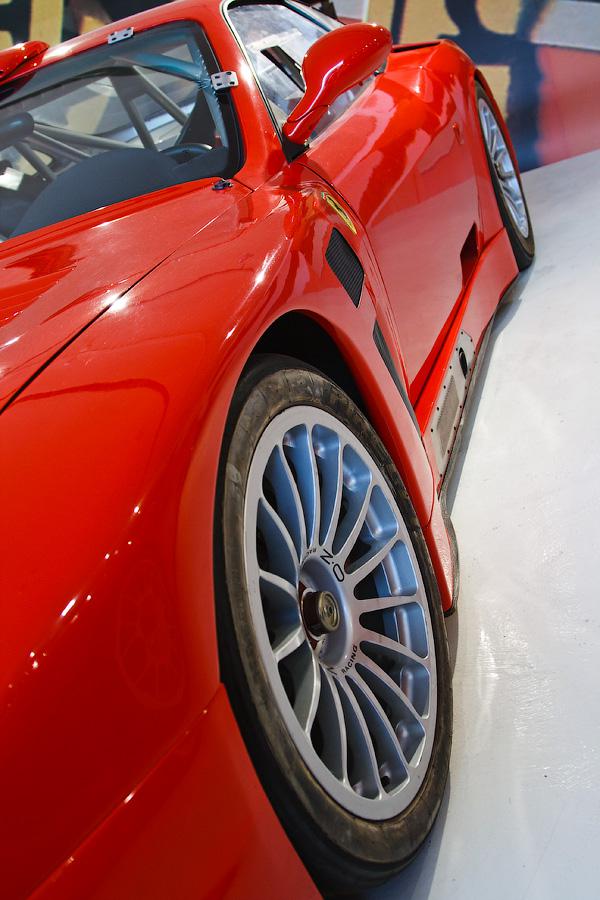 25.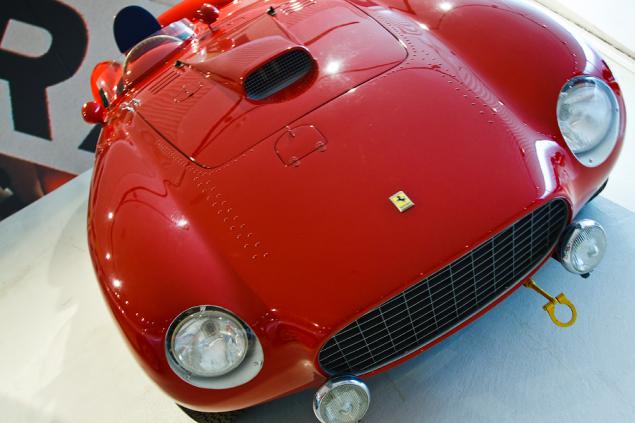 26. Since the Ferrari is a part of the concern Fiat, presented here and other brands of the Italian "clan." The unique Fiat 130, a member of the race in 1907. Displacement 16.3 liters (if you do not lie to the sources), 130hp at 16,000 rev / min., the maximum speed of 160km / h!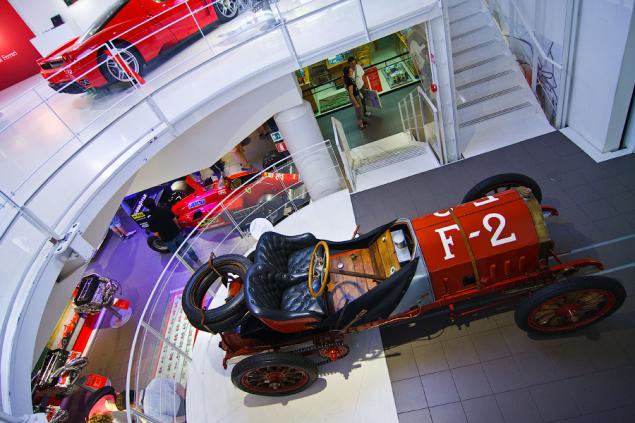 27. Retro Alfa Romeo 2900 B Lunga (1938)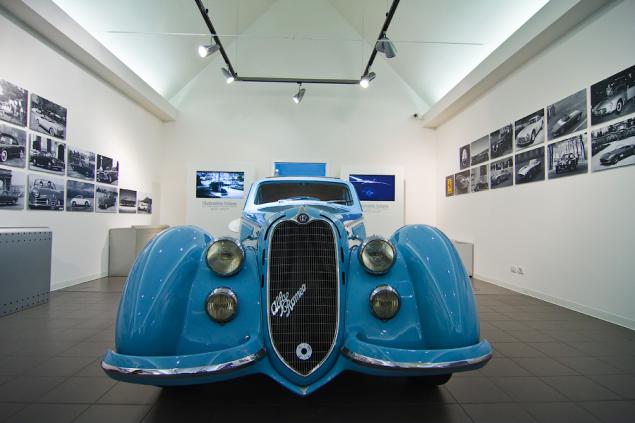 28. Maserati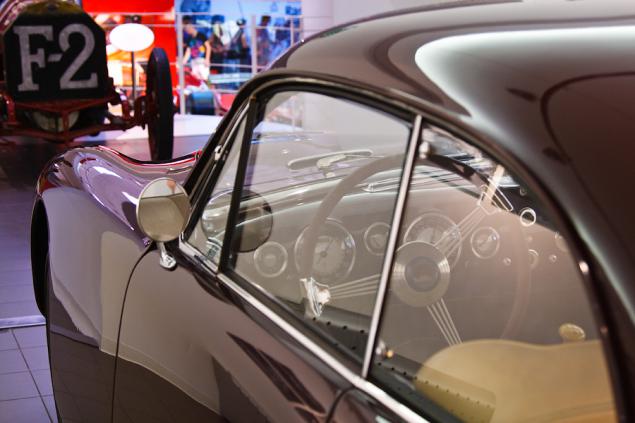 29. Ferrari F50 (1995)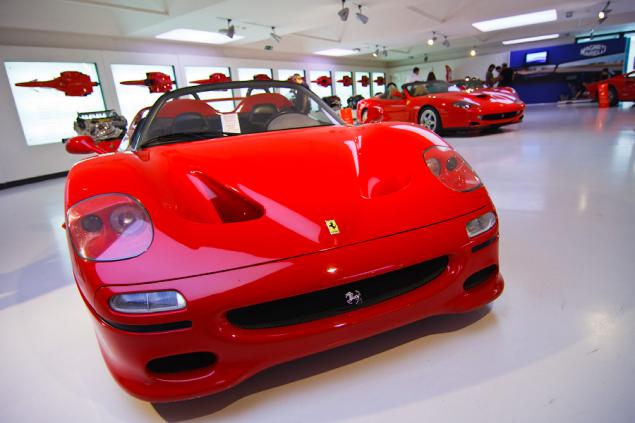 30.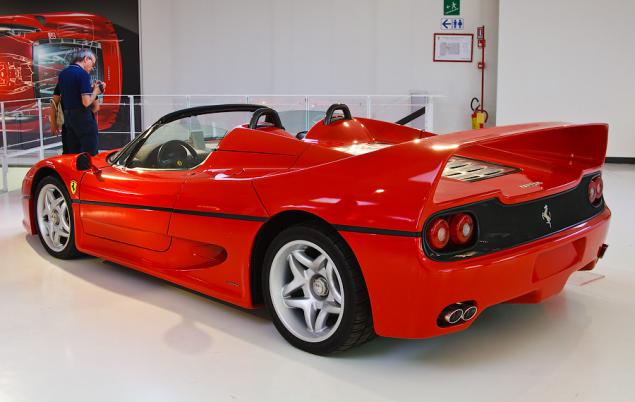 31.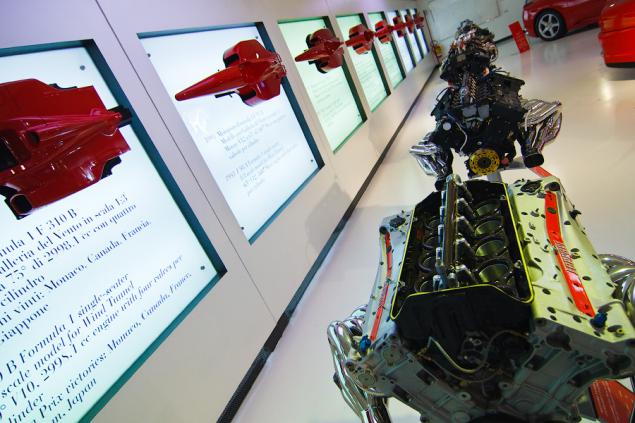 32. In the foreground flaunts Ferrari 575 Maranello, rear Ferrari California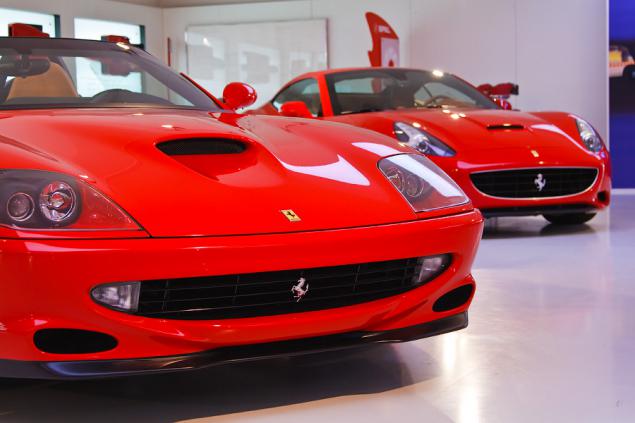 33.
34.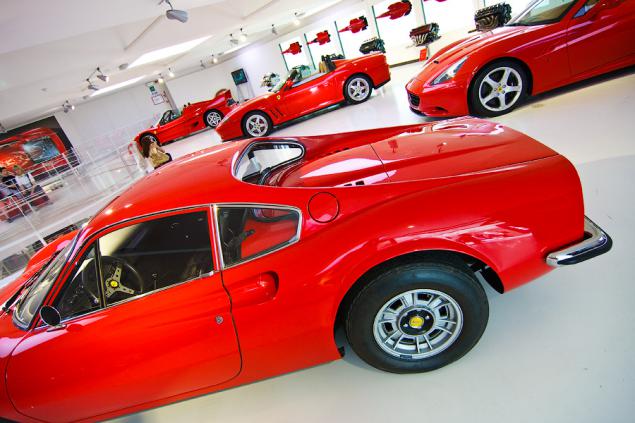 35. Many favorite Testarossa 1984
36.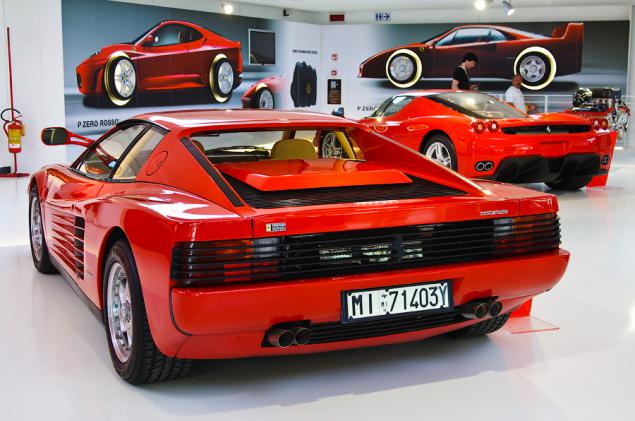 37. The dream of many! You could even say it's a Formula 1 car, but with closed wheels. Ferrari Enzo 2002 model year.
38.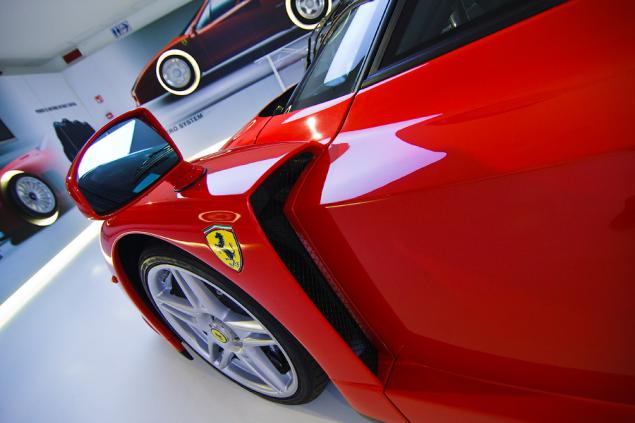 39.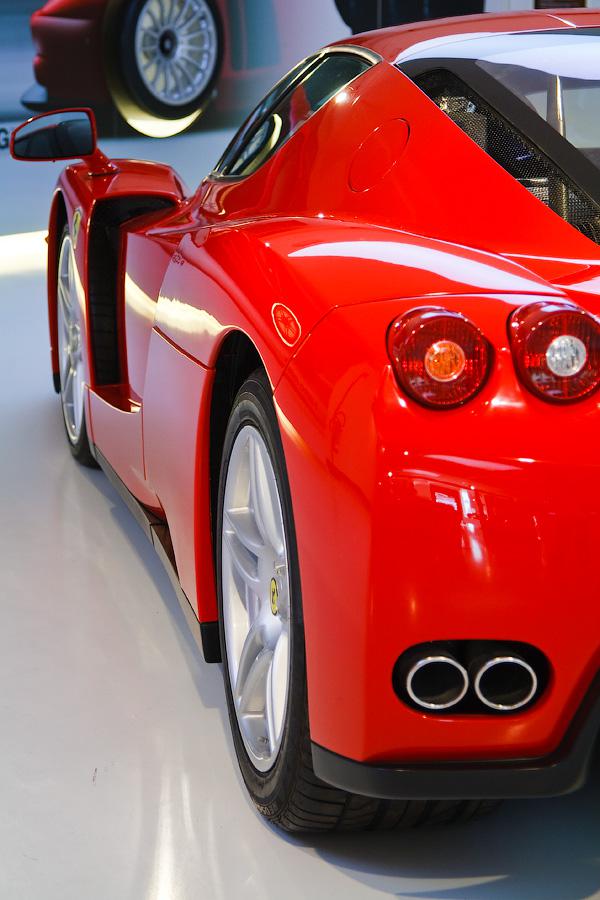 40.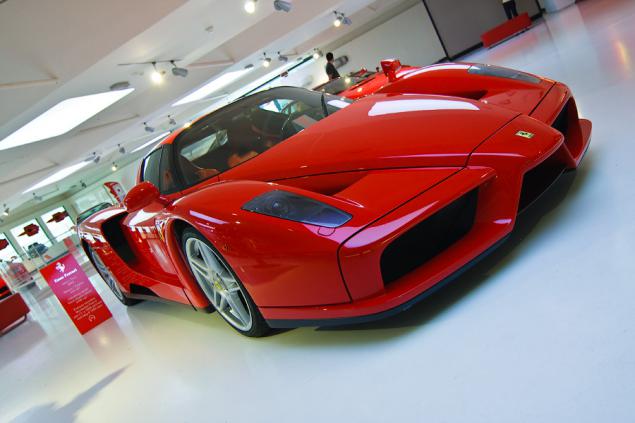 41.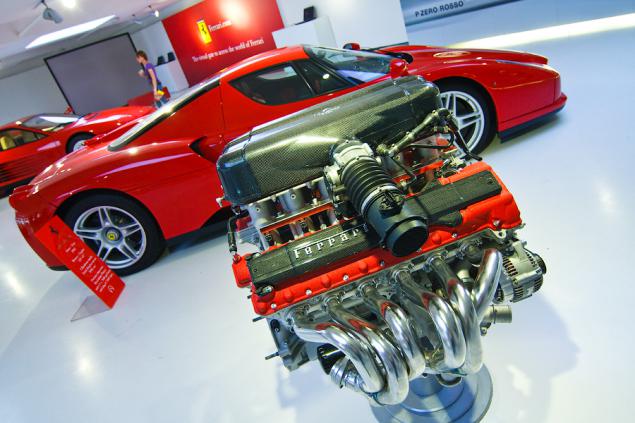 42.
43.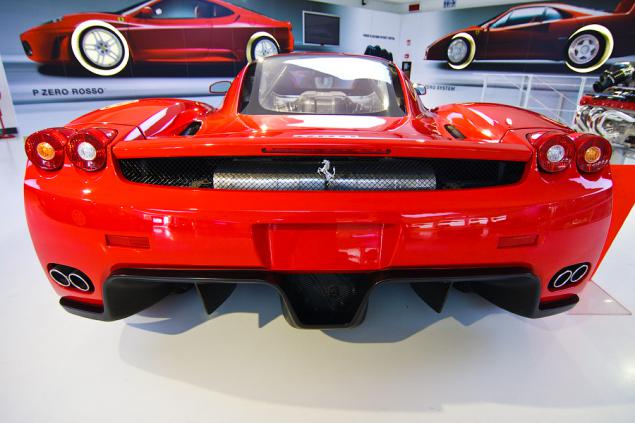 44.Kak any self-respecting car maker, Ferrari in the development phase evaluates the aerodynamic characteristics of the cars. For this particular model used to scale. Although nowadays, more and more studies are transferred to the computer.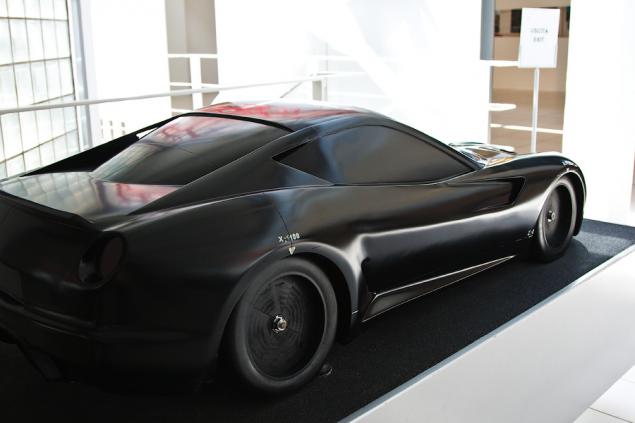 45. Ferrari 512M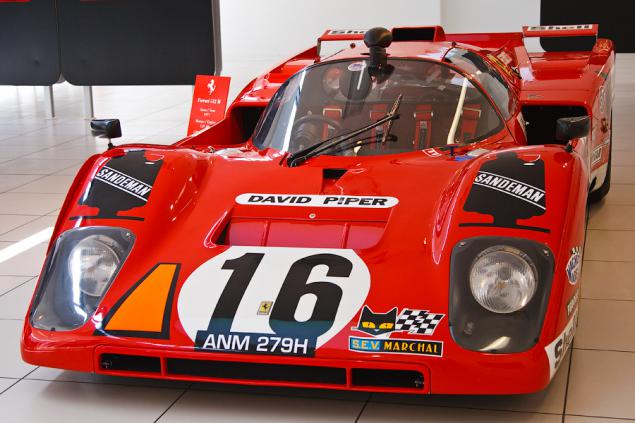 46. ​​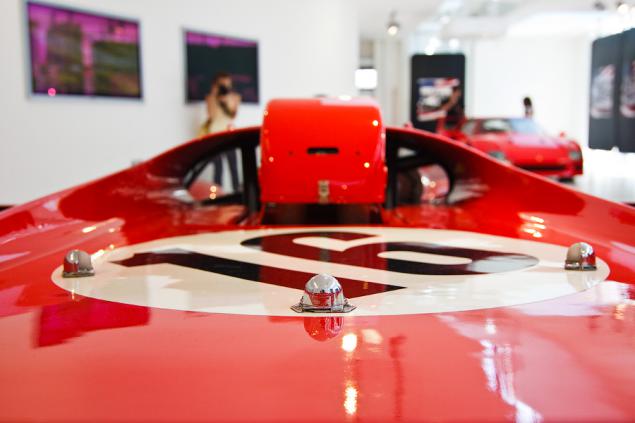 47. Ferrai F40 many consider one of the best supercars of all time. Even today it continues to compare c F60 Enzo. Yes F60 faster, but it is spartan F40, ruthless, nenapichkannaya electronics - classic Ferrari past years. It was the last car designed under the direction of Enzo Ferrari.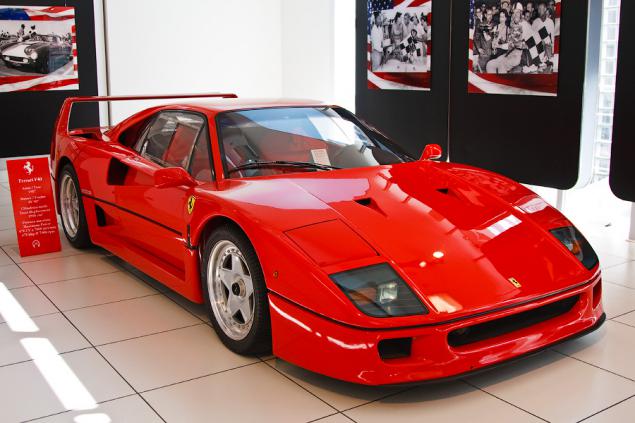 48.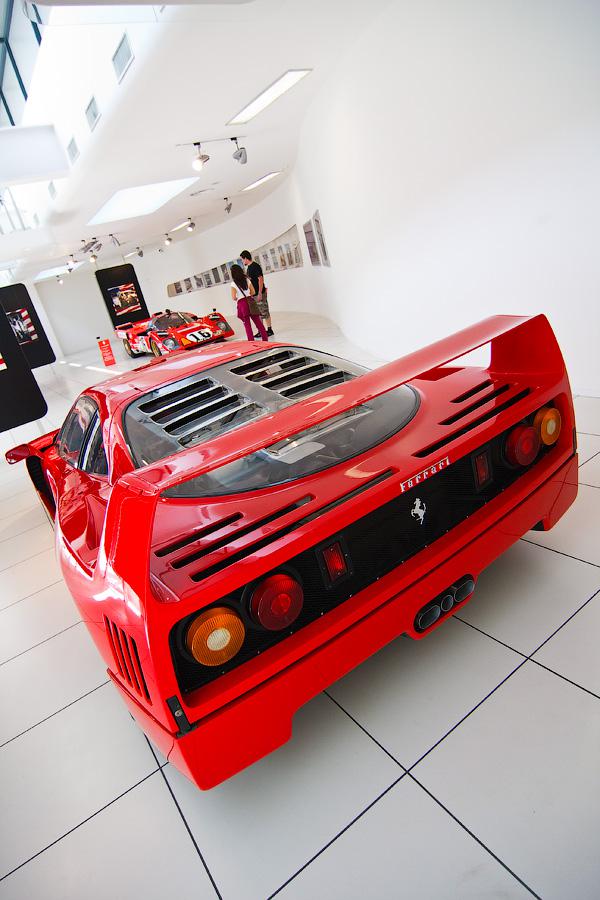 49. On the first floor, where we started the tour, presented the Formula 1 cars of the modern era. In the frame shown, what are the boxes for the team during the Grand Prix. But only from 2010, you will not see such large filling machines that can inject fuel at up to 12 liters per second.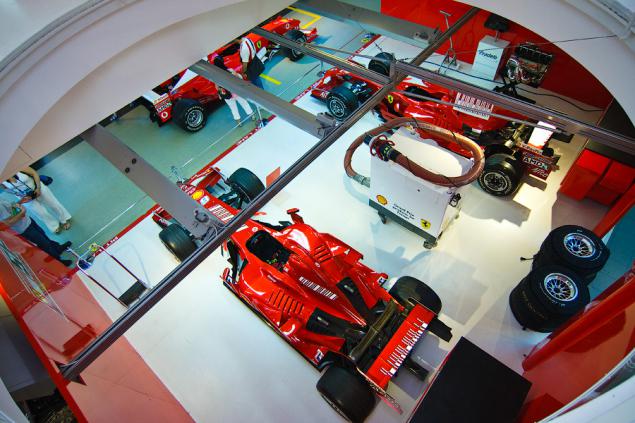 50.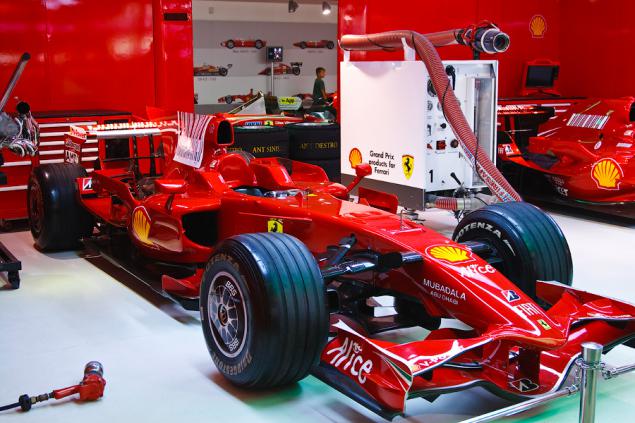 51. Very much like this photo. Get all the colors of the Italian flag: green, red, white. No photoshop, just a light very different temperature. White balance, when you reach the desired color of the car I gave these shades.
52. Number of different aerodynamic elements strikes. It's amazing that it works at this effectively.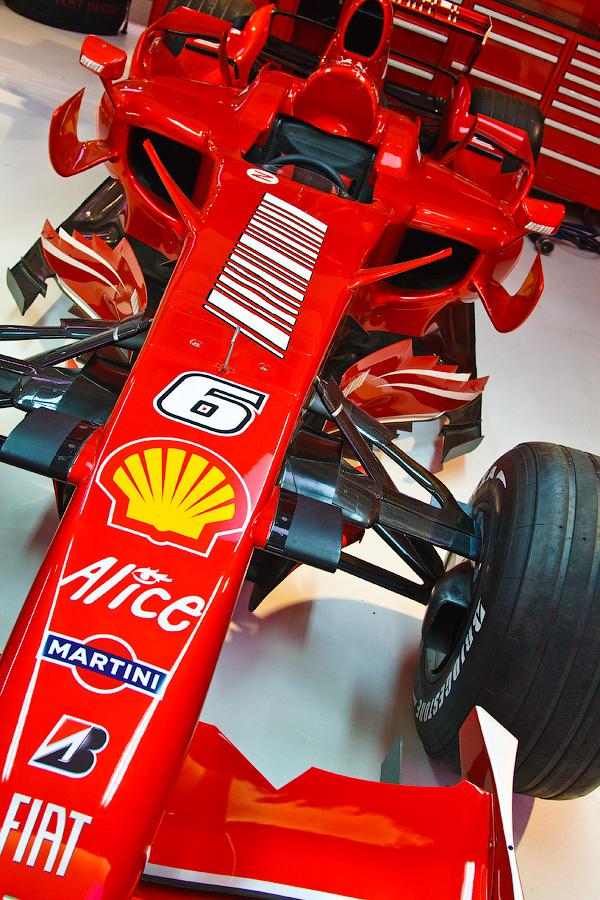 53. The command bridge a Ferrari Grand Prix Formula 1.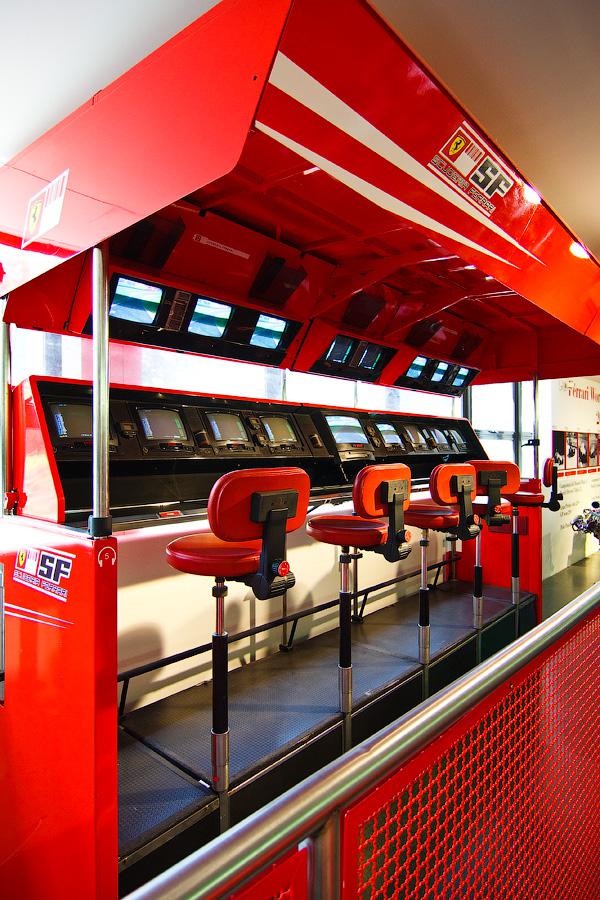 54.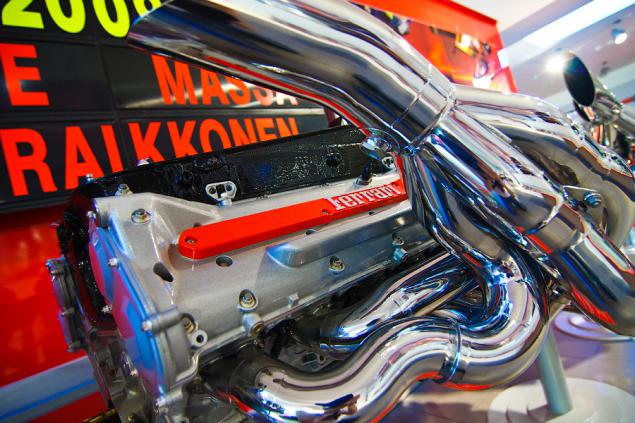 55.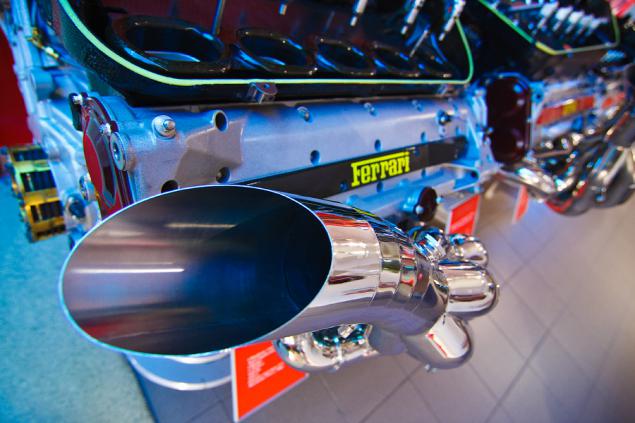 56.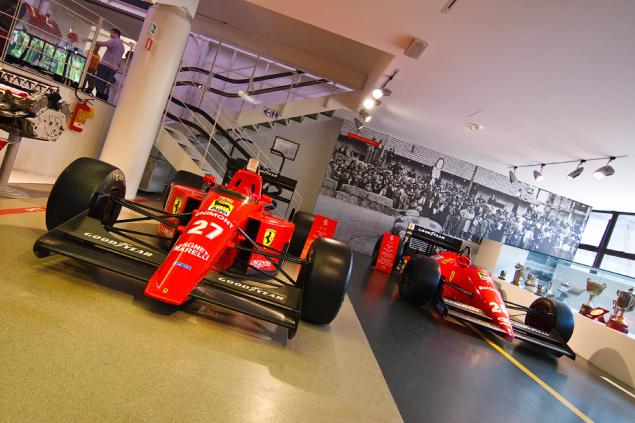 57. Legendary French - Alain Prost, "stood" at the wheel of these cars.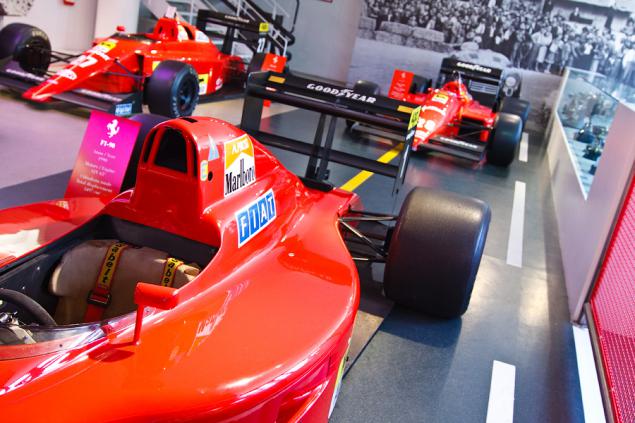 58.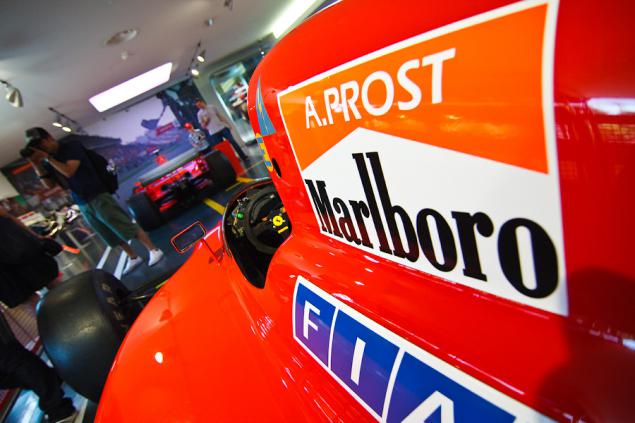 59.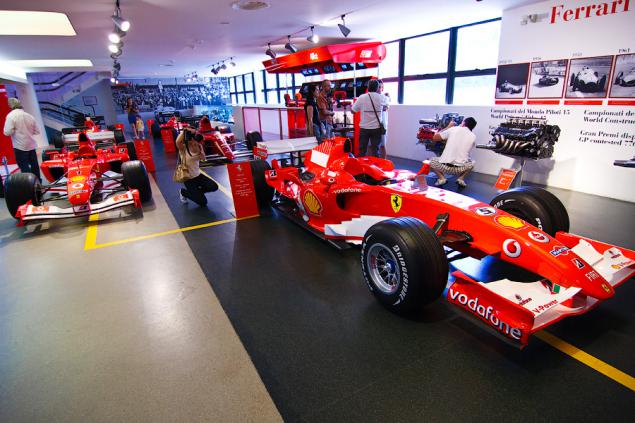 60.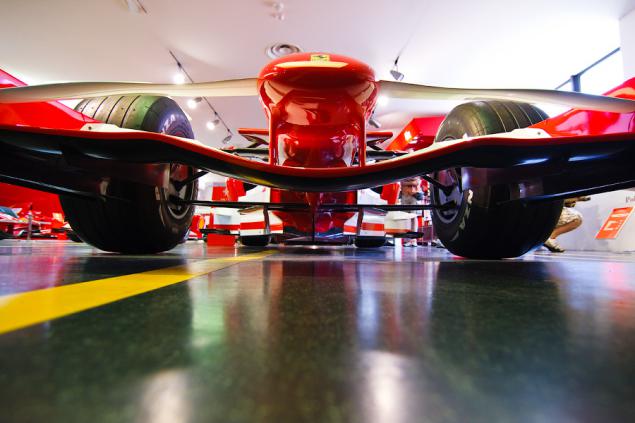 61. The car of Michael Schumacher, 2002 (in this year and they had the Cup of designers).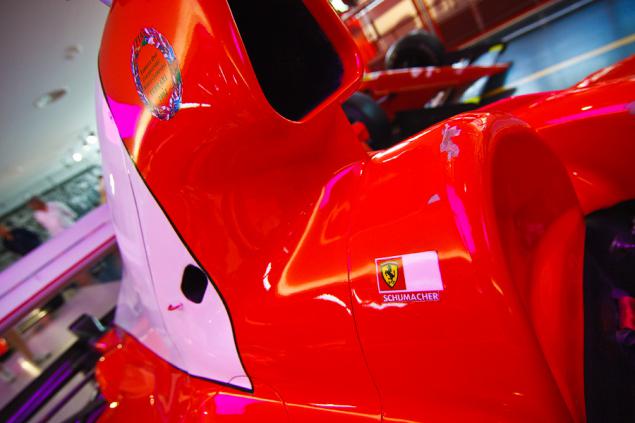 62.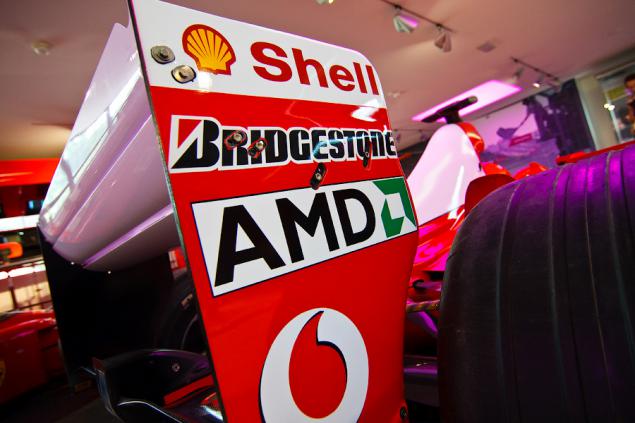 63.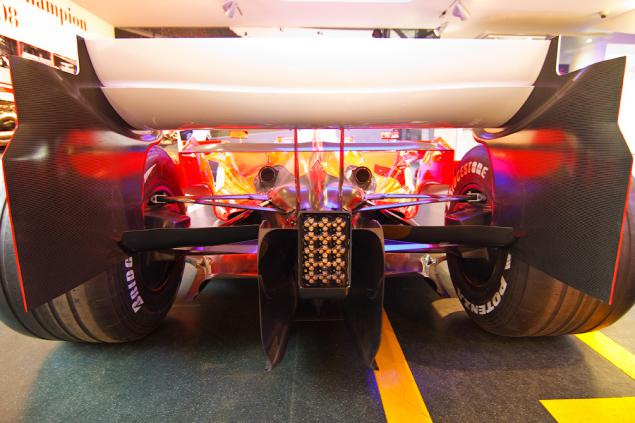 64. Here are all the racing cars Ferrari: From the museum exhibits is all that it could be shown, but the life of Ferrari does not end here. What I mean is that future plans to visit the factory directly Ferrai, be even closer to the place where they are born, "Stallions".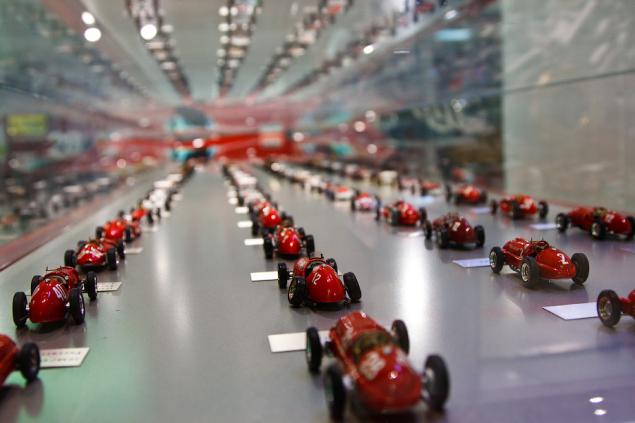 65. Yes, it is here. Entrance to the territory of the factory Ferrari: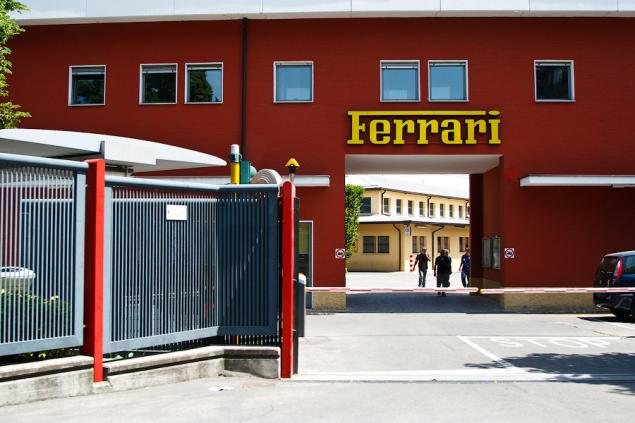 66.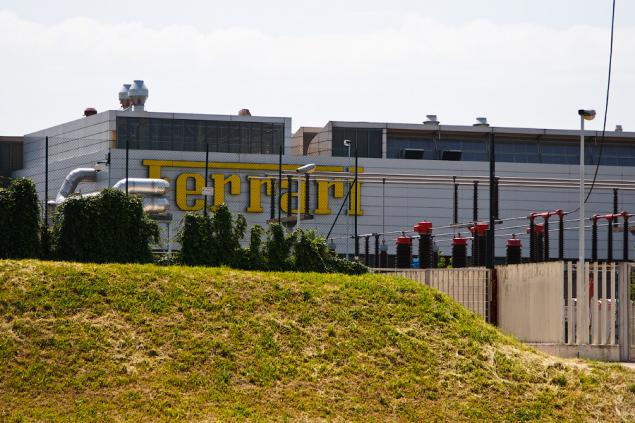 67. Museum of the museum, but in the morning I was tempestuous fate Fiorano track. More precisely, my fate very much wanted to get there. Find the route and podezd her own we could not, we had to ask Italians. But they are there, by the way, in English, as I am in Italian - do not say! I had to explain the sounds that I need, portraying Ferrari, show, draw a ring of arms and so on. As a result, they shouted: "Oh Pista! Pista! "As it turned out, that they are not misused. Pista Italian - circle the ring. In this case, Pista Fiorano. At the checkpoint I politely asked if he could get on track what security said no, it's a closed area ... It's a pity, a great pity.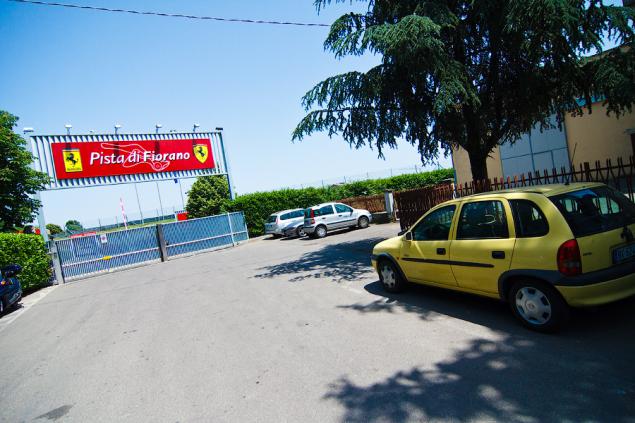 68. ... and then get so anxious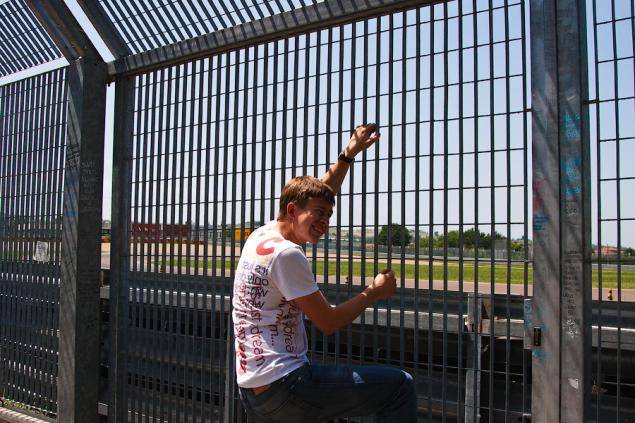 69.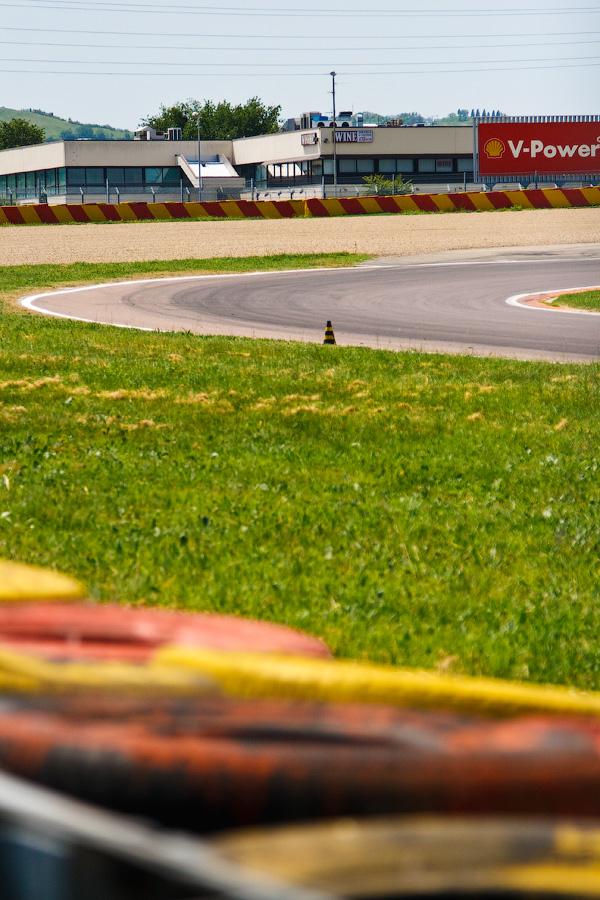 70. I think everything in this review of the museum Ferrari completed. I would like to say thank you to the man, Enzo Ferrari, who once sat at this table and created cars, team, family Ferrari. Mark, a lot of wishing and such for many is not available ...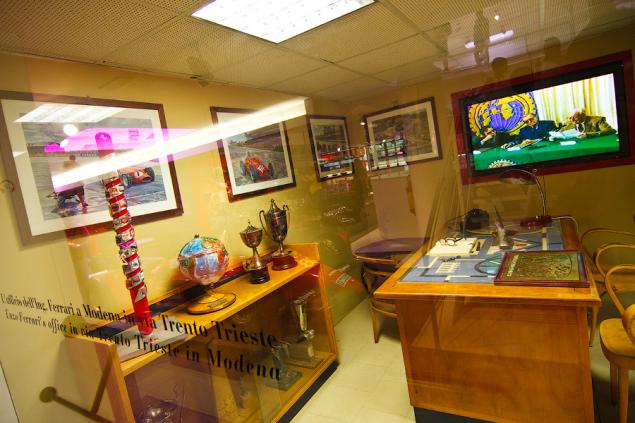 71.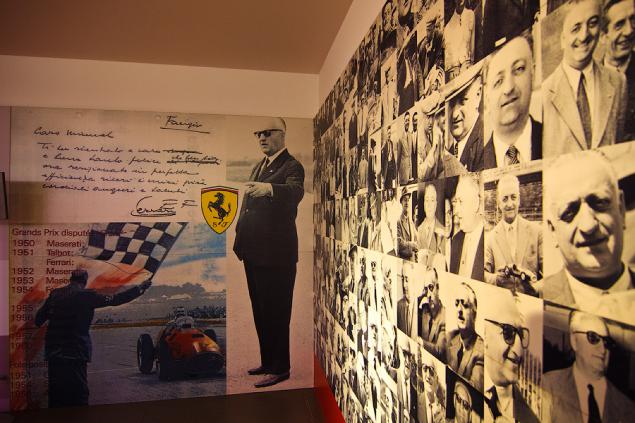 72. THANK YOU! EVERYTHING!
Source:
community.livejournal.com/foto_report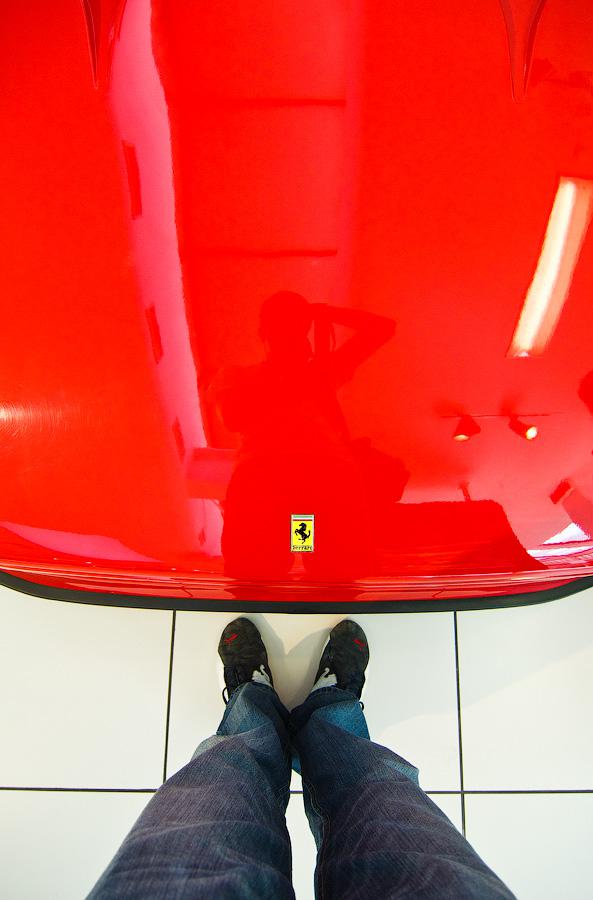 Source: