At the International Motor Show in Geneva, there is a set of supercars. But many have been waiting breathlessly debut another vehicle - a successor to the eminent Ferrari Enzo. Meet - a gasoline Ferrari LaFerrari!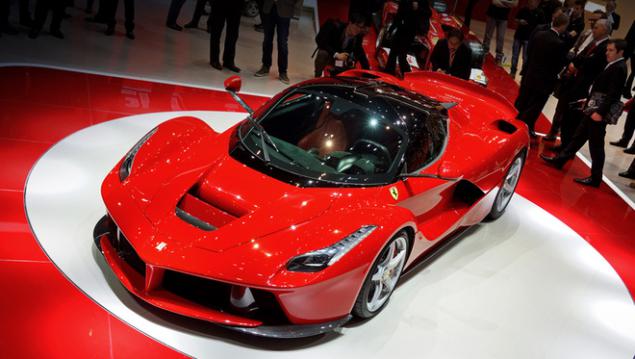 Stylish and rapid appearance of the car handiwork designer Flavio Manzoni. In debugging suspension settings participated famous Formula 1 driver Fernando Alonso and Felipe Massa.
The basis of the model - a monocoque made of four kinds of carbon fiber technology for Formula 1. External panel also made of composite materials. The rear axle account for 59% curb weight, and power structure implanted with fixed seat (adjustable steering column and pedals) and power lithium-ion batteries (located in the floor panel). Torsional stiffness compared to the Enzo has grown by 27%. In LaFerrari front mounted dvuhrychazhki and rear - mnogoryichazhka. Shock absorbers - active, with magnetoreologicheskoy liquid and double solenoids.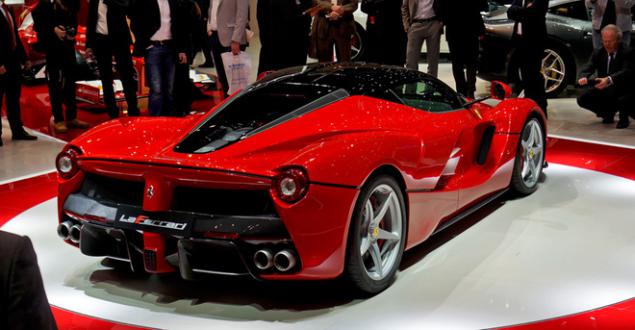 Length supercar composes 4702 mm, width - 1992, height - 1116. The distance between the axles - 2650 mm. At Ferrari Enzo similar rates equal to 4702, 2035 and 1147 mm. The wheelbase has not changed.
Corporate track in Fiorano Ferrari LaFerrari runs for 1 minute and 20 seconds, which is faster result Enzo about five seconds. In the combined cycle consumes LaFerrari 14, 2 liters of gasoline per 100 km, and Enzo - 23 l / 100 km. Up to 300 km / h machine is dispersed for 15 seconds, and to accelerate to the first hundred requires altogether less than 3 seconds. The maximum speed reaches 350 km / x.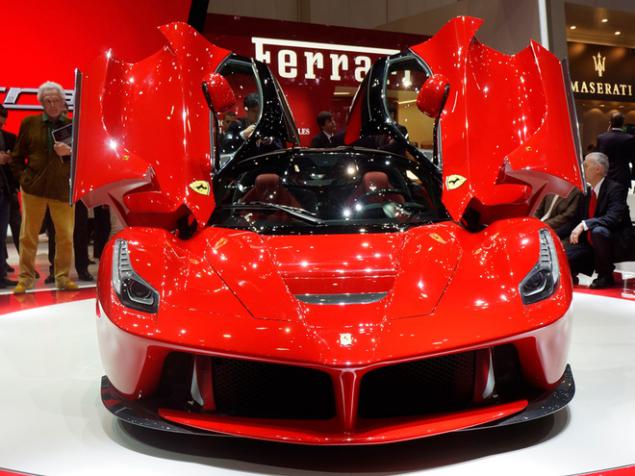 The most powerful car this new product is considered to be due to the hybrid power plant, which develops 963 hp and aspirated 6.3 V12 pulls as much as 800 horsepower. Akkamulyatory car weighs 60 kg, and are charged with more than torque or regenerative braking.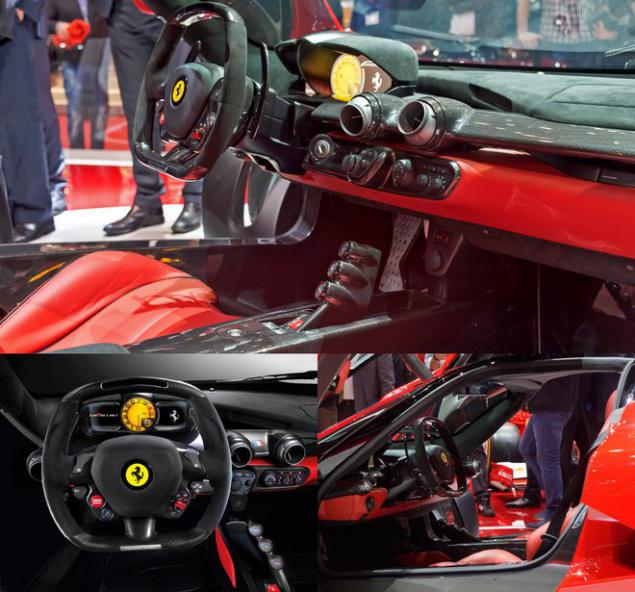 Dvuhdverku also equipped karbonokeramicheskimi brakes Brembo, multi-mode traction control and stabilization system, differential lock, electronically controlled third generation and active aerodynamic elements.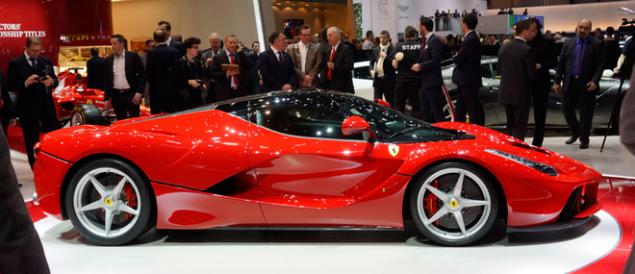 Production Ferrari LaFerrari begin this year, but all the planned 499 vehicles already sold. In an official press release, there is no information on pricing, but according to unconfirmed reports, the final amount for the client was 1, 2 million euros. For comparison, McLaren P1 will print run of 375 cars at a price of just over a million euros each.