Manufactory Edo Competition announced for supercar Ferrari 599 GTB exclusive "suit" in the face of the sports body kit «edo 630 Scuderia».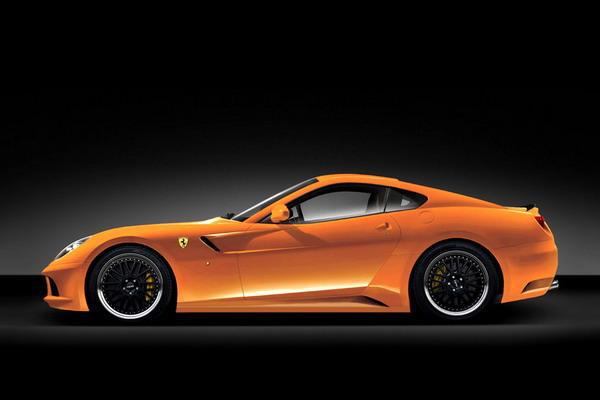 All modestly, as so exclusive and has enough "underlined" supercar is difficult to draw the line at other design and not necessary. We love Ferrari because she Ferrari, and not Edo and global modifications in the body probably will only harm. Here it is necessary modestly but tastefully.
And So. Edo offers endow "ferro" powerful front spoiler with air palate and lip, side channels, two types of diffuser and a small spoiler on the trunk lid. All elements - carbon, allowing the body to throw more than 50 kg. Excellent.
Under the program of modernization of the power unit - until silence or better to say: - "In the development." It is expected that the bar will be raised here power up to 750 horsepower, which, incidentally, has already been done in the past.
Price supercar - a mystery.