The boom of the crane literally "cut through»
about 18 storeys.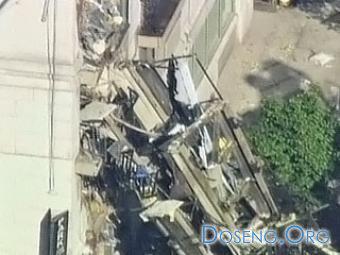 At least two people were killed and several injured in a fall tower construction crane in New York. According to eyewitnesses' boom literally "cut through" some 18 floors of the building ».
The incident occurred at a construction site in Manhattan, where the skyscraper is being built at the intersection of First Avenue and 90th Street.
At the scene are carried out rescue work. It is learned that the locals have repeatedly drawn attention to the poor quality of the installation of the crane.
In mid-March of this year Maghettene construction crane fell on the four-storey house - then killed four people, injured ten.