Defender "Vancouver" Luc Bourdon was killed in
a car accident on Thursday morning. Hockey player was 21 years old.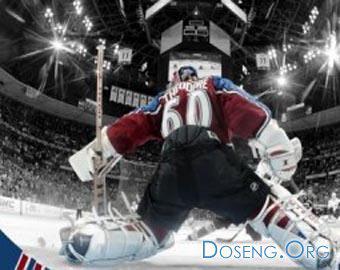 A car accident occurred on the highway near the hometown of hockey. Luc Bourdon, driving a motorcycle collided with a tractor.
"We are deeply saddened by this event, and on behalf of the club" Vancouver Canucks "I would like to bring condolences to the family of Luke - said the club's general manager Mike Gillis. - Luc was an extremely talented player with a bright future. He brought great passion to the game and was an important member of the team on and off the ice. He will be sorely missed. "
Luc Bourdon was selected "Vancouver" at the NBA Draft in 2005 in the first round at number ten. Last season he held for "the Canucks' 27 games, which scored two goals. In 2007, he became the world champion in the team Canada at the youth world championship, and went into the symbolic team of the tournament.