Another new product launches the company,
Previously created phone for $ 10.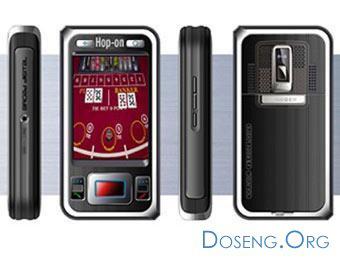 The company Hop-On introduced six new mobile phones, including the world's cheapest smartphone. Cost smartphone HOP1801 is $ 125.
There have also been shown HOP1803 ultra-cheap device, working in tri-band GSM-network, telephone HOP1805 for developing countries, HOP1808, designed to work with two SIM-cards and equipped with a built-in camera, HOP1809 for third-generation networks and cameraphone HOP1810.
Technical characteristics of the manufacturer is not reported. We only know that dvuhsimovyh HOP1808 phone supports SMS, MMS, GPRS, WAP. In addition, the mobile phone is equipped with FM-tuner, as well as an option to it can be added to the module Bluetooth. Similar characteristics are given for unit HOP1809, working in networks of third generation mobile communication.
Previously, the company Hop-On has released a mobile HOP1800, the price of which is ten dollars. He is deprived of the screen does not support SMS and allows only make and receive calls. The manufacturer calls HOP1800 «anti-iPhone», as the phone can sell anyone, and the handset is in the tens of times less than the smartphone from Apple.