AutoWeek magazine to share with readers the information about the future model of Audi A7, a car that "after its introduction in 2010, will symbolize the performance, elegance and quality in emerging markets," four-door coupe "class" luxury ».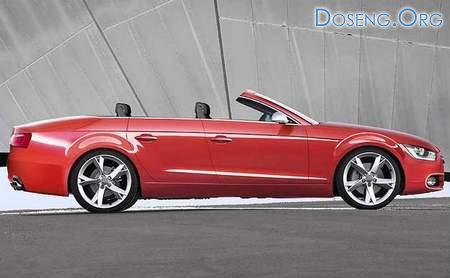 The new A7 will take its place in the Audi model range between A6 and A8, and will compete with cars like the Mercedes-Benz CLS and BMW 8-Series.
Also, Audi plans to launch A7 hard and soft retractable top. The plans - the emergence of special sports version of the S7 and RS7. The top version with a label RS7 will be equipped with 5, 2 liter V-shaped 10-cylinder engine with twin-turbo version of the RS6 output of 600 hp, paired with the Quattro all-wheel drive and a new system of torque control
Under the hood Audi newcomers often can be found two gasoline V-shaped 6-cylinder engine with direct fuel injection: 2, 8 liter engine produces 204 hp and 3, 0 liter 300 hp A more serious version of the S7 will receive 4 0 L V-shaped 8-cylinder engine with 394 hp turbo engine and the aforementioned V-shaped 10-cylinder engine from the RS7. The appearance of S7 scheduled for November 2010, and then in June 2012, followed by the debut of RS7. Customers will be offered three different transmissions: a standard six-speed manual, seven-speed dual-clutch and the latest eight-speed automatic.
All-wheel drive will be standard on models for the North American market. Using the Quattro, distributes torque 40/60 in conjunction with the new system of torque control, will be represented in the model S4, the presentation of which is scheduled for October this year.