The company Iqua introduced the world's first wireless Bluetooth-headset with a built-in solar battery.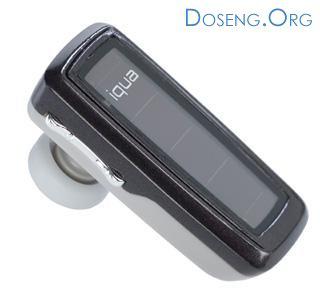 In addition to solar panels Iqua 603 SUN is a traditional lithium-polymer battery, which is charged for 2 hours with the charger or the USB port, and even in complete darkness provides the headset up to 9 hours of talk time and up to 200 hours of standby time.
The device can accept or reject calls, redial, use voice dialing, and even switch the call between phone and headset.
Iqua 603 SUN specification supports Bluetooth 2.0 EDR, Handsfree 1.0 profiles and Headset 1.1. at a working distance of 10 meters. Dimensions headset - 48 x 25 x 12 mm, weight - 14 grams.
The suggested retail price for the Iqua 603 SUN is 2990 rubles.