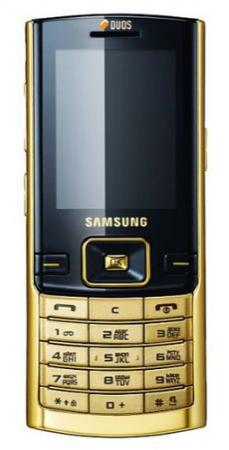 Samsung Electronics has introduced a special party phone Samsung Duos D780 in the body color of gold, which will be the official phone of Russian Olympic team at the 2008 Olympics in Beijing.
Telephone, decorated with the logo of the Olympic Games, will be released a limited edition, specially dedicated to the opening of the Olympic Games. As a prototype model uses the phone in a candybar Samsung Duos D780, released on the Russian market in May this year and includes work with two SIM-cards simultaneously.
Samsung D780 is equipped with a 2-megapixel camera, 2, 1-inch TFT-LCD with QVGA resolution and FM-tuner. It is also equipped with high-capacity battery (1200 mAh), module Bluetooth 2.0 and port USB 2.0.