The incident occurred at the station "Vladykino»
Serpukhovsko-Timiryazevskaya line: there are victims.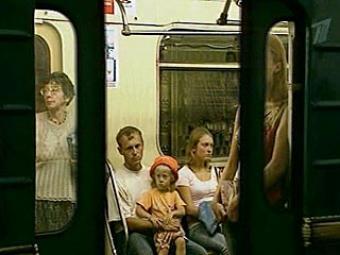 State of emergency at the station "Vladykino" Serpukhovsko-Timiryazevskaya line of the Moscow metro: there are three derailed train car, reports "Echo of Moscow" referring to the chief subway Dmitry Gaeva.
Previously, "Interfax", citing sources in law enforcement agencies reported that derailed only one car, the last. It happened around 17:00, when the train moved toward the station "Otradnoe".
Movement of trains from the underground "Savelovskaya" to "Altufievo" closed to passengers on this will be announced. The press service of Metro emphasized that at the time of the closure of the site between stations "Vladykino" and "Otradnoe" organized bus traffic. According to the press secretary of Moscow subway Dmitry Golovin no smoke in cars was not. "Currently, the cause of the accident finds a special commission", - said Golovin. He said that as a result of the accident there were no casualties.
However, the eight passengers on the train on ehavshim Serpukhovsko-Timiryazevskaya metro line, required medical treatment, according to "Interfax" head of the press service of the Main Directorate of Emergency Situations Ministry in Moscow, Yevgeny Bobylev.
"Asked for help eight people, one woman was hospitalized with hypertensive crisis," - he said, stressing that the victims and seriously affected by the derailment of several cars subway trains not.