Spanish national team became the winner of the European Football Championship 2008. In the final match, which took place at the stadium in Vienna, the Spaniards defeated the German national team with a score of 1: 0. The only goal in the 33rd minute, scored by Fernando Torres (Fernando Torres).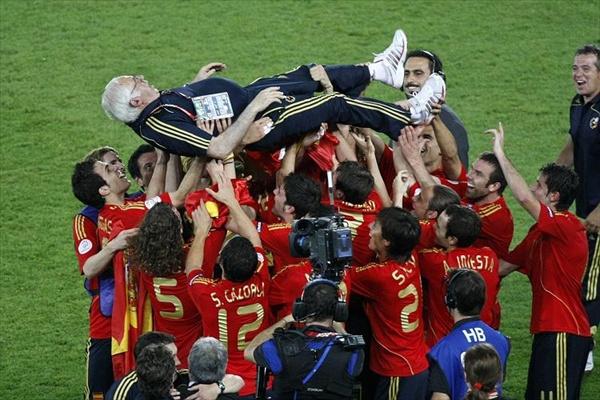 The Spanish team won the European Championship for the second time in its history. For the first time they won the tournament in 1964. Then in the final they defeated the team of the USSR.
Spanish national team became the champion of Europe, the Germans won the silver medal, while Turkey and Russia - bronze. The top scorer of Euro 2008 has been recognized striker David Villa of Spain (David Villa) - he scored four goals in the championship. The best player on the version of UEFA will be named on Monday. Most likely they will become captain Iker Casillas of Spain, or as they call it in Spain, Saint Iker (San Iker).