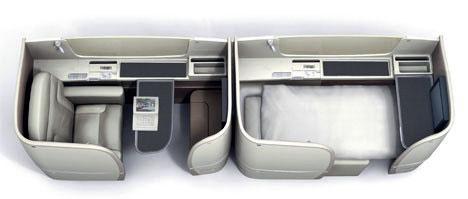 You fly only first class and the only reliable airlines? But even with all of this, you sometimes feel that the proposed conditions are comfortable enough? Then a new proposal from the Japanese airline Japan Air Lines, in collaboration with the London-based James Park Associates, should you enjoy.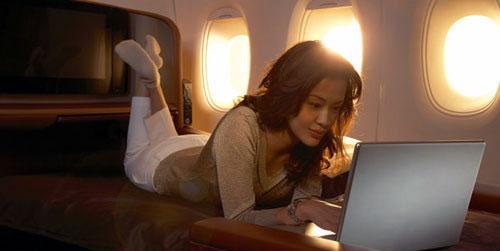 Resourceful Japanese equipped with first class special comfortable cabins. With his ability to save space and not because of love for the odd views, the Japanese managed to create a really attractive conditions for flight. The individual you can close the booth and enjoy the flight alone or with your loved one. Comfortable seat is easily transformed into a comfortable sofa, which is enough room for two, how nice, probably stretch in flight on an elegant gray leather covering and surrender deserved rest. Well, for those wishing to stay abreast of the news and not lose a minute, there is a socket for a laptop and 19-inch LCD TV. Also, all your bags and other accessories, you can easily be placed in a special compartment of his stall.
For those who have decided that now he will certainly want to enjoy maximum comfort in the air, is excited to announce that these booths are installed only on the Boeing 777-300ER, owned by the above mentioned companies.