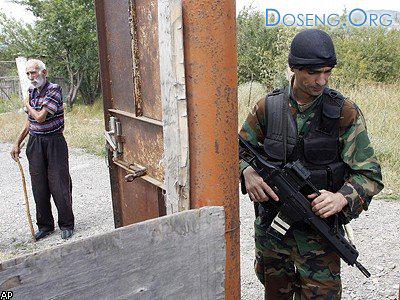 Georgia declared war on South Ossetia. Georgian armed forces are currently storming Tskhinvali - the capital of the breakaway republic. Infantry supported by tanks occurs in all directions, and in the sky over the city Air Force planes circling Georgia. The assault began with heavy artillery strike on the eve at 23:45 MSK.
"The fire from multiple rocket launchers" Grad ", as well as guns and mortars conducted by the border with the Republic of Georgian territories with the direction of Gori", - stressed the State Committee for Information and Press of the unrecognized republic.
According to recent reports, during the fighting in Tskhinvali killed dozens of civilians. The number of wounded is refined, and judging by the intensity of the fire, there will be a lot. Toward morning the city bombed Georgian air force planes. According to the information received, in the city before the war lived about 30 thousand people (90% of them - the citizens of Russia), there are great destruction. Burning dozens of buildings and houses.