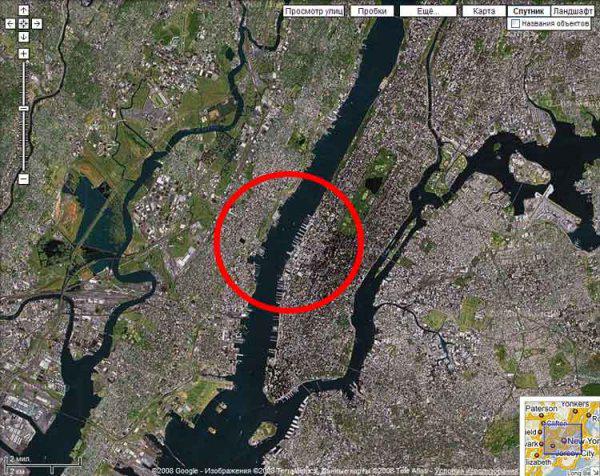 On the map service Google Maps has started another wave of upgrades of photographic data. Traditionally, the update will start from the US, then Europe, then the rest of the country, including Russia and Ukraine.
The fundamental difference lies in the new pictures of their higher resolution, if earlier, even the most detailed objects could not be less than 1, 5 meters, now the pictures enlarged to permit 41santimetr.
However, free users will still not be able to obtain images of objects smaller than 1 meter, as the company has some license restrictions imposed by the US government. But business users will be able to receive more than twice as accurate images.
Take photos to Google Maps using the new GeoEye-1 satellite, orbiting 681 kilometers altitude, and removes the surface at a speed of about 8 kilometers per second. Google says that the GeoEye-1, the best resolution of all the commercial satellites involved geolocation. Most competitors GeoEye-1 can shoot objects only 60 centimeters.
"Our goal is to provide high quality images throughout the world. GeoEye-1 will help us in this, "- said a Google spokesman Keith Harovits. Engaged in the construction of the satellite of ITT and General Dynamics.
Meanwhile, GeoEye has signed a contract to build a second satellite geolocation, on which work should be completed in 2011-2012. The resolution of the GeoEye-2 will be increased up to 25 centimeters.