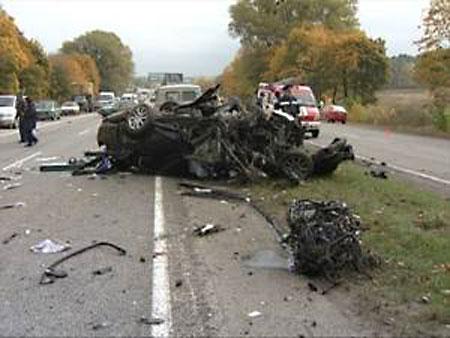 «Lexus» raced on the highway "Kharkiv - Kiev." The driver of a vehicle at the entrance to Kharkiv, lost control, crashed into a billboard, then «Lexus» knocked down "Lada". Foreign car driver died on the spot
To believe that this pile of iron was once prestigious "foreign car" is very difficult. Because of her was almost nothing left. The car, which was moving in the direction of Kharkov, carried a billboard, was on the dividing strip.
Igor Perederiy, st.inspektor DPS: "The driver exceeded the speed and lost control as a result hit a snag, and you see the consequences.»
Driver "foreign cars" kicked out of the car. From his injuries he died on the spot. The efforts of physicians were in vain. The car literally fell apart for spare parts. Her wreckage scattered all within a radius of 50 meters from the point of impact.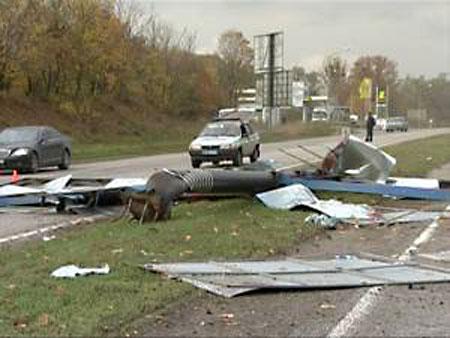 The speed of the car «Lexus» was so big that the traffic police have compared it with the speed of an airplane taking off, and say a foreign car just flew over the highway.
The car was hooked, "Zhiguli" fifth model, which was moving in the opposite lane. The blow two passengers who were in the "five", were not injured, but the driver was taken to the hospital emergency room emergency room.
Natalya Yevtushenko, paramedic "first aid": "I can not specifically say that there is but a concussion and bruised limbs and the second - is death prior to arrival.»
The investigation should clarify the circumstances of the accident.
Source: ATN
More pictures from Lens: