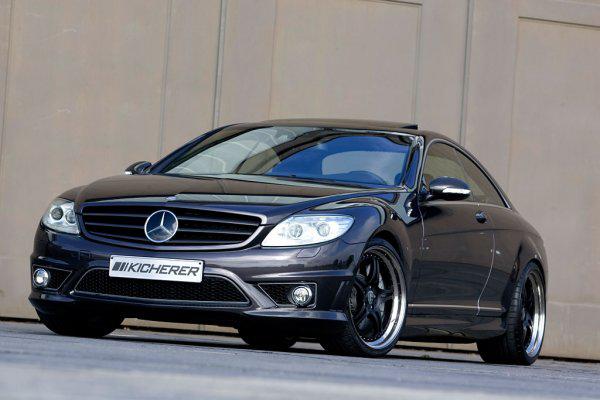 His latest innovation is CL60 Coupe, tuner Kicherer has not repeated the feat brabusovskogo and presented something of their own. Mercedes CL 600 with an upgraded 570 horsepower V12-unit with a twin-turbocharged, got everything you need to "forgive" the European tyuningkaru. As they say: - "From the spoiler handle up».
So, the appearance is underlined coupe was due to the small body kit with carbon fiber elements, undervalued by 25 mm ground clearance and 20-inch wheels. In the cabin - just present a couple of applications of carbon fiber, leather trim and a little alu. Complements program - media and Navi.
As for the engine, it has acquired a more powerful "vozdushki" new "soft" control unit, a performance exhaust part with sports catalysts and an upgraded gearbox that transmits a maximum torque of 900 Nm at the rear axle, fitted in turn sports block differential. On the high-speed performance trends tuner is nothing, but you can guess that the roads of Europe coupe can develop a maximum speed of only 250 km / h (limiter), but to disperse hundreds will be about four seconds (series - 4, 6 seconds). That's the way!
It is expected that the new Kicherer will be presented at the Motor Show in Essen at the end of November. Let's see.