Painting "Gentlemen of Fortune" - a vivid example of how dramatically our plans may differ from done.
Films, as we know, there are different "on one show", "month", "year". Sometimes - as in the decade. If we get lucky. And there are tapes - "for life." In these paintings has its own history, which sometimes turns out to be less interesting than the original. To the film turned out, the stars have come together - in heaven and on earth. How, for example, it happened in 1969, when they met with Georgy Danelia, Victoria Tokarev and director Alexander Gray.
Thirty-five years ago, in December 1970, we started shooting masterwork "Gentlemen of Fortune».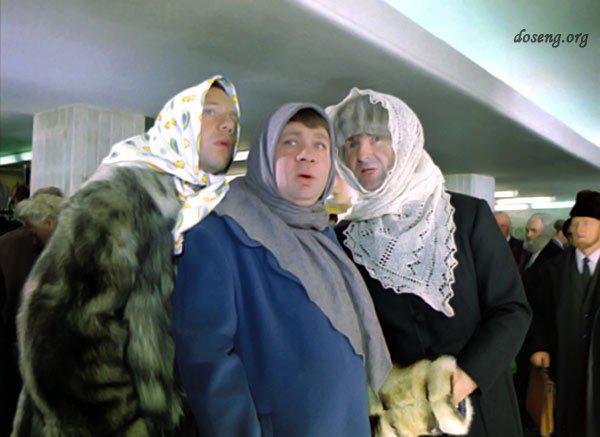 In January 1970, the venerable already director Danelia and young writer Victoria Tokarev brought on "Mosfilm" scenic application codenamed "recidivist". In this application and which appeared two years later, the tape has almost nothing in common. Except that Diagon by Savely Kramarova. Even the hero Yevgeny Leonov - namely a first and write scripts - changed the course of the case and his profession, and habits. If the original version, he was a police major, the picture appears natured kindergarten teacher.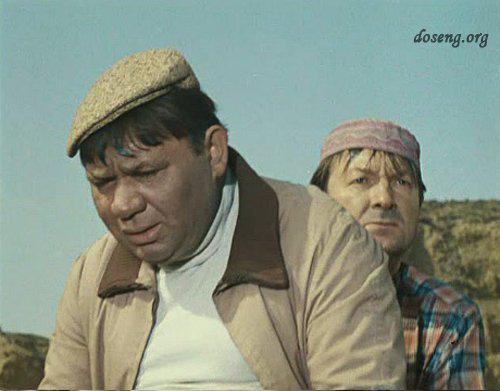 "We want to create a film, which will involve the best comedians: Leonov, Nikulin, Kramarov Mironov, Rolan Bykov and others." - A reference to this scenario begins hudsovet application. As planned Danelia and Tokarev were to be distributed as well:
Rolan Bykov - counterfeiter named Millimeter;
Yuri Nikulin - a professional gigolo, a polygamist;
Andrei Mironov - a crook named Dude. Stealing cars and selling them in Tbilisi;
Savely Kramarov - small pickpocket nicknamed Squint.
Scenario application has not yet been approved, and almost all the actors have refused to participate in the film. Everyone - in their good cause. Mironov waiting for the other shooting, Nikulin did not want to re-appear on the screen in the comedy role Bykov were more important things to do.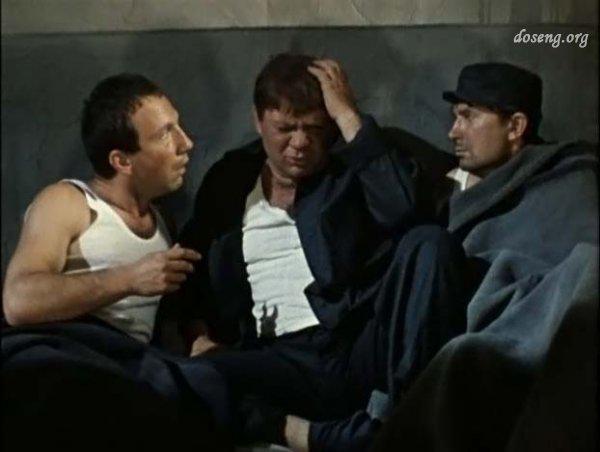 The plot is copied, come up with new heroes and began to painfully search for actors. Before George Vitsin became bloke, hudsovet had studies dozens of applicants. Among them - Lev Durov, Rudolf Rudin, Victor Sergachev. Many of the samples were quite successful, but the choice in the end still fell on George Vitsin. However, with the remark "to work on the make-up».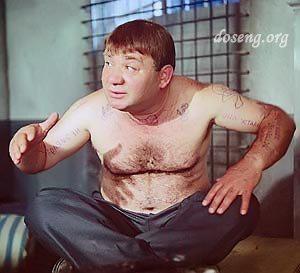 On the role of an eccentric professor-archaeologist Maltseva unanimously approved Erast Garin. But with Kramarova which scriptwriters have invited one of the first, left pad. Hudsovet seemed that during screen tests actor went all out in just one small episode. And will there be enough resources for his acting full role? - Experienced at "Mosfilm". Kramarova candidacy yet approved, but on the condition that he will look for new colors in the image Diagon.
The longest was selected as artist Basil Alibabaevicha. First, they wanted to invite Frunzik Mkrtchyan. Nono was not released to the shooting because of the 50th anniversary of the Armenian Soviet Socialist Republic, this option has disappeared. And then across the country pulled on "Mosfilm" face "non-Russians».