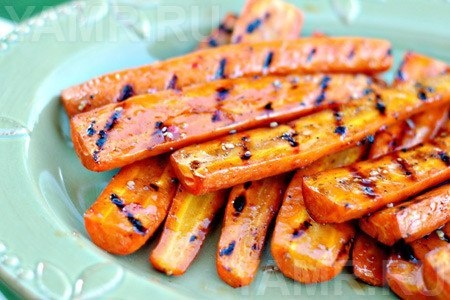 Ingredients:
6 pieces of carrot
1/4 cup balsamic vinegar
1/4 cup honey
Mix the balsamic vinegar and honey whisk.  
Carrots cut along.
Put the carrots in the microwave for 2 minutes to make it a little softened.
Sauté carrots on grill for 3 minutes.
Then lubricate the glaze of honey and again to cook on the grill for 3 minutes.
Put carrots in the dish and again to grease honey glaze.