As part of the 11th round of the qualifying tournament for the 2010 World Championship team of Ukraine in his field with a 1-0 team beat England. The only goal of the game scored midfielder Sergei Nazarenko, who struck the gate of the British long-range shot.
It is possible that the Ukrainian players have won just future world champions.
Ukrainians could open an account a little earlier, when for a foul goalkeeper Robert Green was awarded a penalty. However, Shevchenko with eleven meters hit the post. It is worth noting that for this violation Greene received a red card, and it was replaced in goal by David James.
Thus, trust Alexis Mickle made a confident step toward the exit in the playoffs. Now it remains the case for small - to beat Andorra on Wednesday on its field.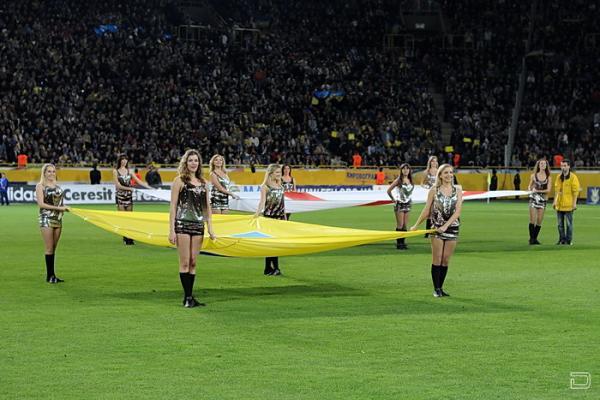 Ukraine - England - 1: 0
Goal: Nazarenko, 29.
Missed penalty: Shevchenko (Ukraine), 15 (bar).
Ukraine: Pyatov, Kucher, Rakitskiy, Khacheridi, Tymoshchuk, Rotan, Guy, Nazarenko (Yarmolenko, 67), Kobin, Shevchenko (Gusev, 90 + 1), Milevsky.
England: Green, Terry Johnson, Cole, Ferdinand, Gerrard (Milner, 46), Lampard, Lennon (James 14), Carrick, Heskey (Cole, 72), Rooney.
Warning: Kobin, 45 + 3. Hacheridi, 68. Tymoshchuk, 71. Rotan, 79.
Removal: Green (England), 14.
Judge: Skomina (Slovenia).