Mark Jenkins - one of the most interesting artists of street art, known worldwide for its street installations created from packing tape. He actively promotes Scottish culture around the world and even teaches the process of creating unusual sculptures in their workshops.
That's about all I knew about Jenkins, attempting to get to the "Moscow street art intervention". Sent letters and a few days waiting for a response, calls, explaining why I want to attend the shares and, behold, I am in the auditorium of the winery. "That's what she and intervention to be a surprise for her and no one knew in advance", - explained to me Arseny, curator of the project. Most of the participants have already done their work and some even managed to set on the streets of Moscow.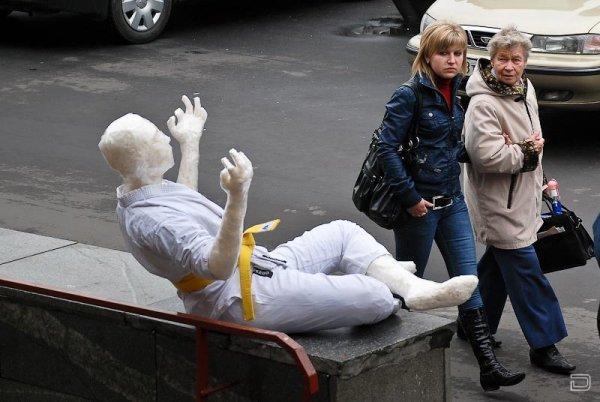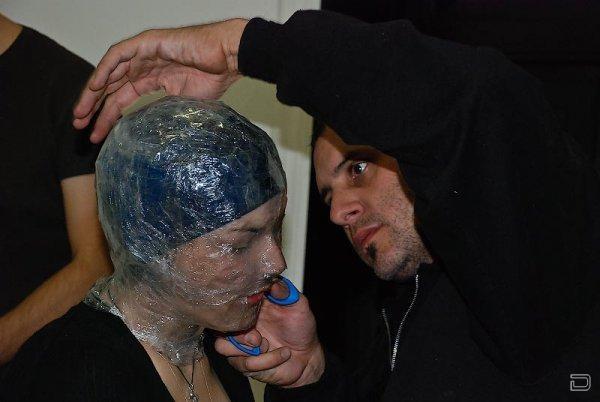 The first thing you see - Woman in plastic wrap and tape.
Oh-oh! Maitre knows his wrappings.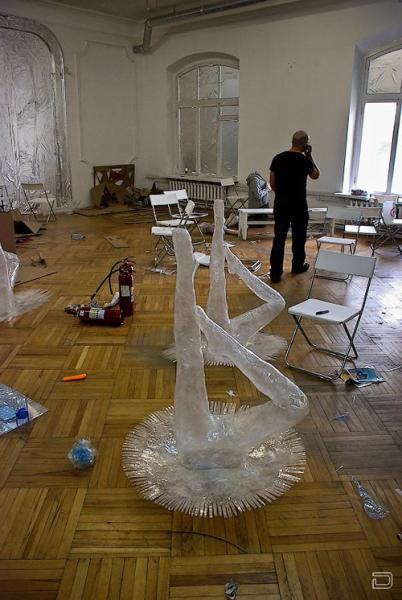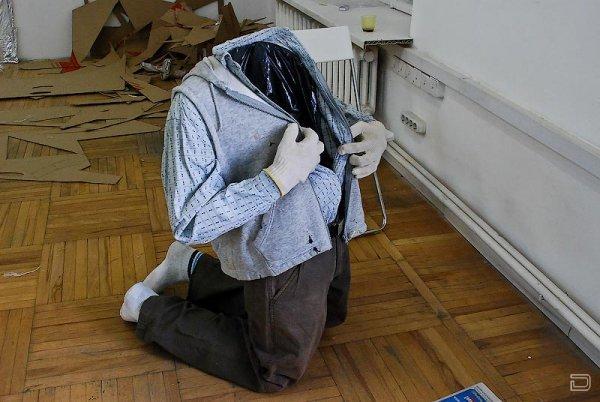 Girls make up this strange watercraft.