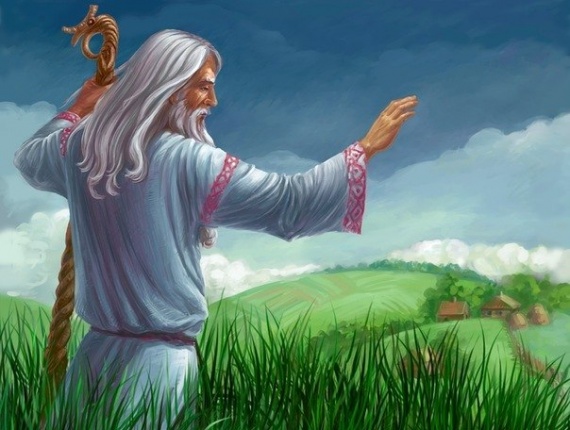 We talk and we talk about morality ... and all mental causes of disease. But now, remember that as soon as the neophyte asks "Why am I sick?" With this "why" when it is directed at finding the moral causes of disease, and begins the conscious evolution of man. After this come other questions: why adversity, and how to live, to avoid disease and misery. And so should we live? Where criteria where the truth? Who began to ask myself these questions have already started moving on the spiritual path. But while there is a forest paths, rather than the main path, and therefore must be brave and persistent. It is important that coming realized that he must rely only on themselves. We can give advice or inducement, and everything else - it is the man himself, and his alone ...  
Neither we, nor the doctors, nor magicians or psychics never solve his problems for him, and if they decide to, you bring upon even more serious fetters. It always has been ...
Pocono action constituting Ring Karma, and no one ever managed to deceive. Instant effects crave only narrow-minded people. And these people have to pay money, health and time for your stupid life, and rightly so. Solve problems Spirit and healing themselves, their work, because each of us to anyone else, by and large, especially not needed. Many people think that the session came to a healer, a teacher, he clicks his fingers or say a mysterious spell, and I immediately learn the martial arts of magic, telepathy, clairvoyance, he will take with me the evil eye, damage, align the field, clean or will remove karma, bran negative binding and everything like a hand lift. I paid, I did as a hairdresser ...
The only thing that you have to remove these "teachers" and "healers" - money out of your wallet. People searching for your spiritual path, take up the most difficult path. And these quests become a matter of life ... So ... we will all your time talking about the beginning:
 - The beginning of the healing practices
 - The beginning of the study of spiritual practices
A more thorough study, more serious work - what is witchcraft, we will consider ... after you pass the lightest of witchcraft - rumored to Path. A touching words that may be engaged in spiritual enlightenment, and slaughter, denying the physical plane - should be good to understand a simple truth. When the arm hurts, it will hardly well head. Man is a complex system consisting of, figuratively speaking, of body, soul and spirit, and to deny any of this system - the means to make itself is not spiritually developed, and a freak, a cripple ...