Activists against illegal parking.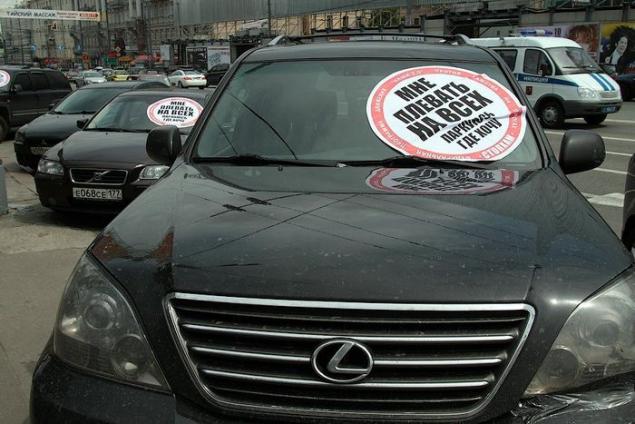 Instructions for the novice fighter with rudeness on the roads
1. Take the stickers, a friend with a camera and go through the streets
2. Find a machine that prevents pedestrians or other drivers:
 - Parked on the sidewalk
 - Standing at a crosswalk
 - Prevents the passage of public transport
 - Standing in the second row and prevents the passage of vehicles
3. Check whether there is a driver behind the wheel:
 - If not - adhesive sticker on the windshield on the driver's side. Wait for the driver to come. Take his reaction and explain our position.
 - If the car with the driver - go up to him and politely explain that it is properly parked and prevents others. Suggest to park on
rules. If he is not going away - again politely warned that he has pasted a sticker. If he does not leave - adhesive sticker on the windshield, with
driver's side. Continue to glue up until it will not go away.
4. Lay the resulting video to the Internet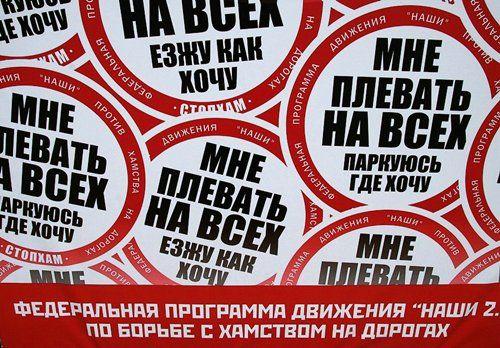 That is such an instruction activists movement "Nashi" (version 2.0) were distributed today a receipt in addition to the sign sticker "I do not care at all. Park wherever I want "to everyone.
And then people went to the streets.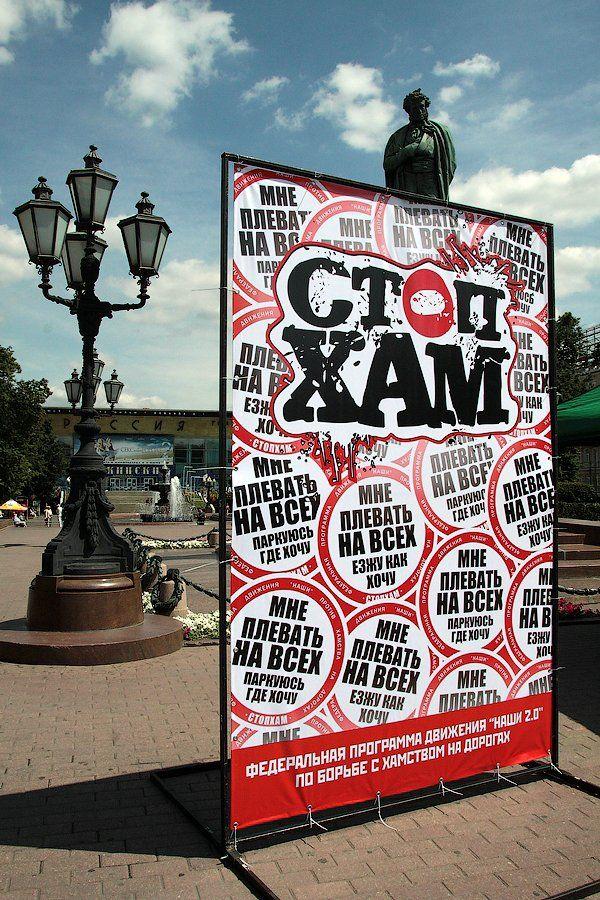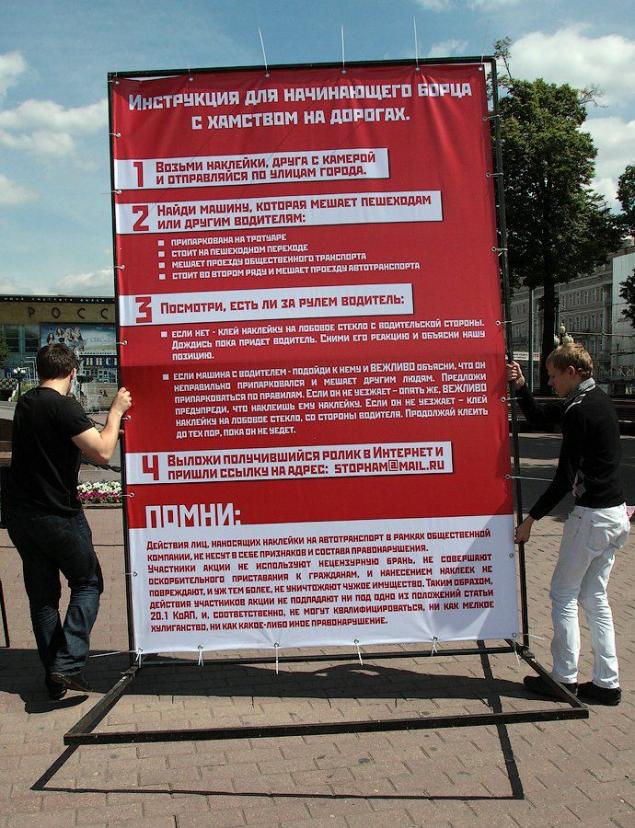 It all started with a long preparation. Pushkin Square, on which today certainly gardeners
did not go to the hospital, established posters, screen and table for the distribution of signs and leaflets.