Fighting camels — a traditional sport very popular along the West coast of Turkey, where male camels from local villages are against each other in a dusty stadium. The days of this great struggle are exciting celebrations for the Turkish people, as well as for numerous tourists.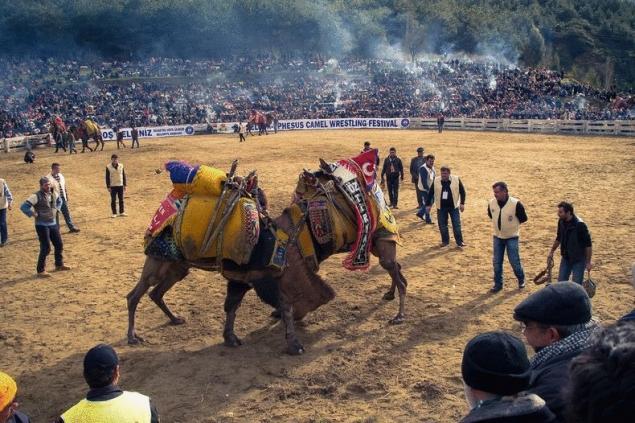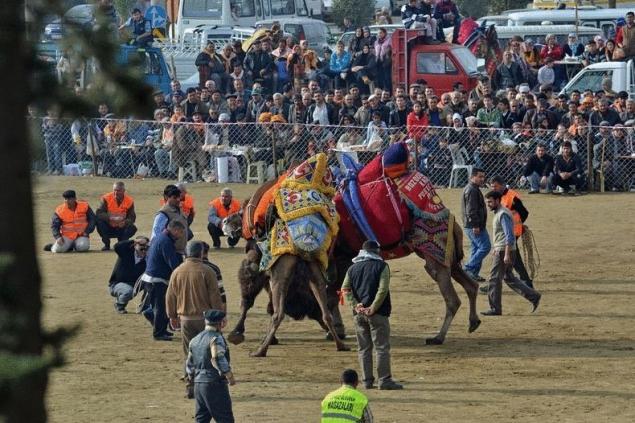 The camels, adorned with decorative rugs, carved saddles, and bells, are on the streets, accompanied by music and dancing. The owners of the camels are dressed in not less outstanding dresses, bright scarves around the neck, jackets, special pants and boots wonderful forms. The night before the tournament, a Hali Gecesi, is the largest gathering of camel owners and their Pets, where they meet new friends, and old friends enjoying food, drinks and just having fun.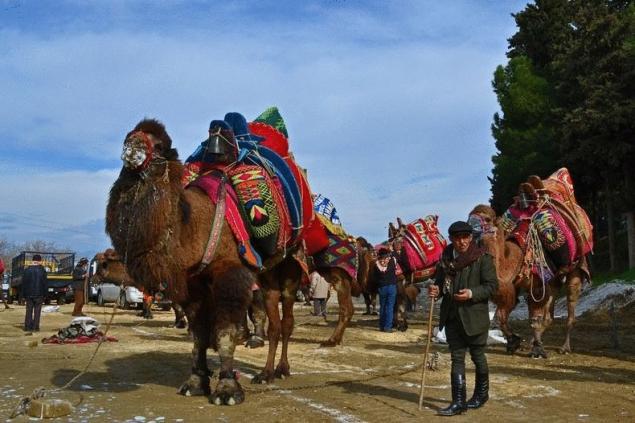 The biggest problem in the fight of the camel is to convince the camels to fight with each other. Camels are not built for battle. They can be viciously temperamental and prone to using their teeth, but even so they barely can be called aggressive. As a result, the struggle of the camel is more akin to Comedy than bloody sport. That is why the fight is held during the breeding season when the male camels are eager to win the attention of women. To encourage the camels to fight, the adorable camel is often paraded in front of opponents and take.
Fighting camels are popular among ancient Turkic tribes more than 2,400 years and probably began as a form of competition between nomadic caravans in the middle East. There was a time when the Turkish government started to discourage the practice because of its excessive violence. However, still popular in the Aegean region of camel wrestling practice is thriving. Some are even specially bred and fed animals to put them to a fight.  
Source: /users/104