Today I would like to show you how to live ordinary Singaporeans. Tourists usually see cosmic landscapes city center, and we'll take a look to the outskirts. Many people probably disappointed. There is no perfect lick streets and glass buildings. Conventional faceless apartment buildings, machinery and underwear on the windows. But all is not as easy as it seems. The main difference between Singapore sleeping quarters from our - perfect order. Here, for each has its place and it's very good.
Will 31 photo source:
zyalt.livejournal.com/557674.html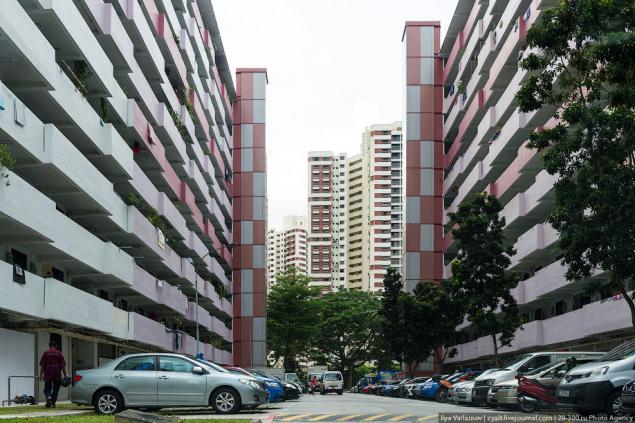 01. Traditional house in which they live ordinary Singaporeans.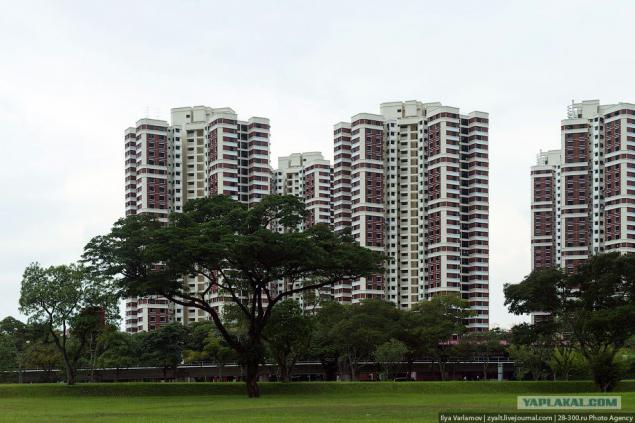 02. From our sleeping quarters, they differ only in perfect order. See, on the street no one parked car. It's forbidden.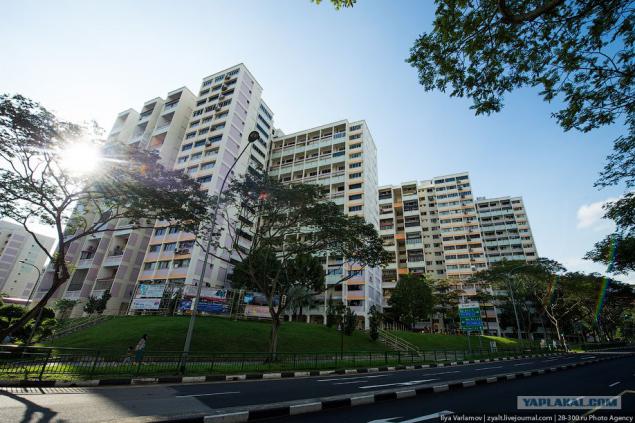 03. Street.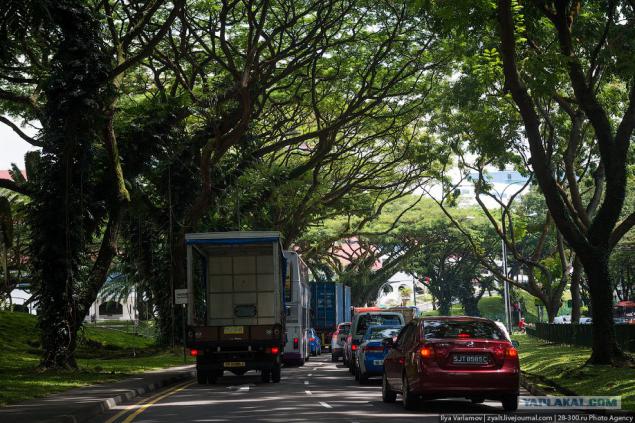 04. The parking here is assumed a large fine - at least $ 300. Therefore, all the streets are clean.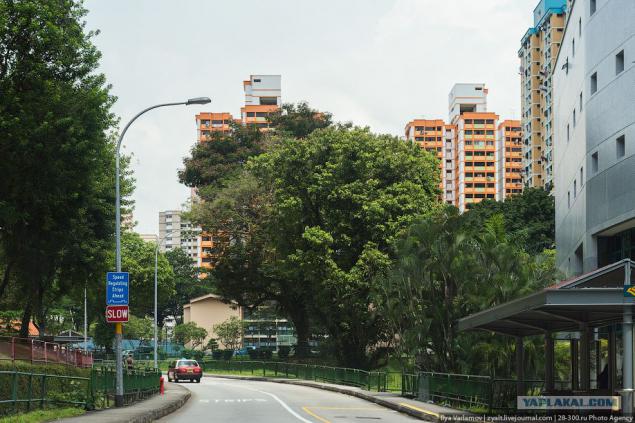 05. A lot of greenery.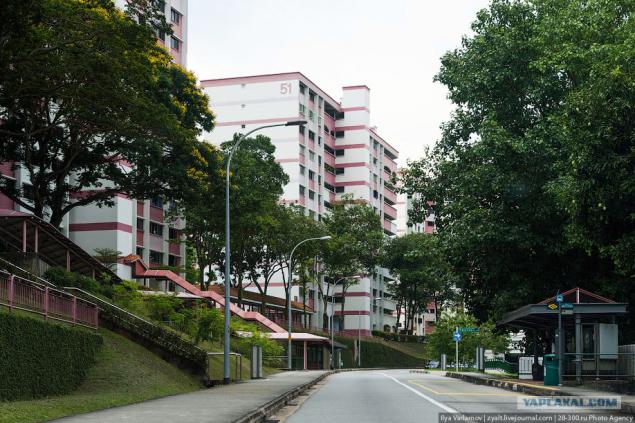 06. On the boundaries of land blocks are multi-storey car park. This is correct. In the yards of all places is not enough, and the machine where it is necessary to put.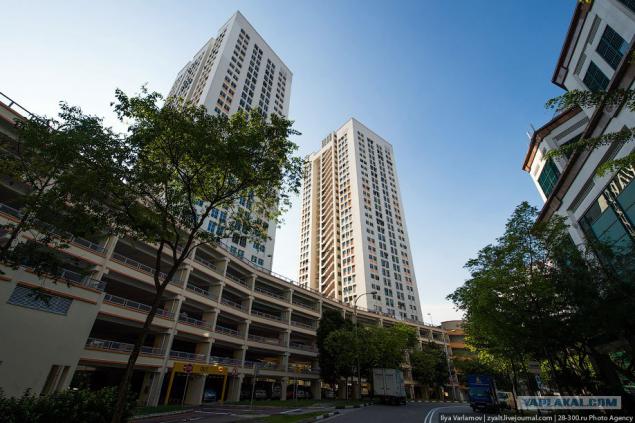 07. Here is an example of a semi-automatic parking.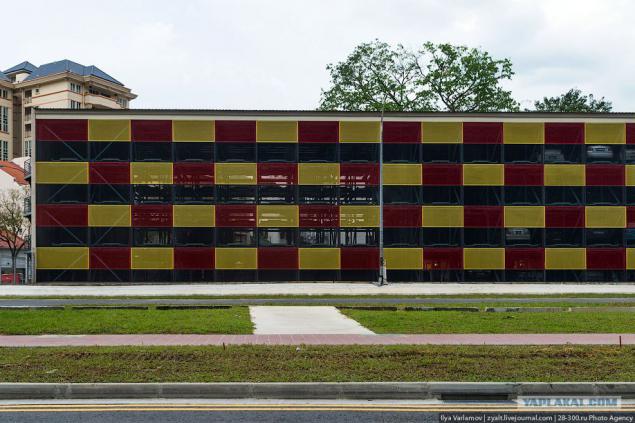 08. In the yards, too, have a place, but they are mostly for guests.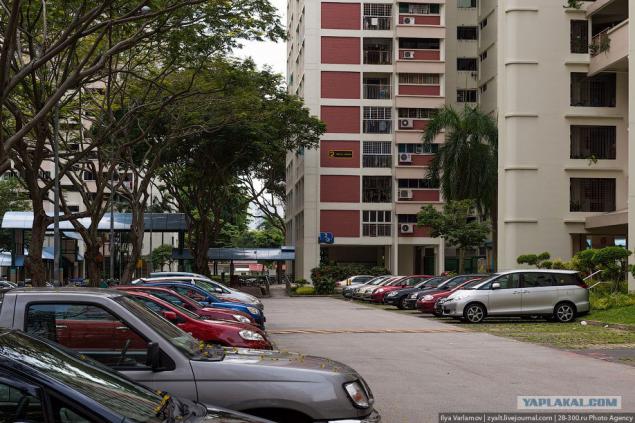 09. A special place for bikes. There is a place for kazhogo. It is impossible to put the bike in the parking place - for it is a big fine.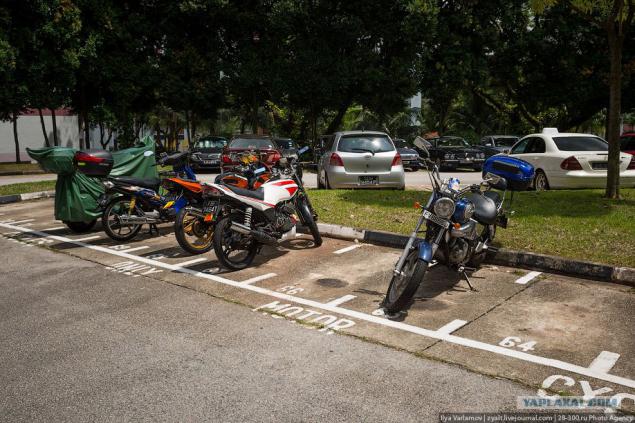 10. Sometimes, the courts look just like in Russia. All the cars are parked. By the way, note the house numbers. They signed a major at the top. It is very convenient to navigate.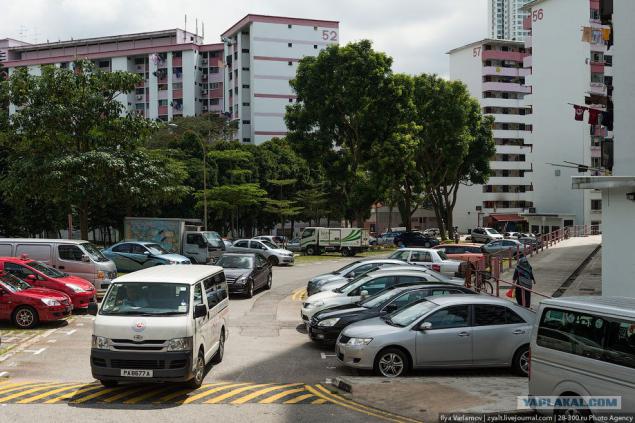 11. The main difference from Russia - there is no free parking anywhere. For every hour you have to pay. Even in your own backyard. Owning the car - an expensive pleasure.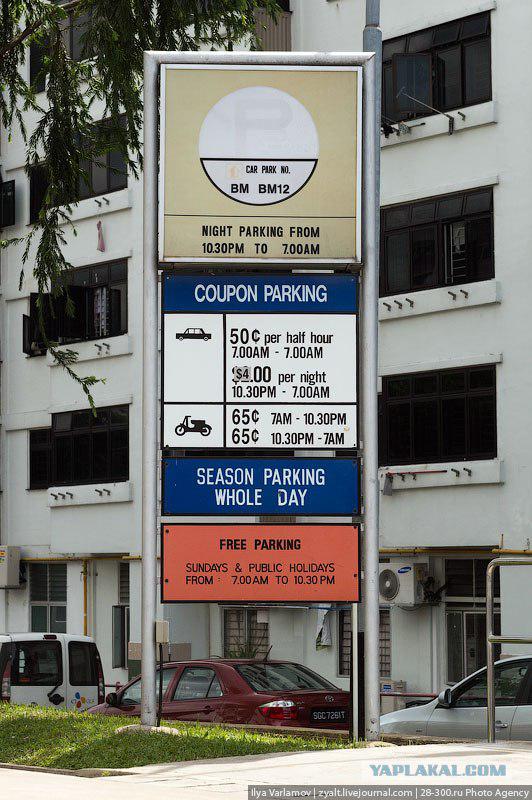 12. Covered parking is also paid.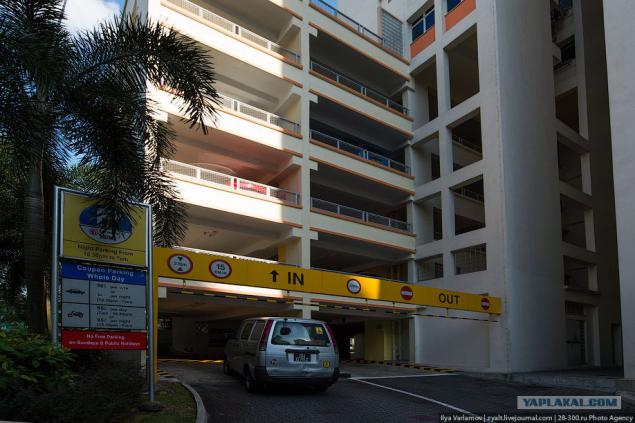 13.
14.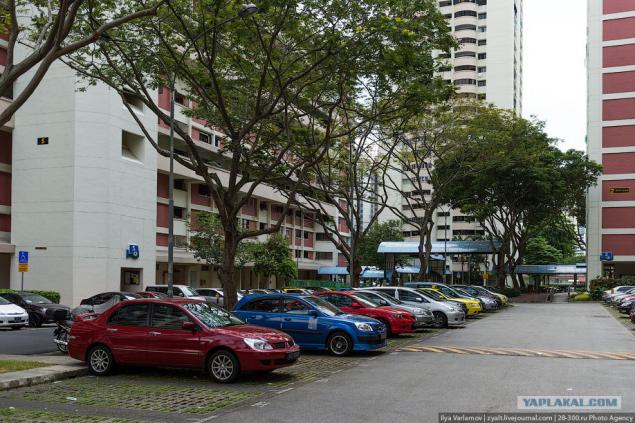 15. Some places are only for residents. They signed red.
16. Parking for bicycles. Judging by prohibiting signs, some confuse it with the football goal.
17. Chinese habit dried underwear on sticks.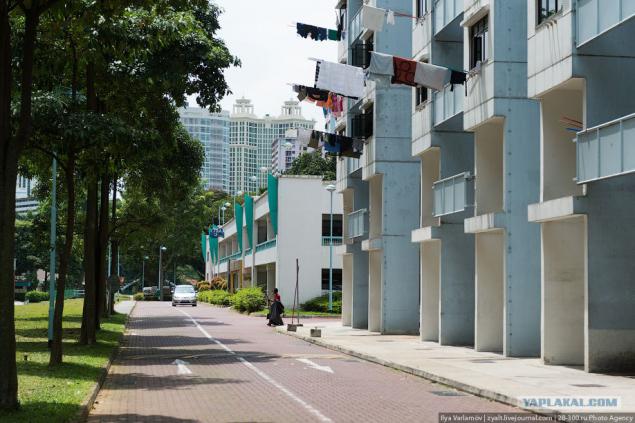 18. reshetochki rainwaters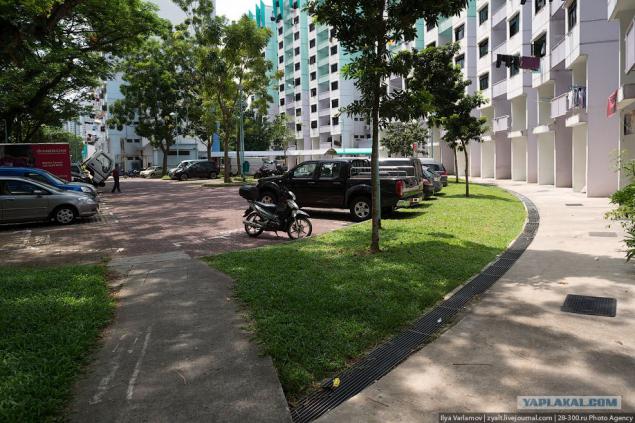 19. But the playground for adults. These outdoor fitness has many yards.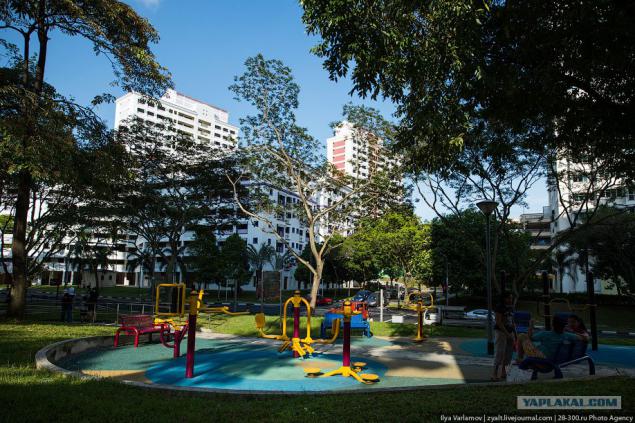 20. Playground for children.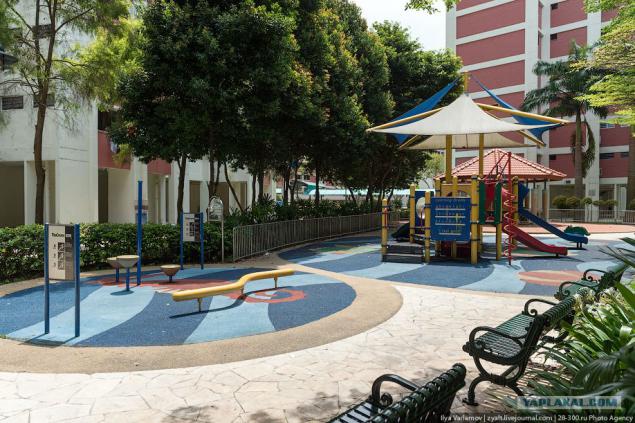 21.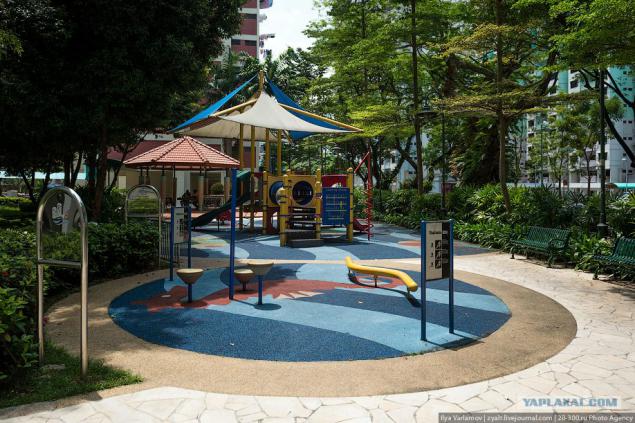 22. A special place where the burnt paper. This is due to some rituals to expel evil spirits.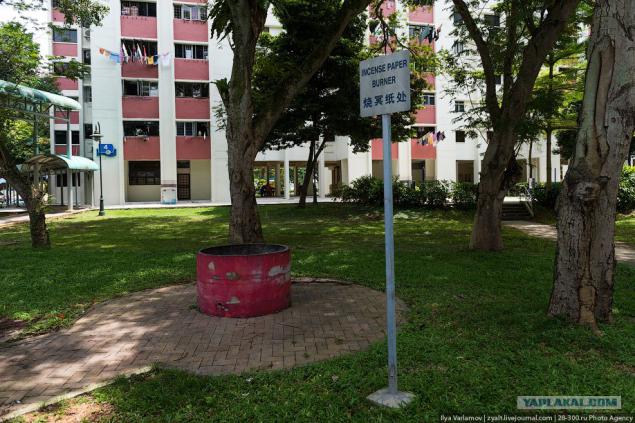 23. ground floor given to residents. It is equipped with tables, a place to meet. Everywhere there are rooms where, for example, it is possible to celebrate a birthday or wedding.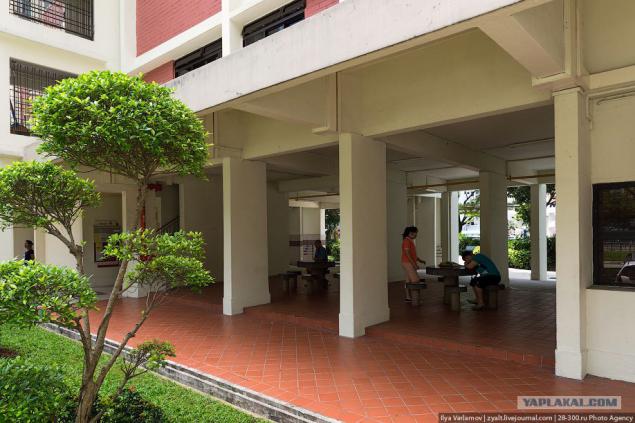 24. If one side of the building are located parking lot, then the other machines do not.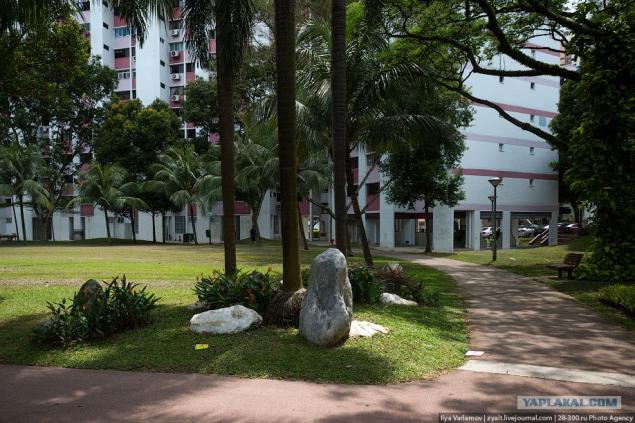 25. This is a place to relax people.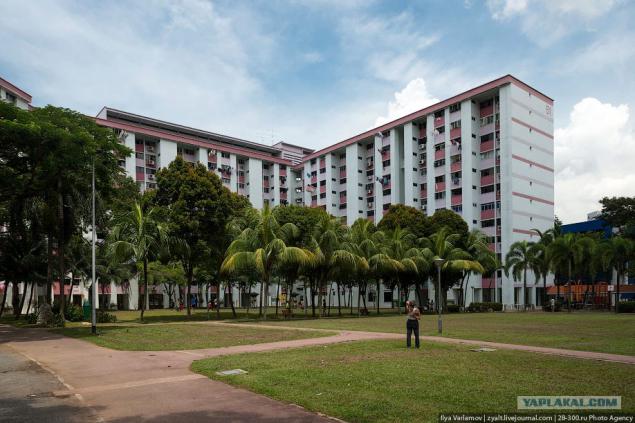 26.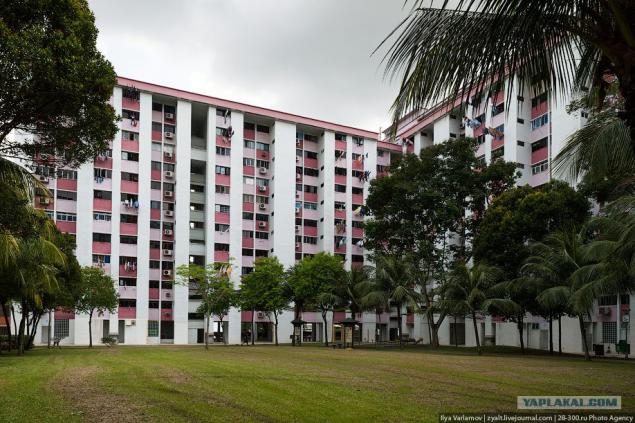 27.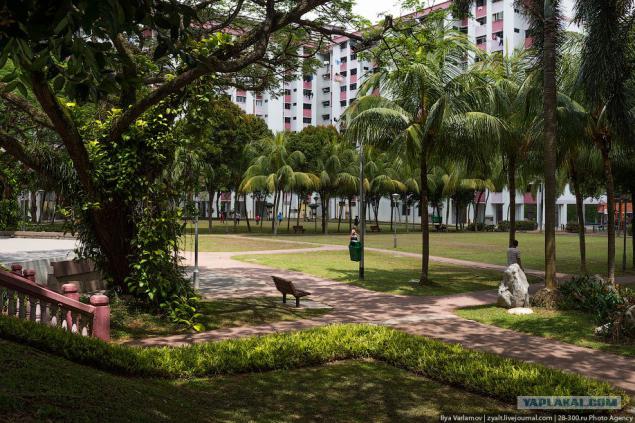 28.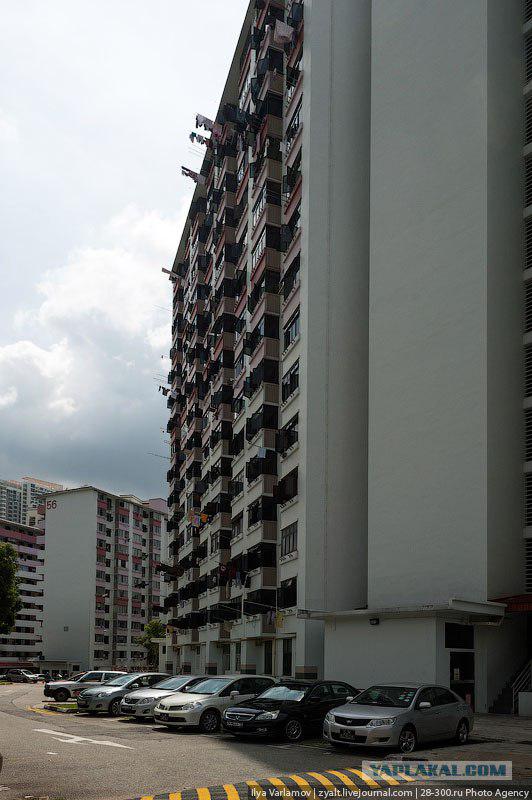 29.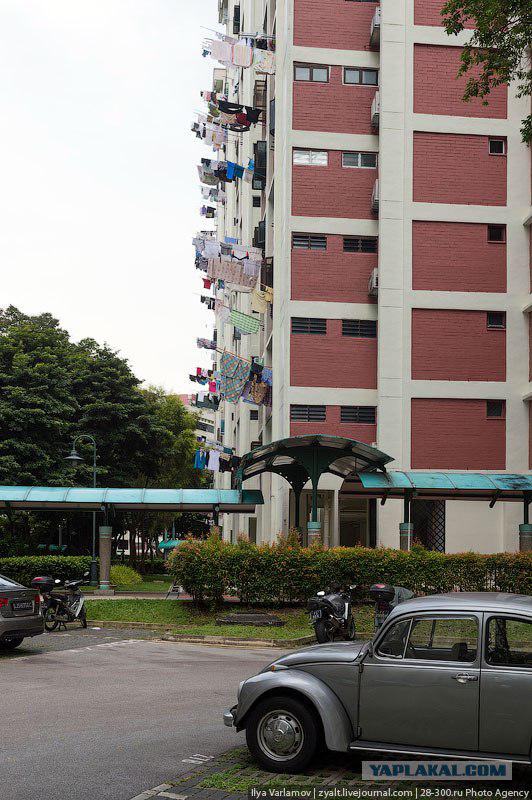 30.
That's all the source - Zyalt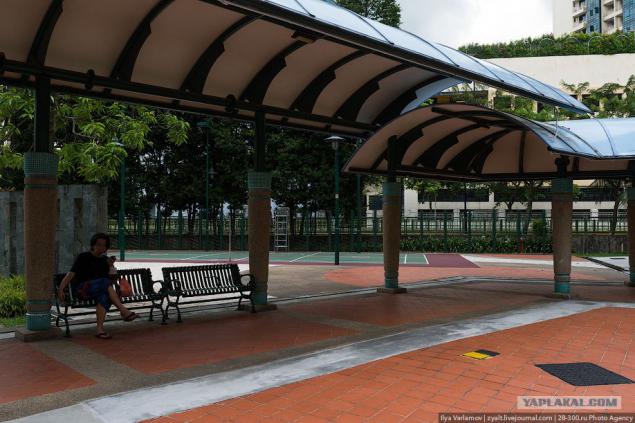 Source: