People meet, people disagree. Despite the star status, celebrities are people too, and in his personal life, as well as ordinary people sometimes face difficulties.
Let us imagine that the famous pair would not have broken up ... Which star couples have celebrated their anniversaries of family life in 2010.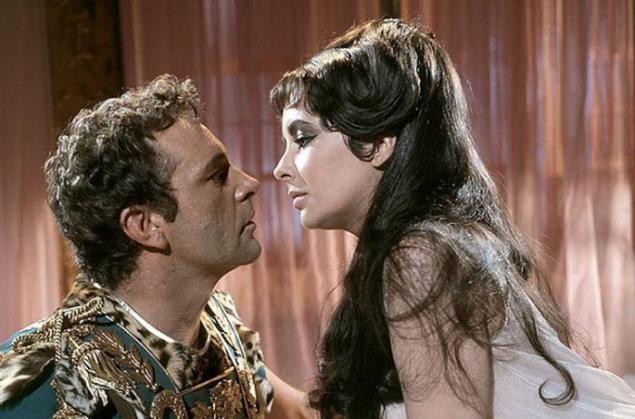 Elizabeth Taylor and Richard Burton.
In 2010, the celebrity couple would mark the 35th anniversary.
The two fell in love at first sight and joined the knot twice. Their first meeting took place in 1961 in Rome, where there were shooting the film "Cleopatra." The first love scene showed that by depicting the passion, the actors did not play. Kisses were so protracted that the director had now and then commanded, "Stop." But the fact is that at that time the two actors were married: Burton was married to Sybil Williams, Taylor - by Eddie Fisher. Divorce was the first to actress, and when she learned that her lover was not going to divorce his wife forgives, with which they have lived for 12 years, made an unsuccessful suicide attempt. In the end, Elizabeth managed to tame the obstinate Englishman Richard, and in 1964 she became a mistress of his lawful wife. The actors have been actively acting duo in all the films, for which offered big fees: among the many "walk-through" films were such good fortune as "Who's Afraid of Virginia Woolf?" And "The Taming of the Shrew." The first marriage of Elizabeth and Richard lasted 10 years, but still ended in divorce because of the changes Burton and addiction to alcohol both spouses. As she says Taelon: "Divorce - a disease that can be cured wedding." So less than a year, 10 October 1975, they got married a second time, although the second divorce does not have to wait long. The couple broke up less than a year after the marriage. Although they remained good friends until his death in 1984, Barton.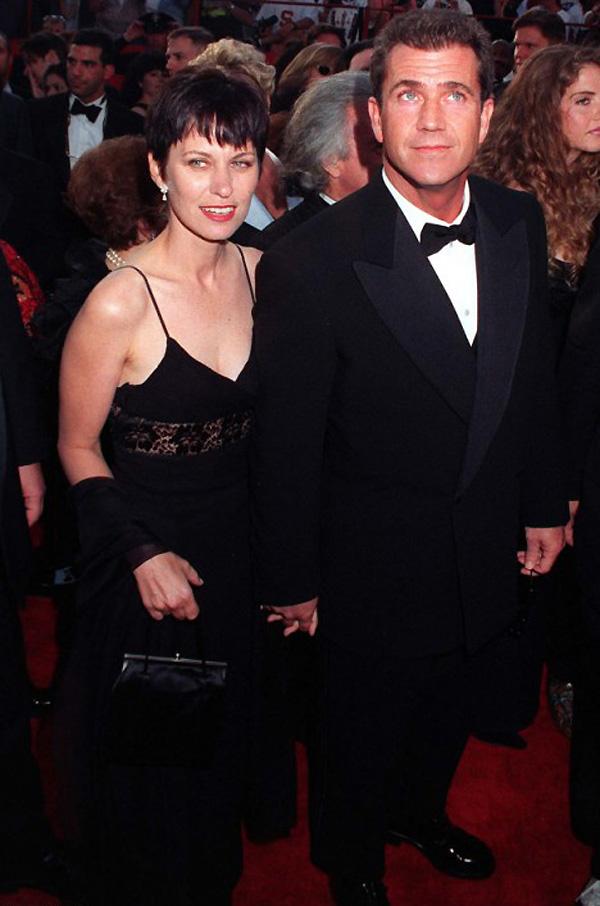 Mel Gibson and Robyn Moore
In 2010, the celebrity couple would mark the 30th anniversary.
Actor Robin Moore married in 1980. In this marriage eight children were born, but still he could not resist - after 28 years of married life the couple parted. Unable to withstand the constant infidelities of her husband, 17 April 2009 Moore filed for divorce. Then it became known that Gibson and Moore have lived separately for 3 years. At the time, Gibson had an affair with 28-year-old Oksana Grigorieva, who by that time was already pregnant. Later, Gibson separated from his Russian girlfriend, and in June 2010 it was reported that between Mel Gibson and Oksana Grigorieva started litigation over who should bring up their daughter Lucia together. Lawyer Gibson was set up very strongly. Besides, now there are rumors that Gibson wants to again reunite with his ex-wife Robin.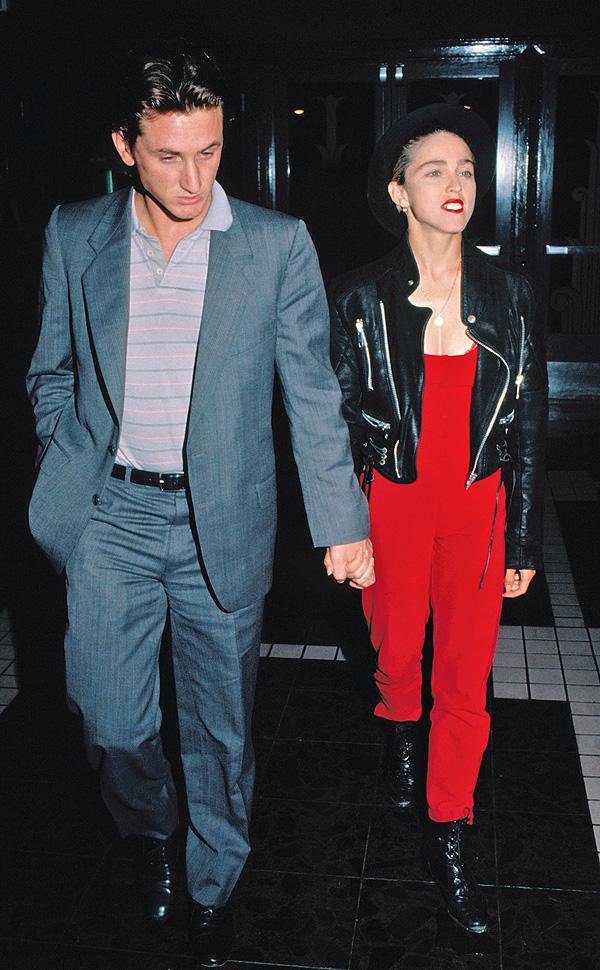 Madonna and Sean Penn
In 2010, the celebrity couple would mark the 25th anniversary.
All remember this couple in one word - a scandal. Even the Penn and Madonna characterize their marriage, which lasted only four years, none other than self-destruction.
Fateful meeting occurred in 1985 in the pavilion studio Warner Brothers, where the shooting clip Material Girl. It was love at first sight, the attraction was instant, and in the same 1985 Penn and Madonna married. As later recalled the actor Martin Sheen, the wedding ceremony, which took place 16 August 1985, reminiscent of the Vietnam War - because of the noise from the helicopters circling papparatsi was impossible to hear a word, but Penn stood his ground - he wanted the ceremony outdoors. As later recalled Sher, who was a guest at a wedding, Penn ran into the house and returned with a gun and began firing into the air, only helicopters flew. Any wedding photographer would give anything to work for a wedding.
But the marriage only lasted four years and ended in divorce in 1989. The reason for this was Penn's alcoholism, his explosive nature and rampant jealousy. Actor always gets into a fight with the police for the paparazzi. Initially, Madonna liked Penn furious temperament, his courage, but then she realized what got involved. His zeal knew no bounds, he beat all who came to hand, including his wife.
Later, Madonna admitted to journalists: "I believe in what we had kindred spirits. But the fact that we'd eventually be together, I do not believe ".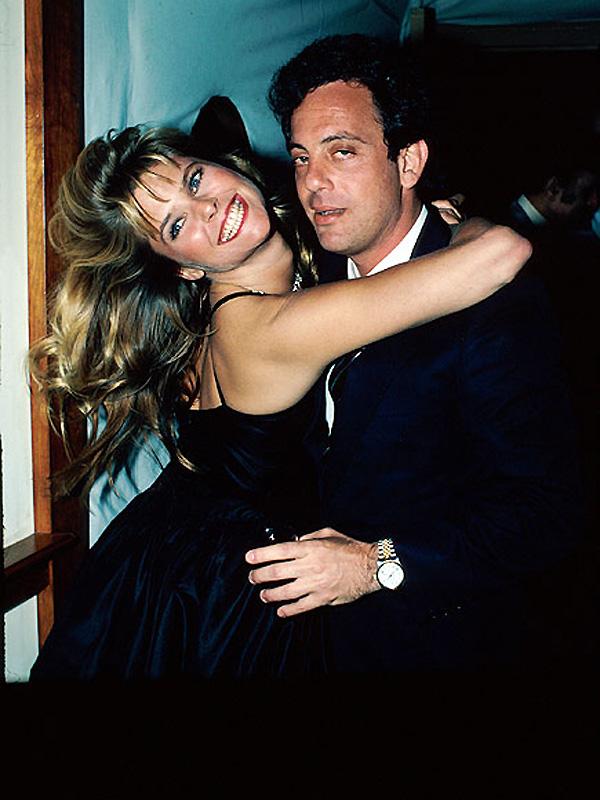 Billy Joel and Christie Brinkley
In 2010, the celebrity couple would mark the 25th anniversary.
Billy Joel married to supermodel Christie Brinkley. March 23, 1985-year. The wedding ceremony, which was attended by 175 guests, took place on a boat, sail around the Statue of Liberty in New York Bay. And in December, the couple had a daughter, Alexa Ray, which was named in honor of Ray Charles.
But in 1994, the family split up. Reporters, they admitted: "We were together to support each other at critical moments, and that was the one to rely in the future».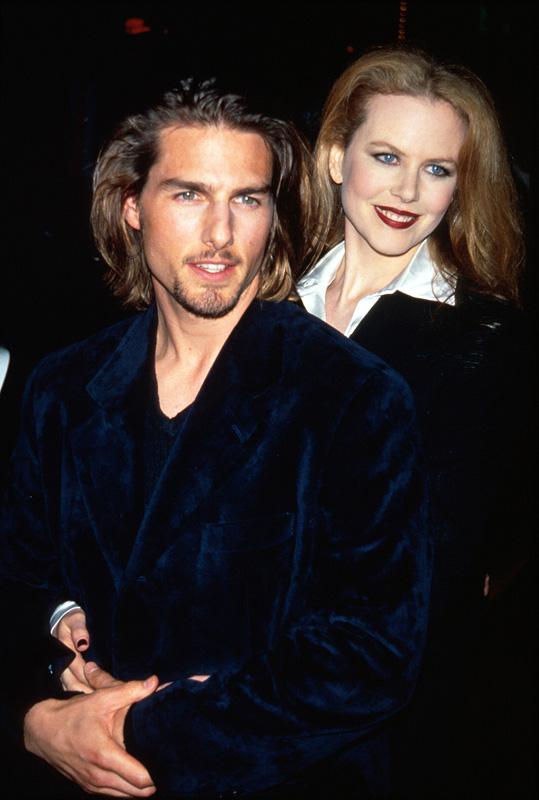 Tom Cruise and Nicole Kidman
In 2010, the celebrity couple would mark the 20th anniversary.
Nicole Kidman and Tom Cruise were married December 24, 1990. The wedding, which was attended by only close friends, played in a mountain cabin in Colorado. But after 10 years of very happy married life, Cruz suddenly filed for divorce. The reason that prompted him to take this step, the actor indicates "irreconcilable differences".
Five years after the divorce, Kidman tells the press: "To me, he was just Tom. And I loved him. I still love him. "