Pictures and recording one man who was stuck in Domodedovo, when there is a power outage.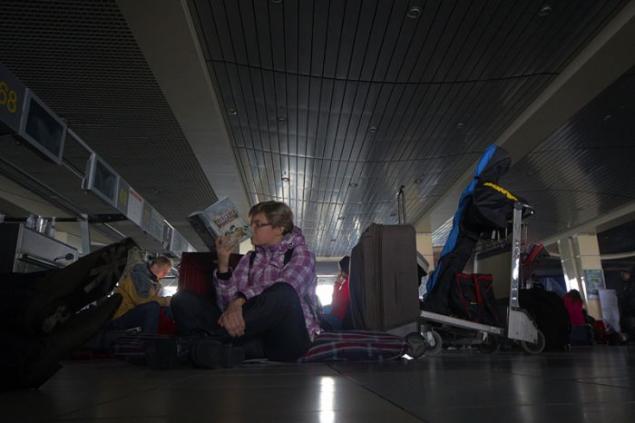 Our flight from Moscow to Buenos Aires Doha was supposed to fly from Domodedovo 26.12 at 13:50. Why did not he flew away, you know. We spent at the airport 11 hours, then returned home. A few words and pictures of how it was.
UPD Latest news 27.12.
13.30
With great difficulty, checked in, stood for 3 hours in a queue. In the transit area of ​​pandemonium. People lie side by side on the floor. In the toilets there is no water. Airlines flying to register, but the planes do not fly away. According to sales in stores, just started to fly first flights.
If possible, lay still photos.
14.00 started boarding.
17.45 We took off after spending more than three hours on the plane. All this time, the airline employees were caught "birds" to get to our board, and then filmed their luggage.
23.00 We landed in Doha.
12.00
We left the house at 10:00. At the entrance to Domodedovo get into a standing plug. Constantly passing ambulance. It becomes clear that there was something serious. We climb up to the Internet with your phone and read that the airport is disconnected ...
At the airport a lot of people. Initially difficult something to consider, but gradually eyes adjust to the darkness. People stand / sit / lie on any available patch. On the ground floor to the people more than the second, because there are not so hot. Nervousness is not observed. All are confident that the problem will soon be eliminated. Especially in crowded racks airlines. Employees in the umpteenth time say that there is no information. When will the electricity nobody knows. There are various rumors, that all will be repaired in an hour or two or five or ten ...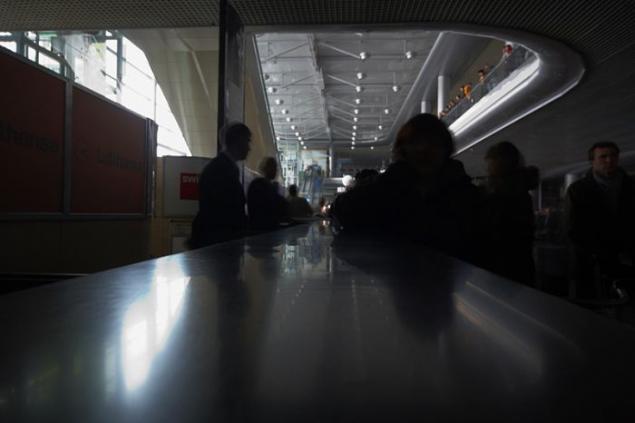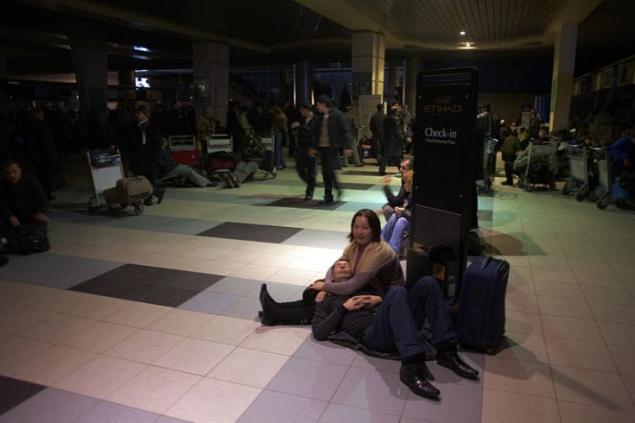 14.00
As time goes by, but nothing changes. We have received the first information about our plane - it, like, put in Minsk. After 10 hours it will be able to fly to Moscow, if by that time will give electricity.
15.00
Turn on one row of lamps on the ceiling. This event is greeted with a standing ovation. Oddly enough, one of the lights of billboards Beeline.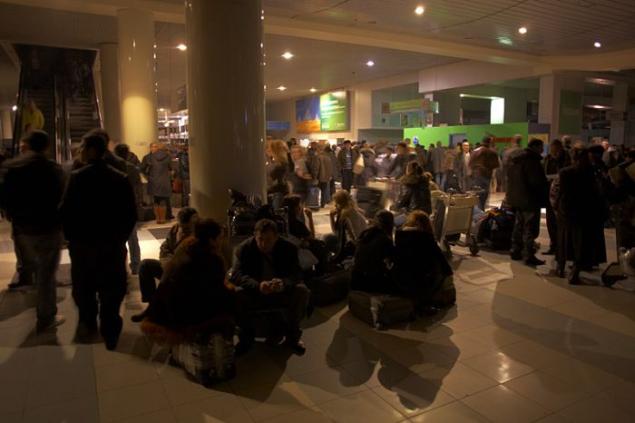 A lit light bulb gave hope for a speedy solution to the problem and the time is coming, and it becomes clear that it will not end quickly. Soon the speaker emits noise and director of the airport business voice said that within two hours must eliminate breakage and provide electricity. The situation is under control ... According to the director drowned in the roar of the crowd enthusiastic.
16.00
The street was dark. To at the airport was light outside drove generators with spotlights and sent them to the window.