Recent events in the airports show us how great surprises weather may affect their work. However, while the passenger is indignant and languish in anticipation of delays due to weather conditions, flight in the waiting room, a large number of workers and equipment abandoned airfield that would reduce it (passenger) suffering to a minimum and quickly departed. Take a look what's going on at the airport while you call the administrator, require immediate explanation, trying to catch a taxi to Los Angeles or simply resigned to the situation are located in a chair or on a free piece of floor in anticipation of departure.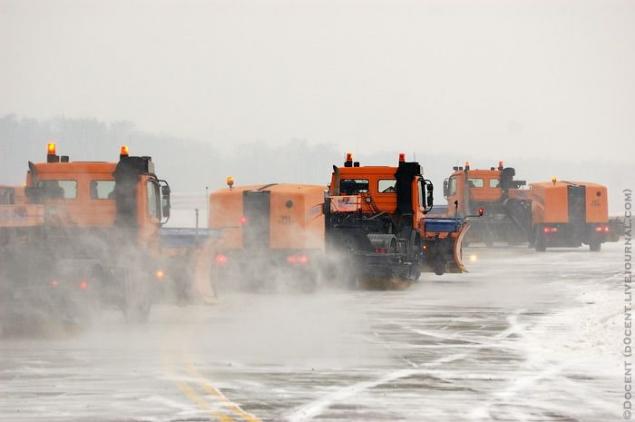 To deal with snow and ice in the Domodedovo airport has a fleet consisting of more than 40 machines. It has graders and harvesters of runways, taxiways and apron, machines for distribution of reagents, apparatus for testing adhesion of the coated strip, a platform for processing of aircraft de-icing (deaysery).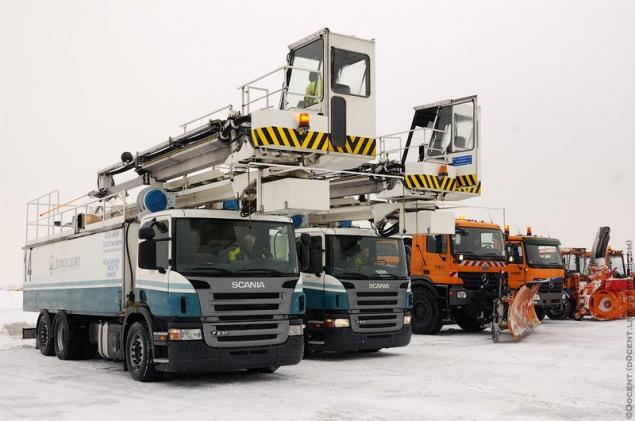 The working body of the snow-clearing combine.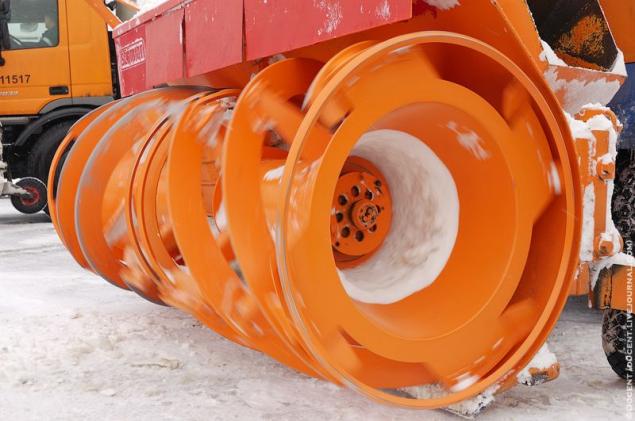 Arrow deaysera, her work you will see later.