The largest recent uncoordinated opposition rally was held in Moscow today. Thousands of people marched procession through the Old Arbat completely blocked vehicular traffic on this central street.
Activists demanded that the authorities meet with the sun and chanted: "We need another weather!" "Come on out, bring yourself to sun!" "Russia without clouds!" Metropolitan Police did not have time to respond to a natural procession, came to the rescue MIA officers were attacked by demonstrators and retreated .
In the hands of the demonstrators were bright umbrellas ...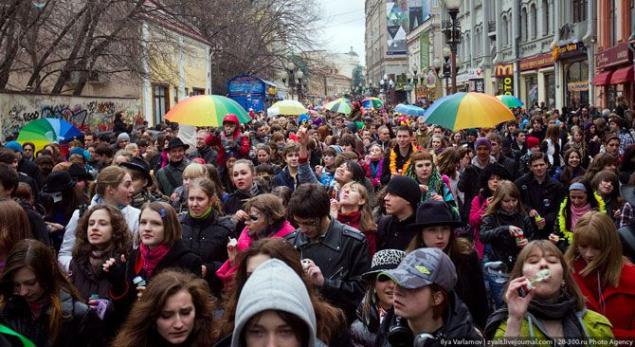 People demanded hugs! Some were aggressive mood. When I had a few attacks on the media. Police tried not to interfere, not to provoke the crowd.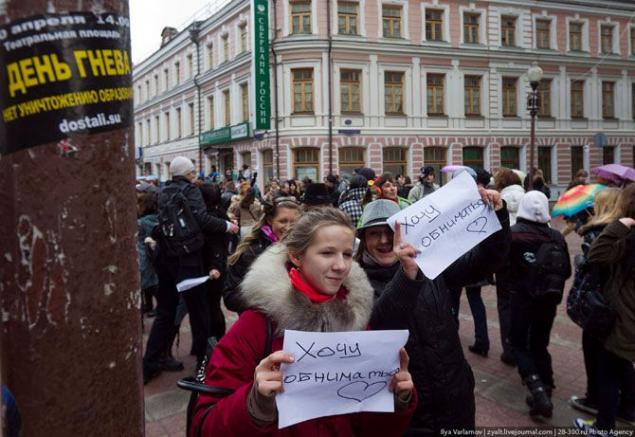 People demanded spring!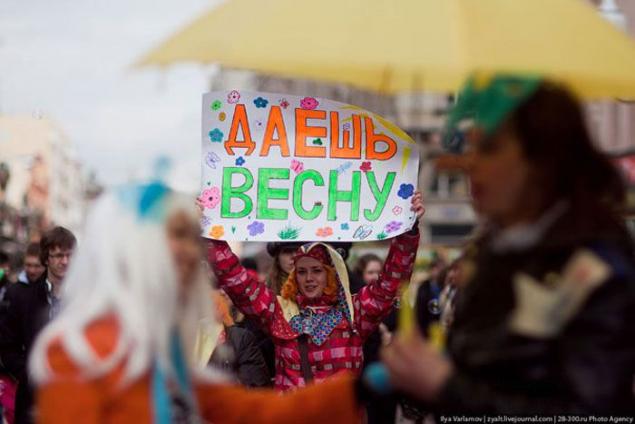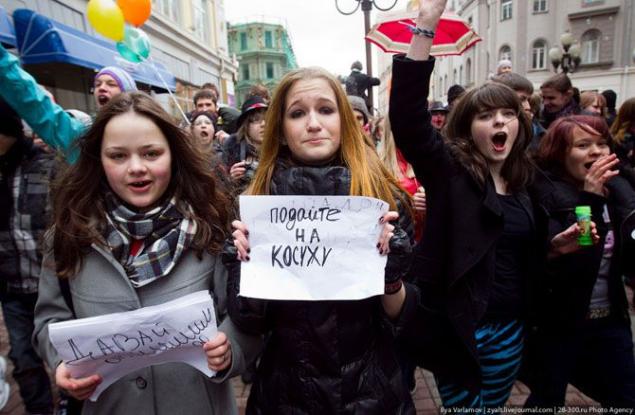 Some of the slogans written on the faces directly to the police could not pick them up!