We always offer you something beautiful. Tips, inspirations, emotions and, of course, great recipes that we always try ourselves. Some of them rightfully remain on our menu forever. Here's how, for example, cold
beetroot on kefir
. This is something divine, especially on hot summer days.
The editors of
"Site"
put this recipe in the category of the best. And all because of its simplicity, speed and usefulness. We do not know if it is worth writing our notepad for ingredients, because everything is so easy to remember. However, we will do it just in case. Enjoy!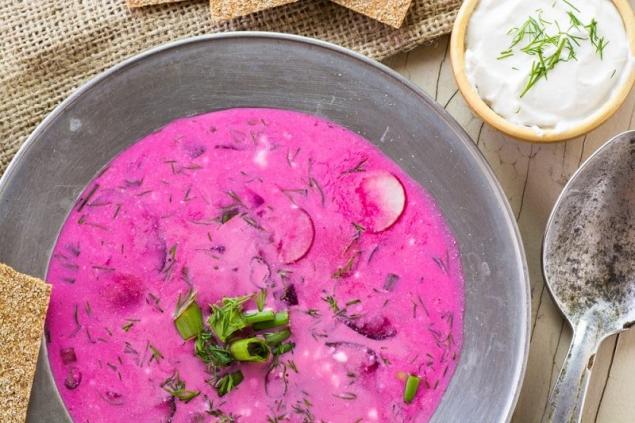 Beetroot on kefir Ingredients
2 red beets (boiled or baked)
3 boiled eggs
2 fresh cucumbers
500-700 ml of kefir of preferred fat content
a few stalks of dill and green onions
salt, pepper, lemon juice to taste
How to cook beetroot on kefir
First of all, finely chop the onion and dill, sprinkle with a little pepper and salt, then squeeze a little to soften and create aroma.





In the same container grated peeled boiled eggs, then peeled cucumbers and finally the beets themselves.





Mix everything and add a few drops of lemon juice. It remains to fill with kefir. Pour it in accordance with your ideas about the density. If necessary, you can add some salt. Done!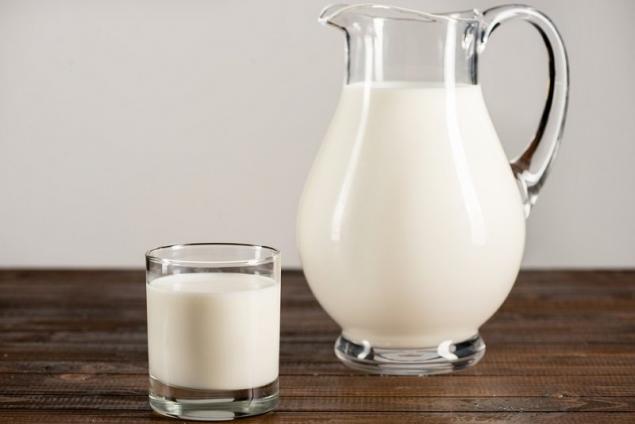 Editorial Advice As you might have guessed, the beets still have to be cooked, but you can do this when you are preparing, say, a vinaigrette. Or, which is preferable, buy a ready-made one in the store, which will also work. Among other things, you can add garlic and a spoonful of mustard to the beetroot to make it spicier. The set will not spoil fresh radishes and a few drops of soy sauce instead of lemon. You can not grate the egg, but cut it and make a great soup.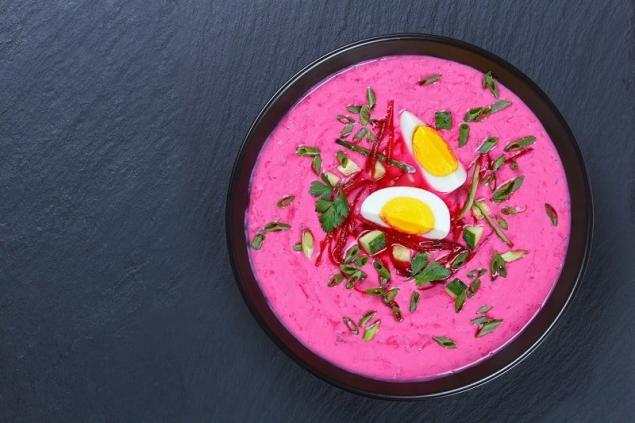 That's all! Cold
beetroot on kefir is
ready, it's time to enjoy its taste and cool down a little from all the daily routine. Write in the comments how else you can diversify this cool recipe. An exclusive recipe specially for you that will make summer even brighter and life a little brighter as a bonus. Bon Appetit!