Farmers with France can not compete with Spanish colleagues.
French complain that the Spaniards ruthlessly dumping,
at times reducing the price of fruits and vegetables.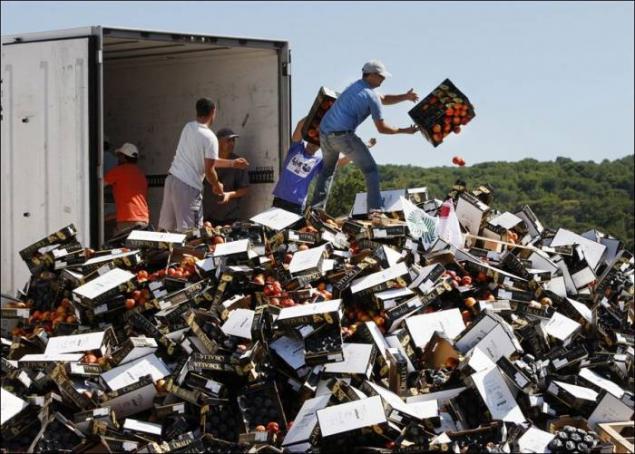 Local media are actively engaged in the promotion of "buy French vegetables" and "save our fruit farms».
But the cunning Spanish farmers with assistance unpatriotic French intermediaries glued to label their products "Made in France».
Then, driven to despair by the French went to the police action and began to block the passage of Spanish waggons, and throw out all
products "overboard».
In the photo the sad Spanish driver of the truck.