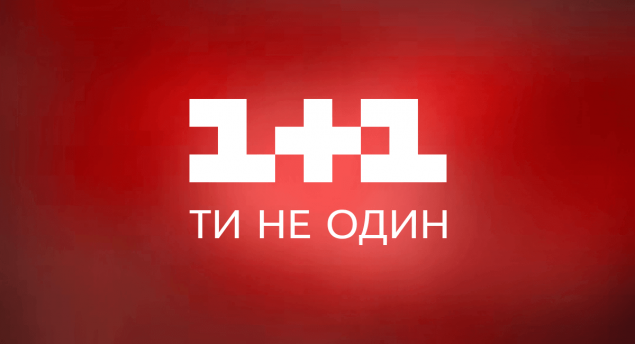 "1+1" one of the most famous TV channels of Ukraine. The channel began its work in autumn September 3, 1995, in the same month launched the first broadcast. "1+1" is a national TV channel of Ukraine. The people channel is often called "pros" and rightly so. In mid-2004, the channel received permission for broadcasting is a pleasant event not only for the audience but for the band, as the opening of new creative horizons. The channel it was decided to Supplement the information and entertaining topics. For example, a variety of entertainment shows, Ukrainian and foreign TV series, feature films and documentaries and the news. The team of "pros" don't stand in one place, they are constantly developing new formats and topics of interest to their viewers. Today, the coverage area of the channel covers 95 % of Ukraine. Were created in parallel Studio broadcast for foreign countries "1+1 International", which was calculated for countries in which a sizeable portion of the Ukrainian Diaspora. Thus, the channel began broadcasting in Canada, Israel, and already in 2010 and in European countries.
Initially the channel was aired as a separate couple hour block on the First National channel. But, beginning in 1996, was broadcast on the first national Ukrainian channel. Now the TV channel can be watch online on the Internet subscription service Ratatu.
According to statistics, in 2007, the audience of the channel was 15.19%, and at the end of 2008, of 15.05%. In 2011, the audience for the whole day amounted to 13.5% in Prime time of 15.99%. The target audience of the "pros" is from 18 to 54 years.
"1+1" cooperates with many TV stations, so that the channel has become the most diverse. Ongoing studies have shown that the number of regular viewers to date exceed 15 % and this is not the limit.
In addition, for fans of the world wide web is the channel 1+1 online. Which is very convenient while working at the computer watching your favorite shows or series. 1+1 online watch is a pleasure, it is not only watching interesting programs, but also the meeting with your favorite presenters, professionals like Alla Mazur, Katerina Osadcha, Lidiya Taran and others. Before EURO 2012 the connection was made to broadcast the football matches of domestic Championships and the participation of Ukrainian teams in various European matches. Thus, sport fans can watch football online and cheer for your favorite team.
The main component of the channel's various programs will be meaningful in the Ukrainian language. The program is designed to attract as age and social groups. At night, the channel filled with interesting documentaries, classic music and discussion show.