Fifty nine million four hundred eighty thousand three hundred forty
Viewing your favorite movie has long been a great way to have a good time. But as it turned out, is popular all over the world movies in some countries is not available for viewing.
Site
collected 12 films that were censored for reasons not always clear to our understanding.
Trilogy Back to the future Back to the Future (1985, 1989, 1990)
Twenty seven million four hundred thirty two thousand five hundred fourteen
Prohibited:
PRC
Reason:
in its decision of 2011, the censorship Board banned car in the country for any films about time travel.
The da Vinci code The Da Vinci Code (2006)
Fifty two million nine hundred twenty nine thousand thirty four
Prohibited:
Philippines, Pakistan, Thailand, Singapore, Samoa, India, Solomon Islands, China, Sri Lanka, Lebanon.
Reason:
insulting the feelings of believers.
Alien E. T. the Extra-Terrestrial (1982)
Five million five hundred seventy nine thousand eight hundred ninety two
Prohibited
Finland, Norway, Sweden.
Reason:
Scandinavian authorities have decided that the adults in the film appear the enemies of children, and prohibited the film for viewing by children under the age of 12.
District 9 District 9 (2009)
Fifteen million nine hundred forty thousand fifty three
Prohibited:
Nigeria.
Reason:
a negative image of Nigerians in the film.
Avatar Avatar (2009)
Twenty five million four hundred forty eight thousand four hundred one
Prohibited
: PRC.
Reason:
to support the national cinema 2-D version of the film was removed from the rental.
Schindler's list Schindler's List (1993)
Twenty three million six hundred fifty thousand three hundred sixteen
Not Allowed: Egypt, Indonesia.
The reason: according to the official version, the film was banned because of the abundance of Nudes.
Pulp fiction Pulp Fiction (1994)
Thirty four million five hundred eighty thousand ten
Prohibited:
Malaysia.
Reason:
the image of the human vices.
Jasmine Blue Jasmine (2013)
Twenty six million six hundred sixty nine thousand ninety nine
Prohibited:
India.
Reason:
failure to cut out scenes of Smoking.
The wolf of wall street The Wolf of Wall Street (2013)
Sixty million nine hundred thirty nine thousand two hundred fifty three
Prohibited:
Kenya, Uganda.
Reason:
the presence of profanity and scenes of drug use.
The hunger games The Hunger Games (2012)
Seventy two million four hundred nine thousand eight hundred thirty eight
Prohibited:
Vietnam.
Reason:
scenes of cruel treatment of children.
2012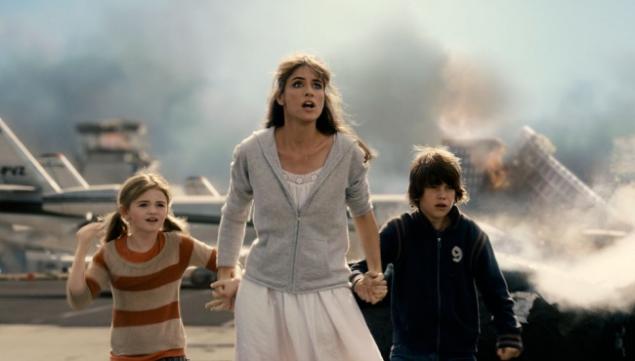 Prohibited:
North Korea.
Reason:
2012 was the year of the centennial anniversary of the birth of Kim Il sung. By banning the film, the censors were trying to avoid negative associations with this date.
Pirates of the Caribbean: dead man's Chest Pirates of the Caribbean: Dead Man's Chest (2006)
Eighty nine million two hundred thirteen thousand two hundred fifty two
Prohibited:
PRC.
Reason:
show the film of supernatural beings and scenes of cannibalism.
Photo preview of 20th Century Fox
See also
15 films for those who think that looked all the world
The 20 best movies of 2016
via www.adme.ru/tvorchestvo-kino/20-luchshih-filmov-2016-goda-1425115/