For many Internet users social networking has become an important part of life. In their worldwide popularity, psychologists decided to conduct a study, which revealed that the
private photos
you can learn a lot about the owner of a particular page.
Photos from my tradicinio to embed in social networks a person chooses on a subconscious level: like it or not. Actually the photo corresponds to the main features of his character and mental state at a particular point.
Edition Of
"So Easy!"
gathered for you information about how
to perform the human condition according to his profile
on the Internet. All at a glance! Who would have thought...
Along with selfies
Under the abundance of such photos is hiding an increased need for recognition and acceptance, narcissism and a tendency to narcissism.




Sexy photo
Duckface, appealingly accented contours of the body, excessively relaxed posture suggests that the person lacks the attention of the opposite sex. Exposing all of its advantages to the public, he wants to please others.




Photos couples
May indicate two choices of mental state of the person. The first is the lack of confidence in the fact that it can someone to love, and fear of losing what he has. The second is the obsession with relationships, complete dissolution of your partner.




Photos in the company
The abundance of photographs taken at various parties and in companies where you are having fun, can testify to inner emptiness and loneliness. And of the fact that belonging to a certain group of people flatters your ego.




Children
Avatar profile with a children's picture says about the fatigue of the person from adulthood, responsibility, loans and mortgages. Behind this subconscious desire to return to childhood and the need for care. A large number of photographs with their children or children individually, we broadcast to the world a message: "I am a mom (dad), this is a great achievement in my life!"






Animals and take pictures with them
When a guy puts in his profile picture a wild wolf, the graceful Cheetah is an attempt to wishful thinking. The owner of the page wants to appear brave and strong. Girls love to put photos from the category "really cute". This usually indicates sentimentality or easy infantilism mistress pages.





Nature
These photos are creating a message about satisfaction with the world. Life is good, and enjoy nature. But can also speak about weariness from the frantic everyday pace, the need for solitude and contemplation of nature.



Glamorous images
There is a need for narcissistic support, emotional strokes in the form of likes and flattering comments. And this is the occasion to reflect on their self-esteem and alternative ways of its strengthening, which does not lead to dependence on the virtual world.



Travel photography
These photos are indicator of high status or aspirations to it. "I rest on the sea, they know how to live well" — the General implication of such images. Confirmation of the fact that you could have been there, visited by millions of others. But you're here for the first time, and it's your personal achievement that you did a photo in front of the Eiffel tower or other famous landmarks.





On the background of luxury items, yachts and expensive cars
Successful people will not put photos of their material wealth, they are accustomed to his prosperous life. For them, the Maserati is just a car. But those who are comfort in life is not enough, be sure to do a selfie with a cool car.



Photos of food
Pictures of fine food from an expensive restaurant — an attempt of self-affirmation. The abundance of such photos in the profile of mothers on maternity leave, or Housewives often shows the desire to prove (primarily to myself) that things are not worse than others. That the kitchen may not be less interesting than the talks, in the office and at festivals.



Extreme photo
Skydiving, pictures on the alloy, in the mountains — these photos say a person has a strong will and desire to learn something new. Especially because it is in extreme conditions come to the fore a truly masculine qualities: courage, strength, reliability.



Your funny pics
The person overcome the problems and fun it encourages the laugh together with him and relax. He kind of makes fun of their problems. But to communicate with such a person will be much more pleasant than whiny or grumpy.



In the workplace
The person lacks public recognition. He's probably a good specialist and professional, but he feels about it know not all.



Items, layouts, a part of the whole
Any division of the subject into parts exposes the person who wants to appear non-standard. Such people are sometimes difficult to communicate, but as a rule, generous, thorough, in addition, have creative instincts and aesthetic sense.



Real photos without photoshop and filters
These photos say that a person perceives himself as he is. He uses social media to communicate with friends or to work, not as an occasion to show itself in all its glory. Prefers not to photograph moments and share them, and live them in their entirety.



Now you know how much you can learn about a person's character by his photograph in the social network. It may be useful to you in case of a new acquaintance, when
recruiting personnel
, the analysis of another acquaintance(-Oh) on the subject of common interest and possible future, and also just for a better understanding of those people that are around.
What do you think about this? Does it agree with the research of psychologists? We will be glad if you share your thoughts in the comments.
Now everyone can publish articles
Try this first! To WRITE an ARTICLE the Author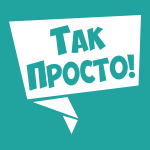 The editors of "Site" Is a real creative laboratory! The true team of associates, each a specialist in their field, United by a common purpose: to help people. We create content that's really worth sharing, and a source of inexhaustible inspiration are our favorite readers!