A belief is an idea, a solid understanding of oneself and the surrounding world. Are formed in childhood and in adult life and determine our perception of people, events and the world in General.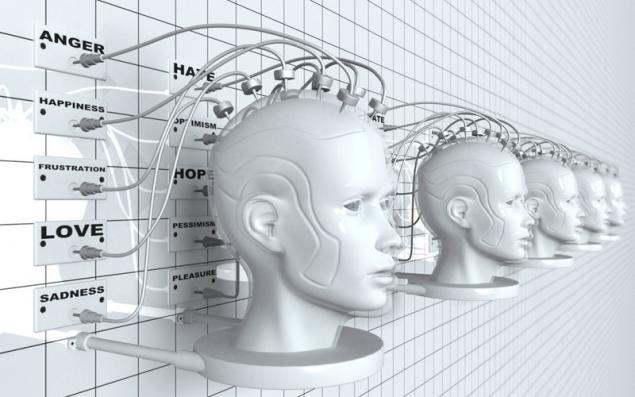 In addition to your own individual beliefs, is equally inherent in all of us.
We are citizens of a country which has become another country, then more countries, then changed again and so on...
The cultural link between generations is supported from grandparents to grandchildren. Generation is the offspring of one species - definition from biology, and a period of 20-25 years — the definition of sociology. And worldly, this means that we take their children to their grandparents (their great grandparents), that they receive instructions that will carry through their entire lives, reasonable, good, eternal.
In the preschool and early school age children are taking everything on faith, without criticism and analysis, literally absorbing, this is the main important condition for the survival of us as a species — to learn, to copy, to imitate, quickly and accurately.
These beliefs acquired in childhood are important and necessary, they save us strength, allow us to do several things at once. Without them, we, like Mowgli, act chaotically and ineffectively. In General, they make our life easier.
Beliefs hinder growth.
To think and act in new ways, it is necessary to identify their truebeliefs.
And then add to them a new, modern, to choose from.
Last time when family traditions and values are preserved and passed down to younger children, this period of stagnation and flourishing corruption, then restructuring and continuous change of life rules.
Here is a typical belief that limits the growth in modern life: people can not take money.
It's embarrassing and dangerous. Money can be made in cash, salary and bonus. And people, it's a bribe or speculation, it all has dangerous consequences. And not necessarily be caught red-handed, just enough to fall under suspicion, your name is forever tarnished, a career impossible. And the source of such a danger — the same man who gives money, because he can be beaten, and to slander and spread the word...
About this danger — to take money, we heard from parents, other adults, from the TV.
Even if your particular family to speculation regarded positively as a "learning to live" and entrepreneurial talent, you still are not free from this installation because you have a family risk of getting caught was real, and you are a child everything is absorbed.
Now, on a conscious level, you learn the sales scripts, algorithms, testing of objections, all well and good... But your neverball you give your discomfort, you are ashamed and afraid, all as taught by my great-grandmother.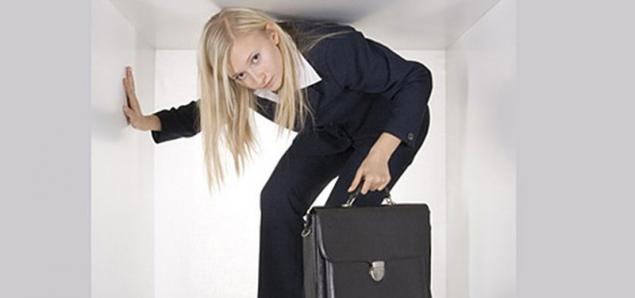 New rules of life affected all basic needs:1. Security.
In the business area are no longer persecuted and denied the freedom for entrepreneurial activity. But somewhere deep down the fear that wealth equals prison.
2. Comfort.
Now the good living conditions are not established seniority closer to retirement. Other rules, requires not only humility and diligence,
but also indecent, "to jump", openly declare their pretensions, to "climb up" and break.
And most importantly, strive to comfort, to openly say that in times of stagnation was considered a vulgarity and philistinism. And still somehow uncomfortable.
And now it's just the quality of life. Poor quality-inappropriate.3. Freedom.
Now freedom of expression is inseparable from the business. Grow violets twenty different colors, perfect! Share this with people for money. Selflessly bake gingerbread houses! Wonderful! Organize master-class for children, mothers you say thank you, and will pay, of course! The old model of thinking is just fun as can be for it to take the money, uncomfortable.
A new model of thinking — people are happy to pay for something that they share knowledge, it is inconvenient to waste anyone's time for free.The following typical belief, remaining from times of stagnation: it is not Good to work two jobs.
You can work overtime at your workplace. A second job meant an extreme degree of need, was something forced on someone else's workbook, for example, mother-pensioner. It was the work of a janitor, a guard, a janitor at night or in the morning at dawn, heavy low-paid work,for those who have hopelessness.
It is now, people simply say, my mother works three jobs worked hard, and then it was impossible to talk about it openly, violation of labor laws, too many working hours is prohibited. And not to brag about this.
Now, multiple income sources, multiple projects, various work – hearing sounds like a song. But as soon as it comes down to it, and have to start that second and third draft,
as if someone is holding hands — no, my child, have pity on yourself, don't starve, though you live as a man.A typical limiting belief period of the nineties: I started working in the nineties.
Then money depreciated so quickly that we barely have time to spend it, and had nothing to spend, all the shops were empty. Got a few packs, and once in office, Baikal, Caucasus. Medeo, Vladivostok... Three weeks at home, week in travel.
I still believe that in those circumstances it was the best way to get value for your money. In the banks burned the savings of generations, elderly people, saving life for children and for old age was left entirely without funds. I had just learned to deal with their money, and I firmly established this fear that the money will be gone if they don't spend. Inflation, prices jump, these goods will be, whether it is the last delivery is tomorrow the money just anything will not suffice.
At that time it was a good life strategy, but very soon this approach to money has become detrimental, and I'm still no one ever taught you. I think many of my peers still see around discounts, promotions, sales, long-only excess hurry is not exactly right, but inside still sets the alarm "have to buy" money-water, flow away, you need to buy something solid and useful that will serve as years.
Today it prevents to accumulate the money to see them as a tool to create financial assets, not the square meters that the old-fashioned way are considered a good investment.
To identify your limiting beliefs, it's half the battle.
Now you know what is holding you back, you're to take in your new life beliefs that meet the spirit of the time and your values.
published  
Author: Natalia Shumova
P. S. And remember, just changing your mind - together we change the world! ©
Source: samsebegu.ru/ogranichivaiushchie-ubezhdeniia-kak-vpustit-v-svoiu-zhizn-bolshie-dengi/